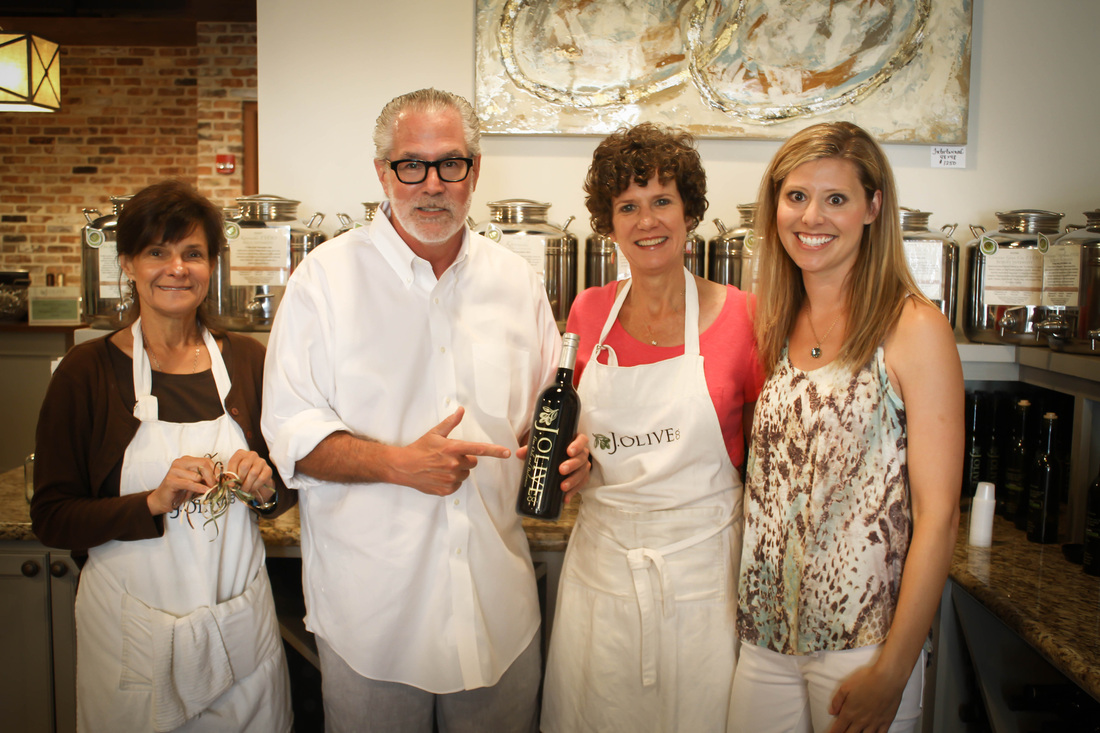 Tom James suffered a heart attack in his early 40's. When doctors urged him to eat a heart-healthy diet, his family began cooking with olive oil. His daughter-in-law, Debbie James, says, "We were using olive oil from the grocery store, and we believed all olive oils were the same. In 2013, our family first visited an olive oil store. We realized that we had never been exposed to truly fresh Extra Virgin Olive Oil. Once you taste the richness and flavor of these genuinely fresh oils, there is no going back."
The James family realized that consumers could not find fresh, high quality EVOO anywhere in Mississippi. Debbie says, "We wanted to provide our community with the freshest and healthiest oils and balsamic vinegars, and to educate them about the difference between regular olive oil and Ultra Premium Extra Virgin Olive Oil."
Tom and his wife, Alan, started
J. Olive Company
with their children and spouses, Lee and Debbie, Tommy and Manda. We had the pleasure of speaking with Debbie, and learning more about the J. Olive's delicious oils.
Why is Olive Oil such a healthy food? What health benefits does it offer?
"The health benefits of EVOO are directly influenced by the presence of polyphenols. Polyphenols work as antioxidants to protect the cells in our bodies from damage from free radicals. A diet high in polyphenols has been shown to…
Lower the risk of heart disease
Decrease the risk of cancer by decreasing inflammation and protecting cells from damage
Increases Calcium absorption to help promote healthy bones
Act as a natural anti-inflammatory agent
Strengthen our immune system
Protects against free radicals and cell oxidation that can lead to premature aging
EVOO is also high in monounsaturated fat and low in saturated fat. A diet high in monounsaturated fats may...
Increase insulin sensitivity in the cells
Prevent cognitive decline that is associated with Alzheimer's and aging


To receive the most health benefits from EVOO, you should consume at least 4 Tablespoons a day. Green olives contain the highest polyphenol count. Polyphenol levels are highest at harvest. Any exposure to heat, air, or light can reduce the polyphenol count. As days go by, the polyphenol levels in EVOO begin to wane. FRESHNESS TRUMPS EVERYTHING. This is why we provide oils from both hemispheres depending on the harvest season. It is our goal to provide our customers with the freshest oils year round."
Tell us where your Oils come from!
"Our oils come from all over the world. We harvest from both the Northern and Southern hemispheres, depending upon the harvest season. March, April and May we are harvesting the southern hemisphere (Peru, Chile, Australia, Argentina). In November and December it is the Northern hemisphere (Greece, Spain, Italy, California, Portugal, Tunisia). We do this to ensure that we have the freshest oils possible."
What is the difference between your product and oils at a grocery store?
"We carry only Ultra Premium Extra Virgin Olive Oil in our store. UP EVOO's exceed all other standards of olive oil. We harvest only green fruit. By doing this you get a better quality oil. It will have lower free fatty acid levels, which allows you to cook with EVOO at a higher temperature without it smoking. It will be higher in antioxidants (polyphenols). The higher the polyphenol count, the more health benefits you see. It is milled within 2-4 hours from being picked. All of our cultivators have mills present on site. We want to protect the integrity of the oil from the moment the fruit leaves the tree. All oils are sent to Modern Laboratory in Australia for a chemical analysis. We display this chemical analysis on each EVOO that we sell. We also display the crush date. This is extremely important. You never want to purchase an olive oil without this. We receive our oils approximately 3 months from the crush date.
Sadly, the US has a market that is dominated with inferior and adulterated oils. Just because a grocery olive oil is labeled as extra virgin that does not mean that it is. A lot of producers of olive oil hold onto the oil in storage until market conditions improve, and then they sale for a higher price. Once it is bottled, they give it a best buy date of 2 years. It is usually bottled in a clear plastic bottle not protected from light. It goes to the grocery store where it sits under fluorescent lights, causing further damage to the oil. By the time you buy a bottle at the grocery store, it may be several years old
. Olive oil is perishable, and as it ages you lose the health benefits as well as the flavor.
From the moment the olive leaves the tree, the fruit begins to oxidize and break down. Bottles that say pure olive oil, light olive oil, or even extra light olive oil are extremely misleading. What this really means is that they have taken overripe, rotten, even bug infested olives, crushed them, and then refined the oil. They allow the olives to swell on the tree well past the optimum harvest period, so that the olive produces more oil despite the fact that is of poor quality. The refining process will deodorize and strip the oil of all flavor, so that you do not notice how rancid it is. These oils will not contain the health benefits that are so great in UP EVOO."
Has your family visited Italy and the other places where you get the oils?
"Tom and Alan have traveled extensively throughout Italy, Spain, and Greece. The entire family has been to California and seen olive oil production in the US. We rely only our importer to establish relationship with our growers and make sure that they are adhering to the Ultra Premium standards for production."
What is your favorite thing about owning a business with your family?
"It is really neat to see everyone's strengths. You really get to know each other. We each add something to the business that would be lacking without each other. I think our family compliments each other very well. We just always have a lot of fun together!"
For customers new to the olive oil experience, do you recommend an EVOO or balsamic that everyone will love?
"I can give you a few of my favorites…you definitely have to have a great UP EVOO and traditional balsamic vinegar as your staples in the kitchen. I do everything with these two (sauté vegetables, marinate any meat). It also makes the best salad dressing. My favorite (spring mix lettuce, feta cheese, tomatoes, honey roasted almond, and equal parts EVOO and Traditional Balsamic Vinegar) is so yummy!!!
I also use our Garlic Infused Olive Oil and Butter Infused Olive Oil a lot! I use the butter olive oil in replace of butter in our diet. The butter-to-butter olive oil conversion chart can be found on our website
http://www.joliveco.coom
or in our brochure in the store.
I would say our number one seller is Lemon Fused Olive Oil and Cranberry Pear Balsamic Vinegar. This makes an unbelievable salad dressing (spring mix lettuce, feta or goat cheese, dried cranberries, strawberries, mandarin oranges, sugar coated walnuts). I also use it as a marinade for fish.
I love to grill steaks with our Butter Infused Olive Oil, Dark Chocolate Balsamic Vinegar, and Steakhouse Seasoning. It is amazing. I could not cook a steak any other way.
All of our Balsamics are from Modena, Italy. They are all natural, gluten free, with no artificial colors and no added sugars. They are simply cooked down grapes, aged in oak barrels. They are absolutely AMAZING! The flavor that you get is so delicious. There are only 10 calories per tablespoon."
Debbie adds,
"
I would encourage any of your readers to come into one of our stores and taste any and all of our wide selection of oils and balsamics. It will inspire new recipes or add a new twist to your old standby recipes. As one of our regular customers often says, '
It just makes what you cook even better
.'"
Thank you, Debbie, for enlightening us on the benefits of Ultra Premium Extra Virgin Olive Oil! Please visit the J. Olive Company website
here
, or visit one of their lovely locations in Ridgeland and Oxford!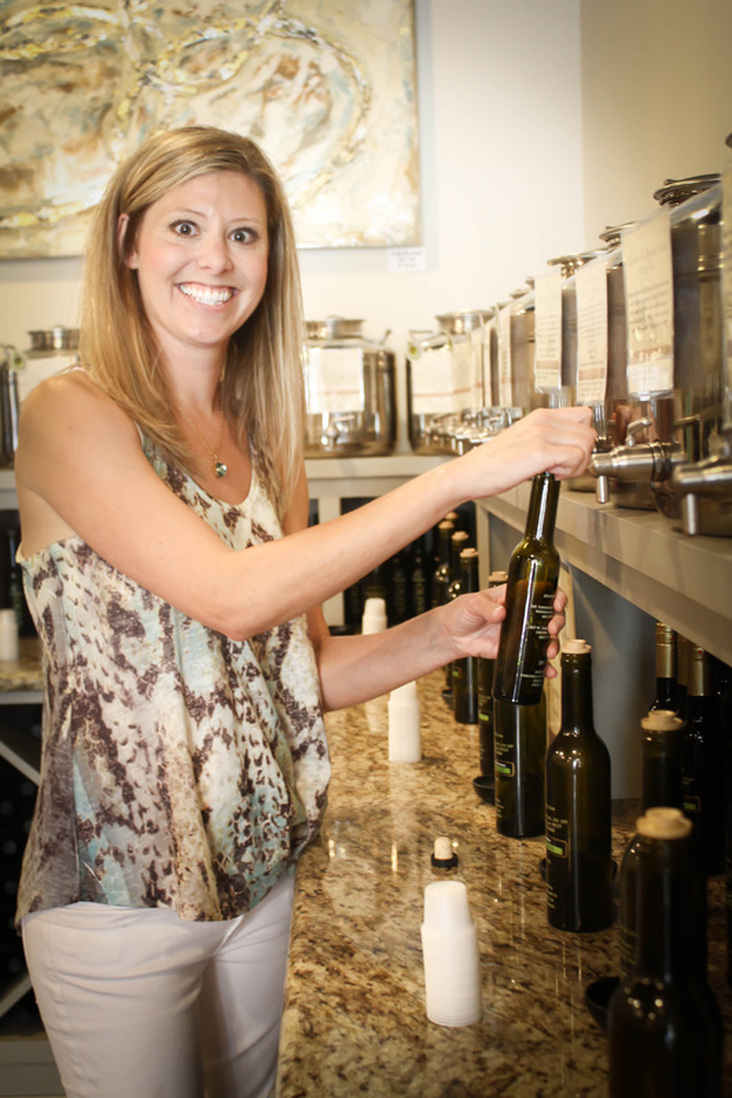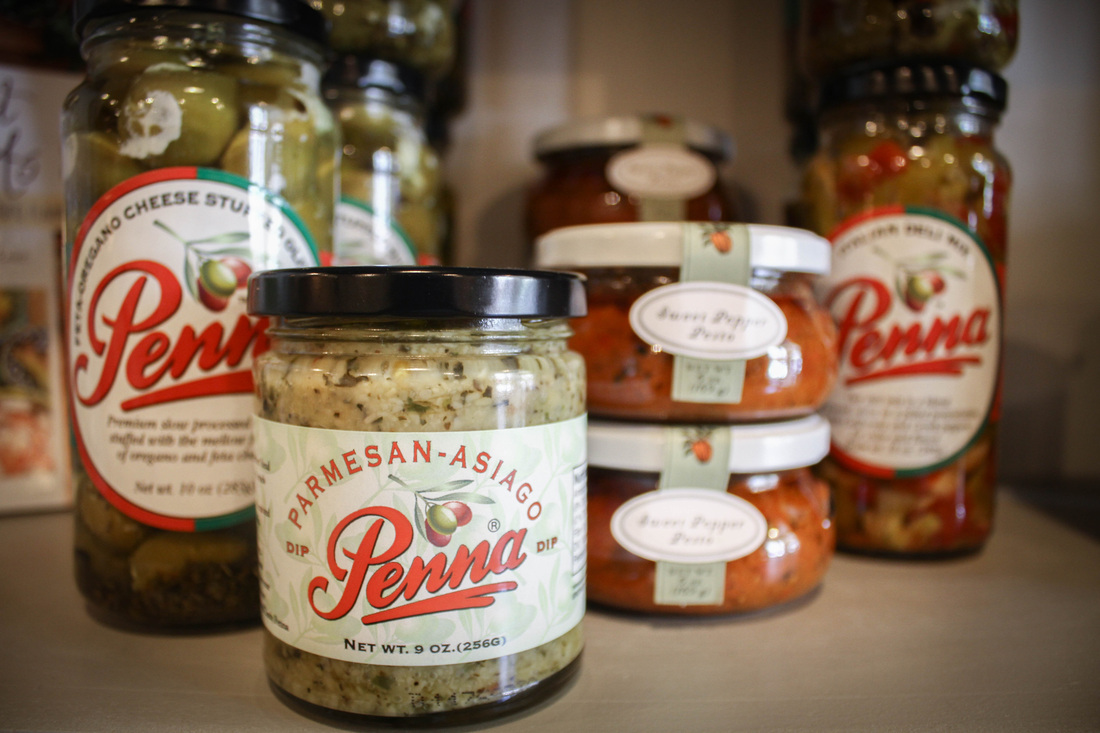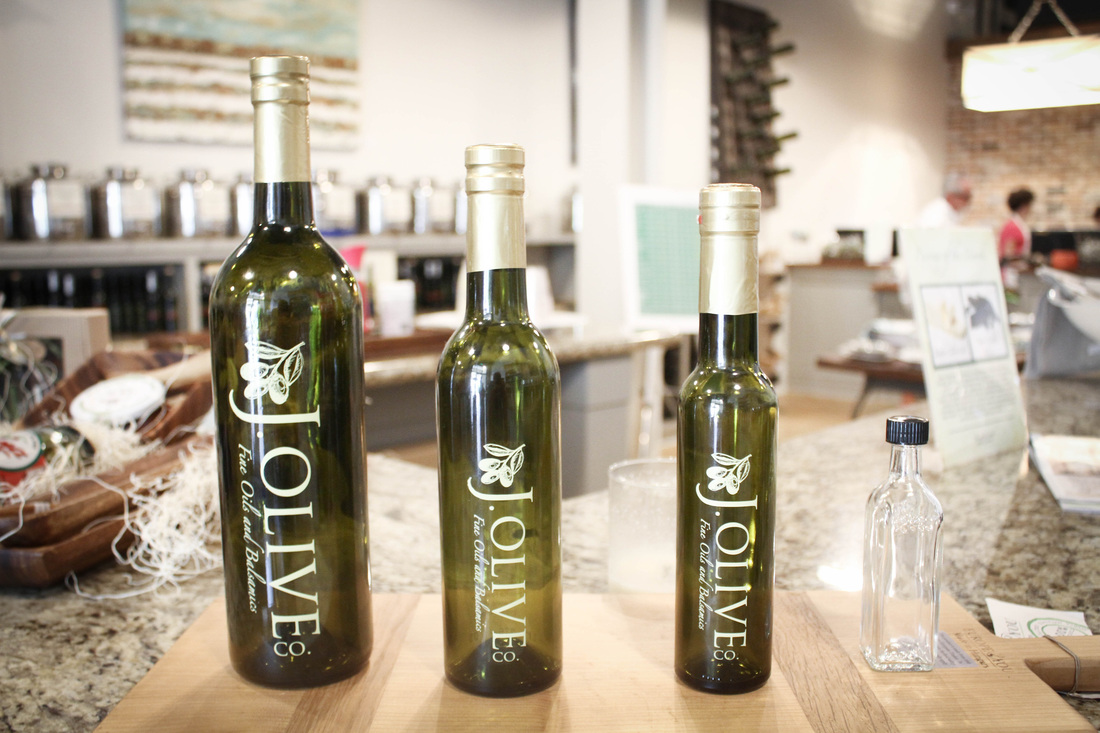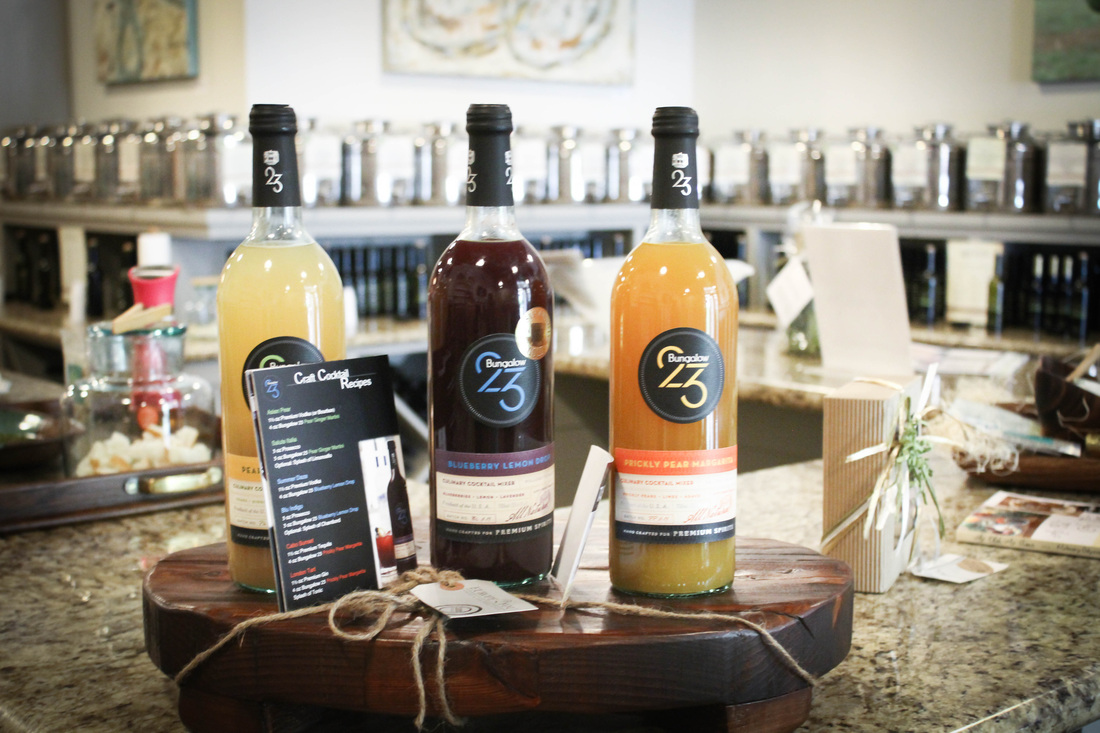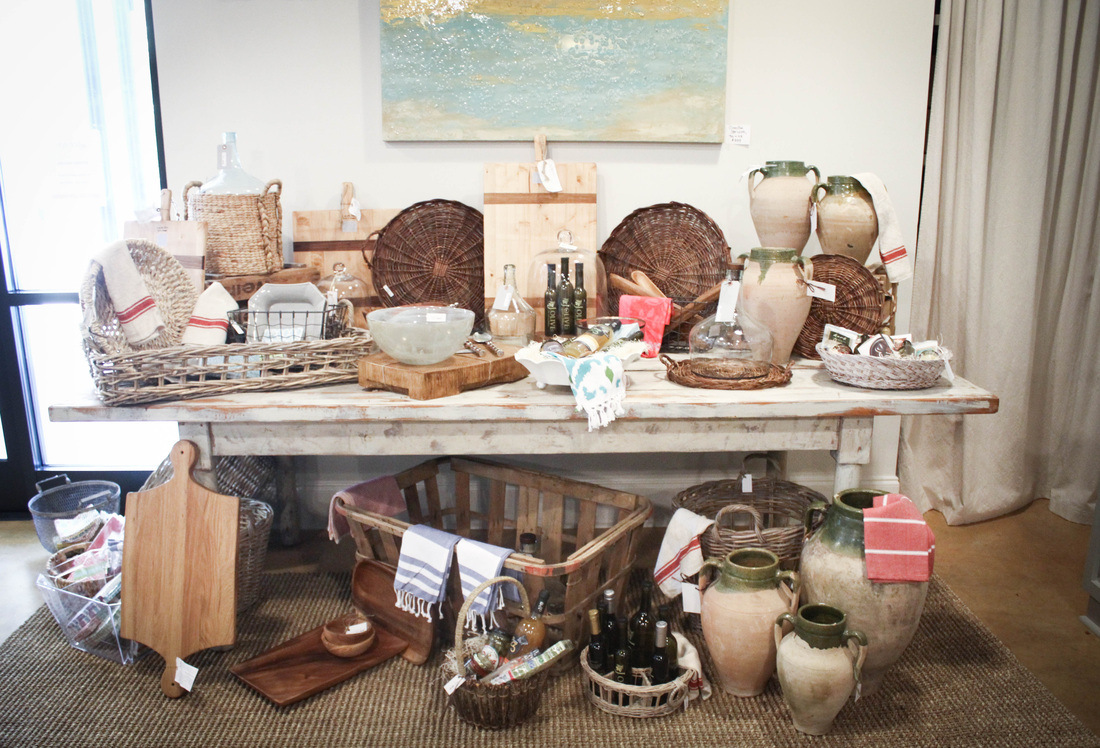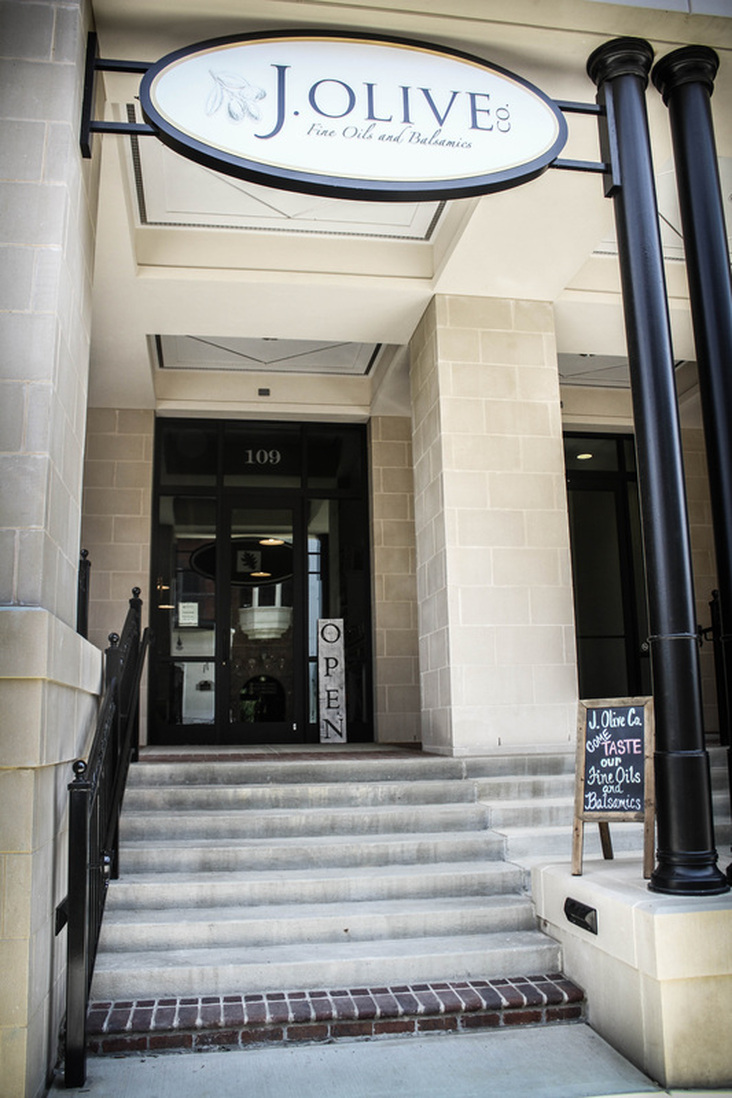 {Photography by Caitlyn Sullivan and Blog by Mitchell Walters}