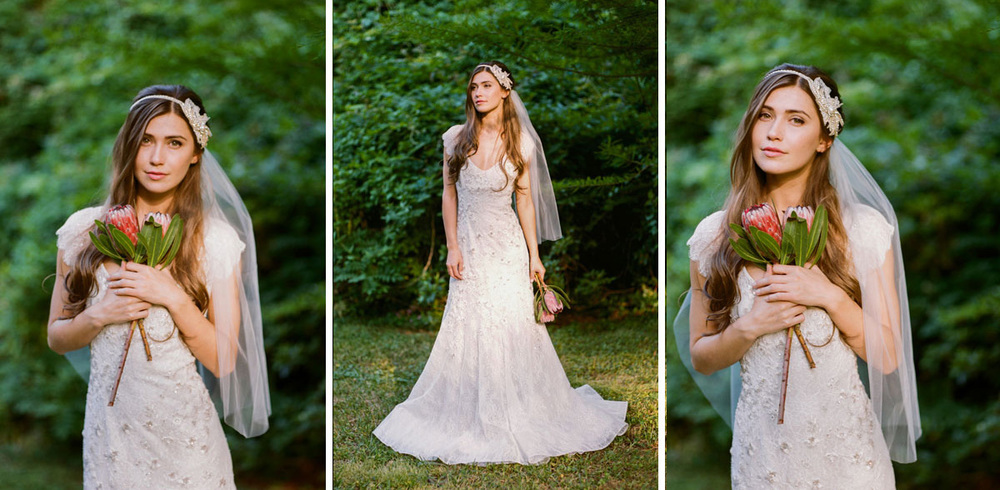 After a few years in the bustling borough of Brooklyn, NY, Molly Gee returned to her roots in Madison, MS. With her degree in Apparel, Textiles and Merchandising from Mississippi State University, Molly Gee fulfilled a dream and started
Molly Gee Designs
. "Sewing and designing has always been a passion of mine," she says. "A number of engaged friends requested unique accessories they couldn't seem to find, which encouraged me to launch our bridal line. Accessories can change a gown in so many ways; I love getting to know a bride and helping her style a look that brings out her personality."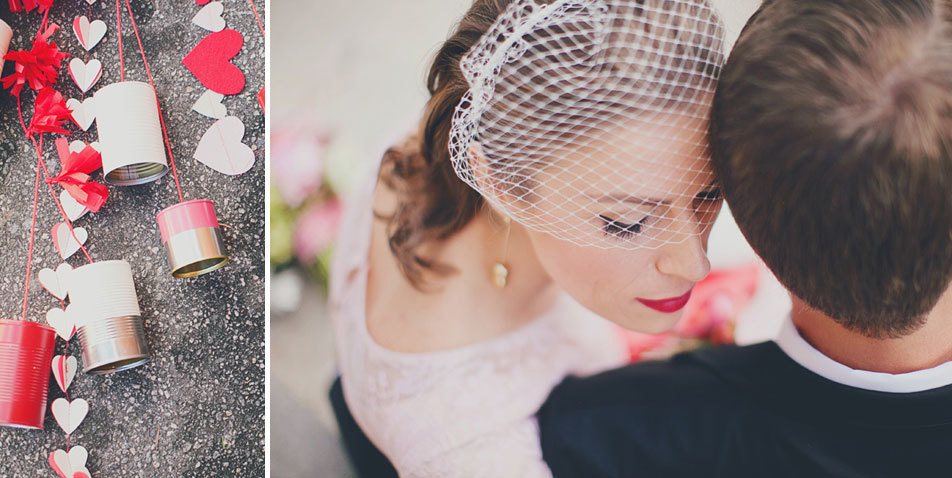 Molly Gee crafts gorgeous brooches, bridal veils, dress sashes, headbands and fascinators with glass pearls, fine silks, whimsical feathers, delicate lace and sparkling rhinestones. She admits, "I have so many favorites in my collection, but I absolutely love making hairpieces with a mix of beadwork and flower petals. I hand cut the fabric and form the three dimensional flowers." The result is simply breathtaking.
Fans of Molly Gee's accessories are quite creative themselves. Jennifer Chappell gave her daughter, Mattie, a stunning brooch for her first birthday. Jennifer says, "I knew I wanted to do a vintage/shabby chic theme for my daughter's party, and as I began collecting pieces that once belonged to my grandmother and great-grandmother, it reminded me of my own wedding day, and how I wanted my daughter to have something special from her father and me. I wanted it to have a story and meaning behind it." Jennifer came across a photo of a wreath with brooches adorning the fabric, and immediately knew she wanted to give her daughter a pretty pin.

Molly Gee was designing a wedding dress sash and hairpiece for one of Jennifer's dear friends, so she began looking at her pieces online. "I wanted [Mattie's piece] to be something she would one day treasure and maybe pass down to her children…I contacted [Molly Gee] and she was more than happy to make this special gift for our little girl. I felt Molly Gee fulfilled my wants for it to be unique, handmade and affordable." Molly Gee adds, "Jennifer was the mastermind behind her keepsake gift and I'm so glad she asked me to be a part of it! I love designing a piece knowing it will become a special memory."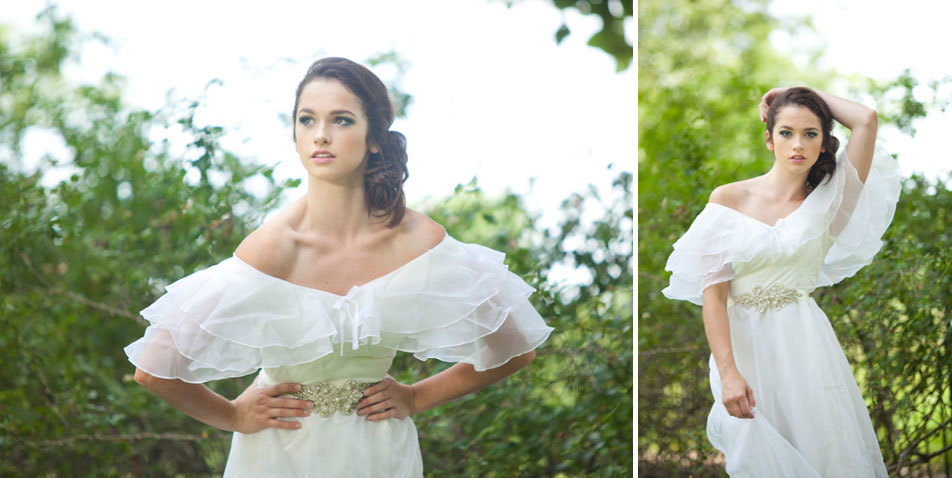 Kendall Poole Ellis also gave her daughter an unforgettable gift. "Molly Gee designed an elegant headpiece for my wedding day. When I found out I was having a little girl, I asked Molly Gee to make it into a beautiful headband for my daughter, Emma." Kendall's gorgeous headpiece was turned into a beloved heirloom for Emma, and she proudly wore it in her newborn photos. Perhaps one day Emma will march down the aisle in her sparkling accessory, then pass it down to her children as a treasured gift.
Molly Gee's designs are one-of-a-kind and truly inspirational! If you are dreaming of a perfect adornment for your wedding, special event, or child, please visit
www.mollygeedesigns.com
{Blog by Mitchell Walters}
{Click Photo(s) for Photographer Source}