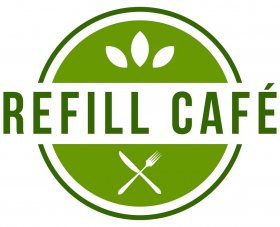 We wanted to bring a really awesome opportunity to y'all's attention today. This year, Mississippi Perks Pass is supporting local efforts to make Refill Café a reality. With every purchase of a 2018 Mississippi Perks Pass right now, $50 dollars will go to Refill Café. The 2018 Mississippi Perks Pass allows you to redeem over 150 special offers at over 50 locations. These offers include two-for-one entrees and other perks. The pass is valid for an entire year and has a value of over $1,700 for a purchase price of only $97. The 2018 Mississippi Perks Pass allows you to explore some of Mississippi's best restaurants and venues all while saving money and supporting a fantastic local cause. It's a fantastic way to get out in the community and experience something new.
Refill Café is set to make such difference in our community. "Refill Café will be a non-profit workforce development café in the community of west Jackson, Mississippi located at the former Koinonia Coffee House on the Jackson State University Parkway."
​"Refill Café's mission is to empower youth by providing an innovative and holistic job training and life skills program. Refill Cafe will operate a vibrant restaurant and retail establishment with training stations to develop functional competencies and occupational skills for program participants. In addition, Refill will address the participants' holistic development to ensure they are set up for success beyond the program."
"Refill Cafe intends to offer social service support, educational support, mentoring, and employment services—all offered either directly through Refill Café or indirectly through a partner. The program will be a long-term anchor for participants as we help place them into internships and jobs around the City of Jackson. "
​
You can purchase the pass here
.
Learn more about Refill Café and their incredible efforts to better the whole of the Jackson community
here.