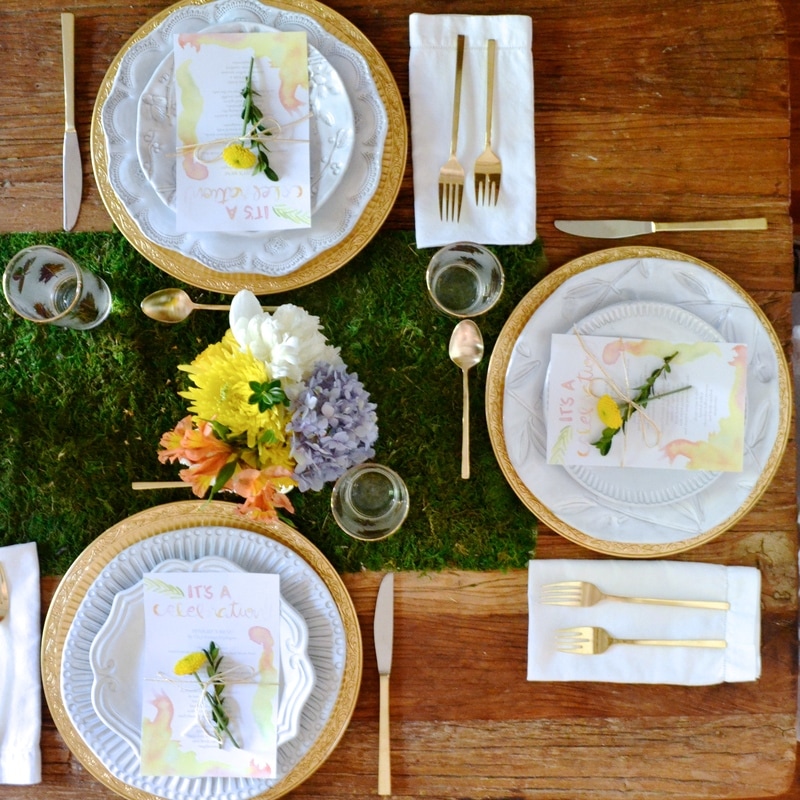 Mary Miller welcomed her sixtieth year with the sweetest seated dinner. In lieu of a boisterous surprise party, her husband, daughter and son planned an intimate family celebration, complete with grandchildren and a delicious meal created by their favorite Mississippi chef.
Inspired by Miller's joyful disposition and passion for fresh food, her daughter, Laurel Donahoo, hosted the family in her home. Donahoo says, "We wanted to do something extra special for her sixtieth birthday. She is the most selfless, deserving mother and we wanted to give her an unforgettable birthday party!"
Jeremy Enfinger, Executive Chef of County Seat in the Town of Livingston, busily prepared in the kitchen as family members arrived to celebrate. Donahoo says, "My mom is a very fun, animated person, so she is the perfect person to react to a surprise you have planned! She makes all of the work put into the event so worth it, because it is easy to tell that she appreciated and enjoyed every little detail."
Donahoo's tablescape was a warm reflection of the delight Miller brings her family. Summery florals in shades of marigold, yellow and lavender graced a natural wooden table, and flecks of metallic created a pretty contrast.
Donahoo hand-painted a beautiful watercolor menu, showcasing Enfinger's selections for the evening. Guests enjoyed a charcuterie platter, a fresh garden green salad and braised pork shoulder. Donahoo smiles, "Enfinger's pork was a favorite dish. It was the best pork any of us had ever tasted!" The meal ended with Enfinger's fantastic crème brulee.
Donahoo smiles, "Although my mama is typically the 'life of the party,' we knew she would want this milestone birthday to be celebrated a little more quietly with family, so all of her grandchildren could be present." It could not have been a more perfect evening.
Event Venue: The Donahoo Home
Photography & Florals: Laurel Donahoo
Catering:
Jeremy Enfinger of County Seat
Print Material:
The Lovely Bee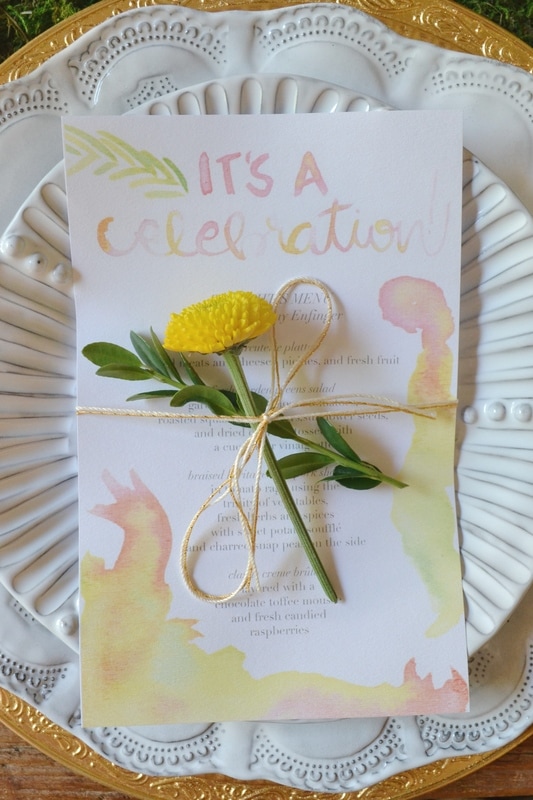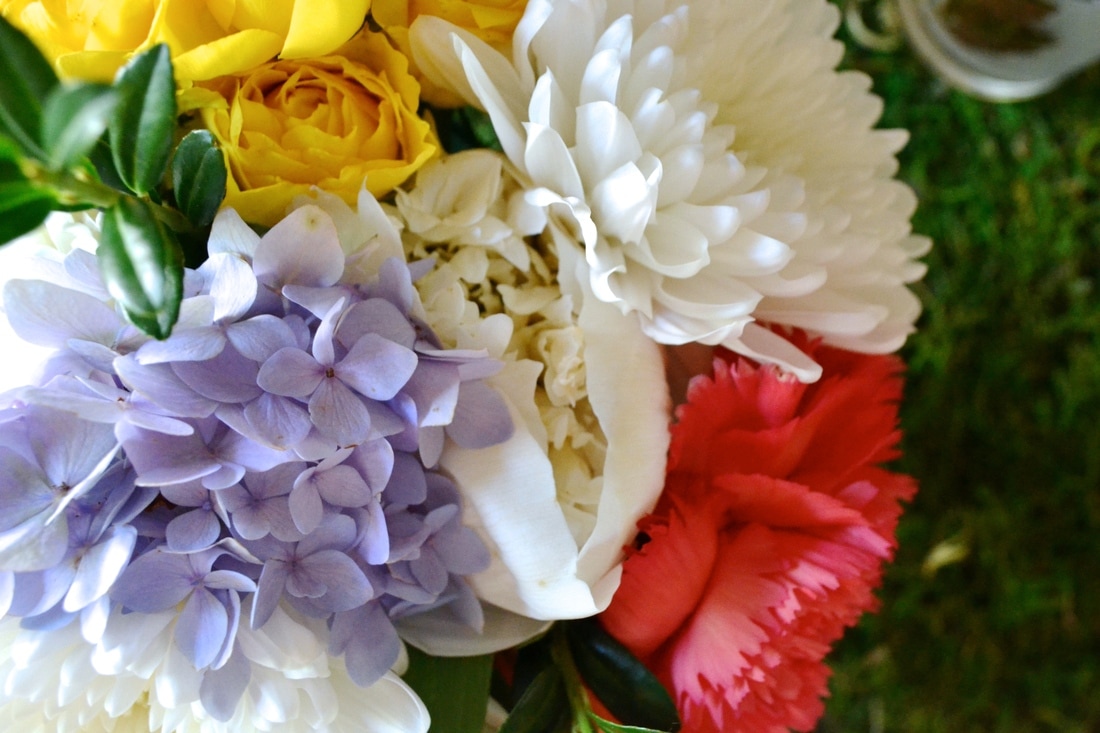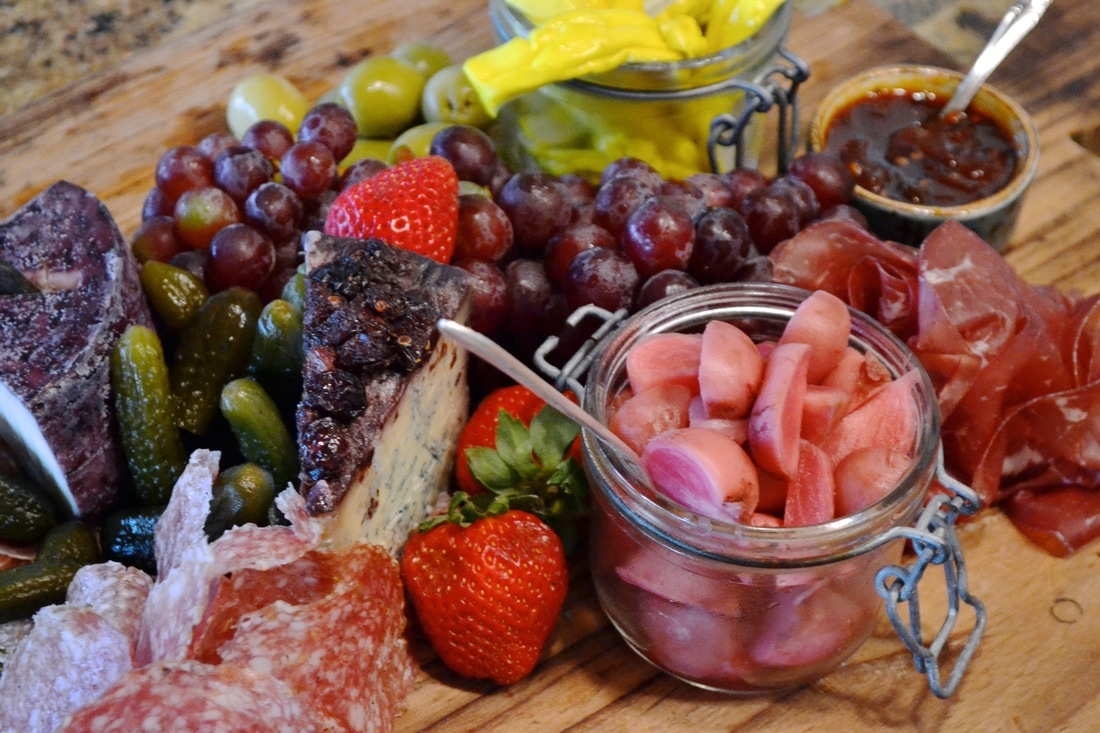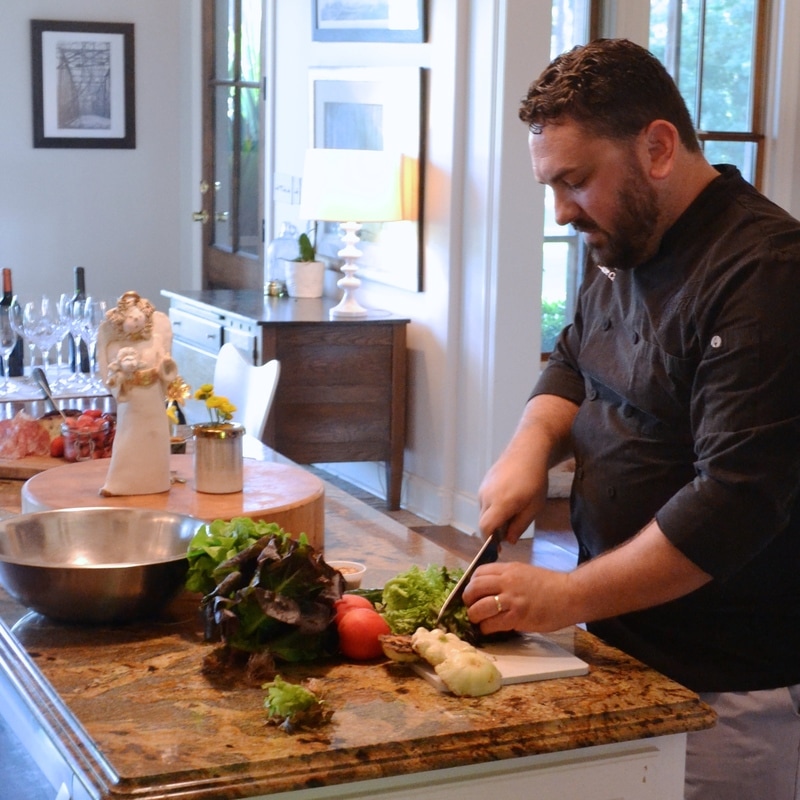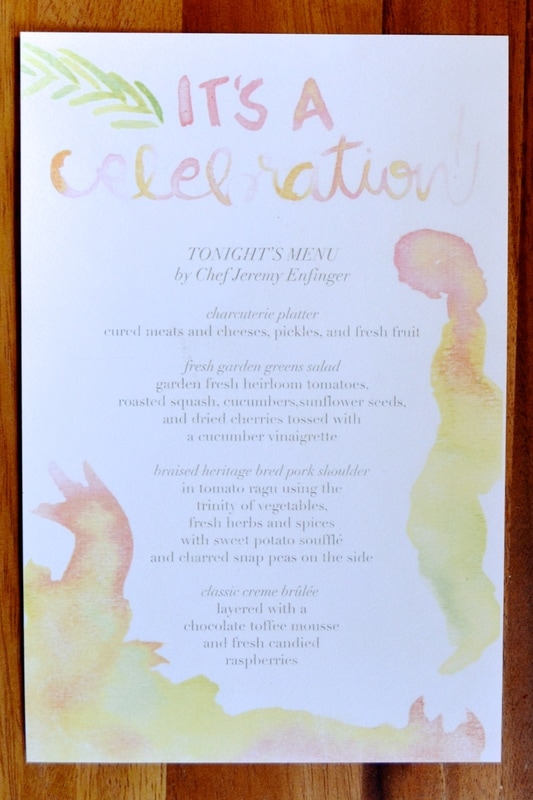 {Blog post by Mitchell Walters}