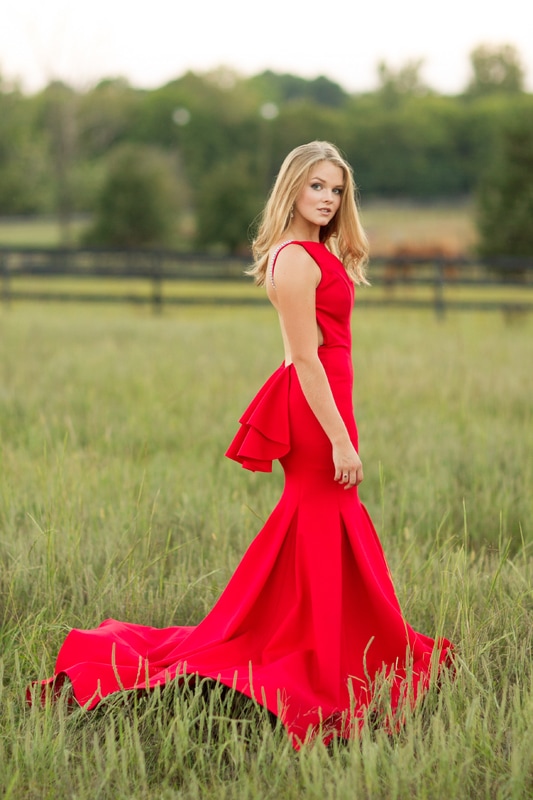 "I can do it all by myself!" No truer words have ever been spoken then the first sentence Carrie Cole said. Her life has been defined by these words. Born without her left arm, she entered this world fiercely independent and nothing has slowed her down yet.

Carrie was born and raised in Tupelo. "I was actually supposed to be a Down Syndrome boy, but the sonogram was obviously wrong," laughs Carrie. Her mom, Carolyn, continues. "We heard the news at 12 weeks that the child I was carrying was a boy that had Down Syndrome. Her medical team never mentioned and never saw that the baby did not have a left arm. We prayed for this baby throughout my pregnancy and had friends pray over the baby also. I like to think that God fixed what needed to be fixed and here we are with a beautiful daughter named Carrie," Carolyn smiles.

She has been overcoming obstacles since her birth. Her parents never treated her any different than the other kids her age. They allowed her to try out and participate in any sport or extracurricular activity she desired. To say she is a very well-rounded individual is an understatement! "I've done swimming, soccer, cross-country and was a cheerleader my junior and senior years of high school," says Carrie. "I wanted to try it all, but my real passion and love is horses," she continues. Carrie began riding horses when she was young and has been riding about 10 years. She rides year around and competes in dressage competitions.

One may wonder how life is different for her, but to Carrie, she doesn't know any different. "My parents are a huge part of who I am. They always taught me that I was just like everyone else. They have always encouraged me to do the best I can at whatever I choose to do," says Carrie.

Carrie graduated in May from Tupelo Christian Preparatory School. Among her honors in high school, she was a member of the National Honor Society and the Beta Club. Carrie received an honors scholarship to Louisiana State University and will be majoring in Environmental Engineering when she starts school there in the fall. "I'm excited about attending LSU," she says. She is a life-long LSU Tiger fan. Her dad played football there briefly before sustaining a career-ending injury and her sister Camie is a 2017 graduate of LSU.

"Carrie is an amazing child and we are so proud of her," smiles Carolyn. "People look at her and think she has a disability, but she really doesn't. We have always said that God works in mysterious ways and I truly believe that especially when I look at Carrie. We look at where she is today and we are so thankful for her and the blessing that she is to us. We have learned so much from her and from watching her."

Life is all about perspective. Carrie knows that. She sees the bigger picture and at 18 years old, she views life a little differently than other kids her age. Having one arm has not slowed her down yet and that first sentence she uttered, "I can do it all by myself" has become her mantra. How often do we embrace the place where God has us and the circumstances he has put us? We all have a God-given purpose here on this earth. Things may not always work out the way we planned or wanted, but they always work out the way He planned and orchestrated.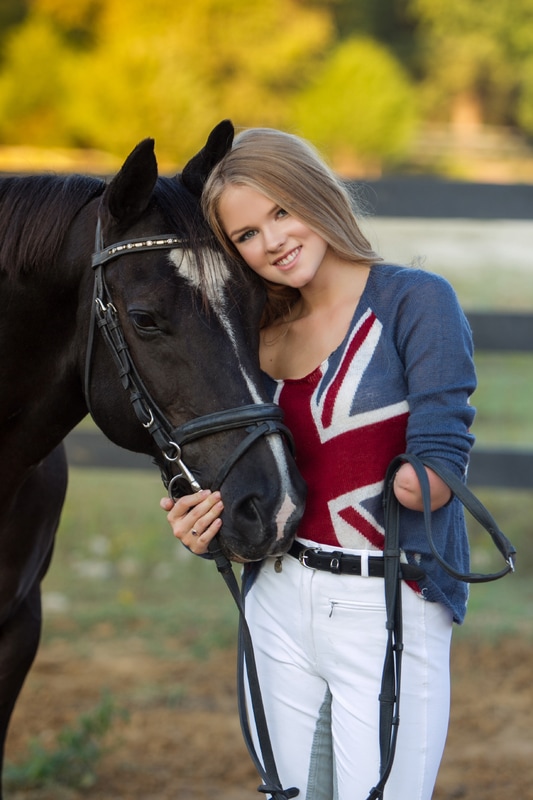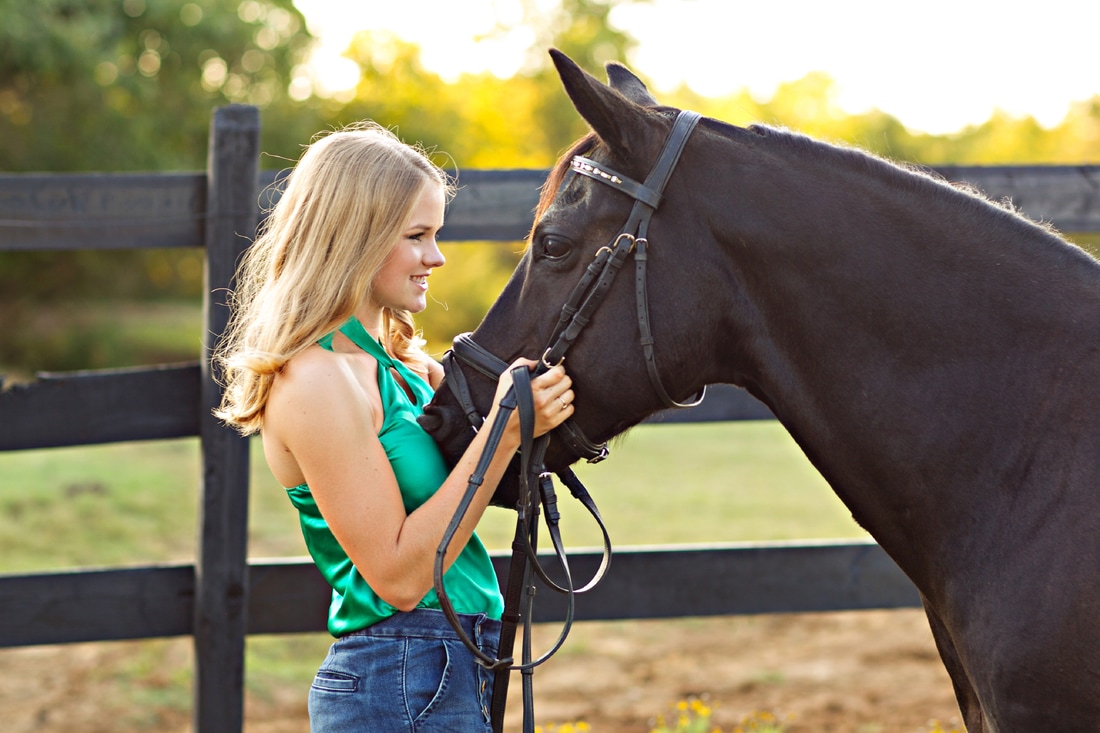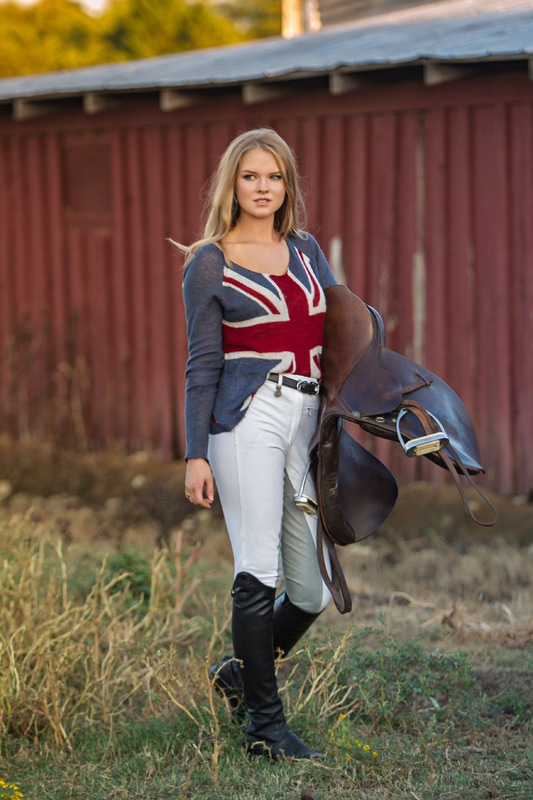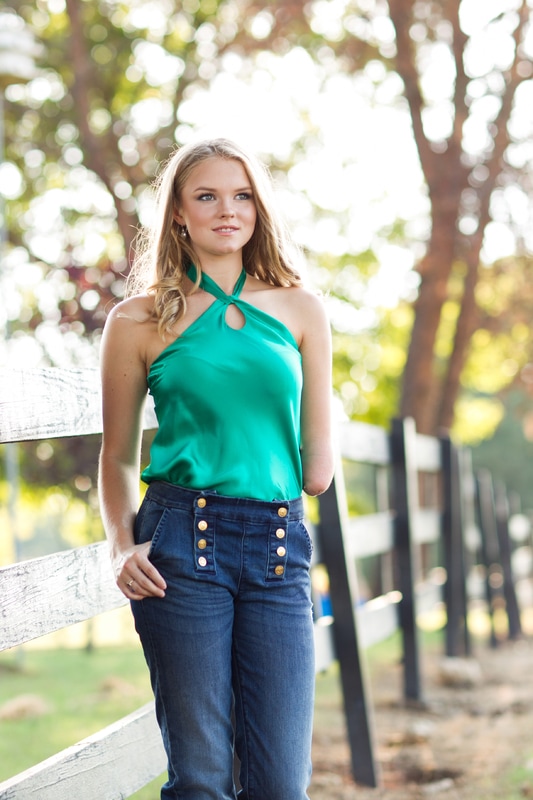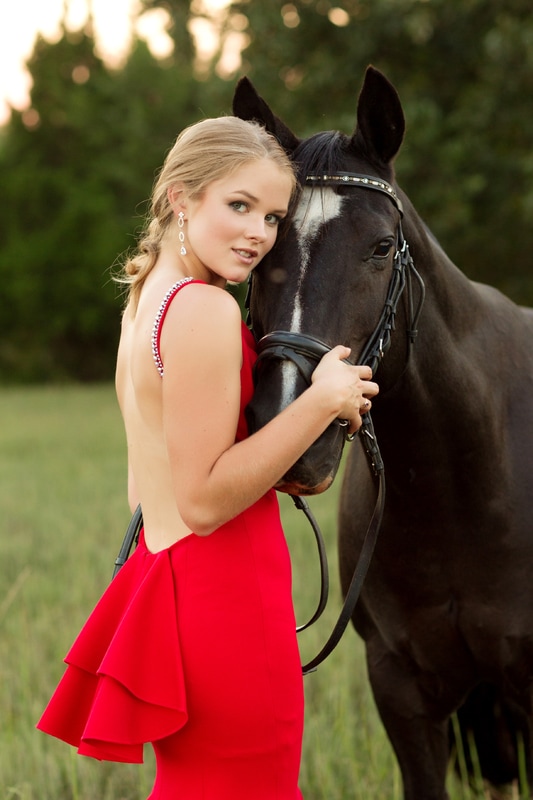 {Blog post by Jill Dale and Photography by Stephanie Rae Photography}