If you're looking for a way to revamp your home with new interior accents, look to Farmhouse in Tupelo for inspiration.We're living for the subtle glam of this distressed headboard with fabulous gold accents.
Refurbishing and repurposing is something Bev Crossen at Farmhouse in Tupelo has become known for. "I like to use pieces you already have in your home and repurpose them," smiles Crossen. "The right preparation and paint can transform the look of your entire kitchen space without busting the budget. I can teach you how or paint it for you."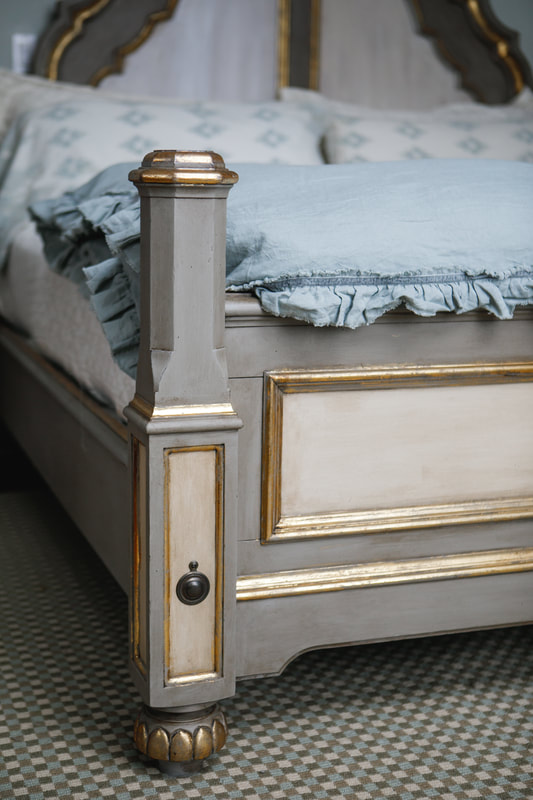 Bev Crossen and her team at Farmhouse can help you with all of your updating and renovating needs from selecting a color to mixing the style you have with the style you want. Farmhouse has all you need to update your home on a budget including cabinets, lighting fixtures, wood paneling, front doors, hardwood floors, ceramic tiles, outdated furniture, and more!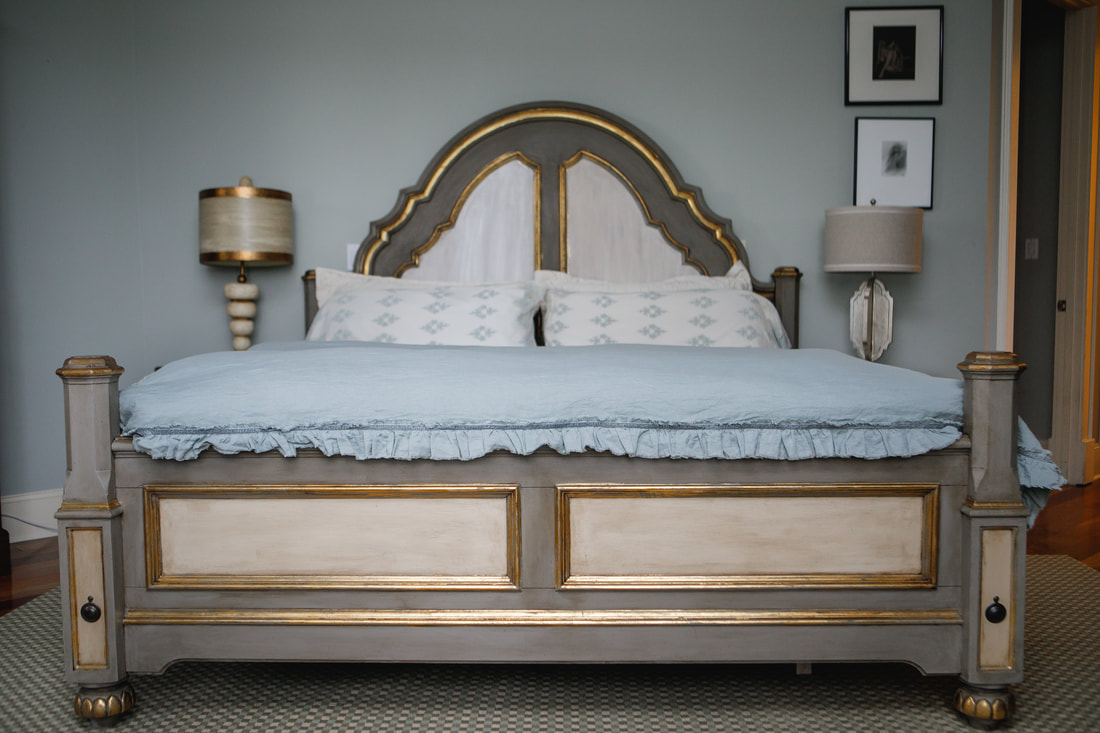 All photography courtesy of Stephanie Rhea Photography.