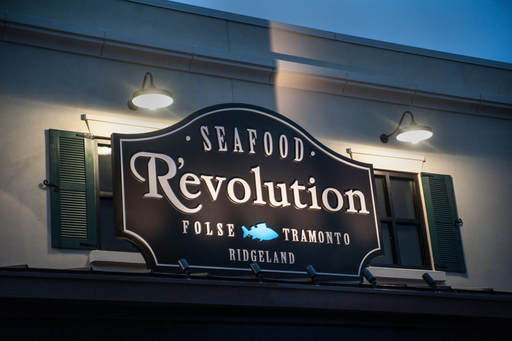 Have a taste of Christmases past with Seafood R'evolution's Southern-style Réveillon wine dinner on Monday, December 18, beginning at 6 p.m. The evening will include a six-course menu with perfect wine pairings specially chosen by Chef John Folse, executive chef and managing partner of Seafood R'evolution in Ridgeland. "This year we are presenting Réveillon with a twist," Folse remarked.

Seafood R'evolution's Southern Réveillon Christmas event will feature dishes from our great state as well as neighboring Southern states drawing inspiration from Jackson Junior League luncheons from the 1940's, famed Louisiana hotel menus from the 1800's and other beloved meals from centuries ago. "Traditionally, the Réveillon dinner signals the end of the Advent fast," Folse said. "While not required, fasting before this Christmas feast might not be a bad idea." The menu begins with hor d'oeuvres that'll make your mouth water and is followed by course that will have your tastebuds singing Christmas carols until the big day arrives.

For more information about the dinner or to make reservations, contact Seafood R'evolution at 601-853- 3474 or visit seafoodrevolution.com. Seafood R'evolution is open Monday through Thursday from 11 a.m. – 9 p.m.; Friday and Saturday from 11 a.m. to 10 p.m.; and on Sunday from 10:30 a.m. to 8 p.m.