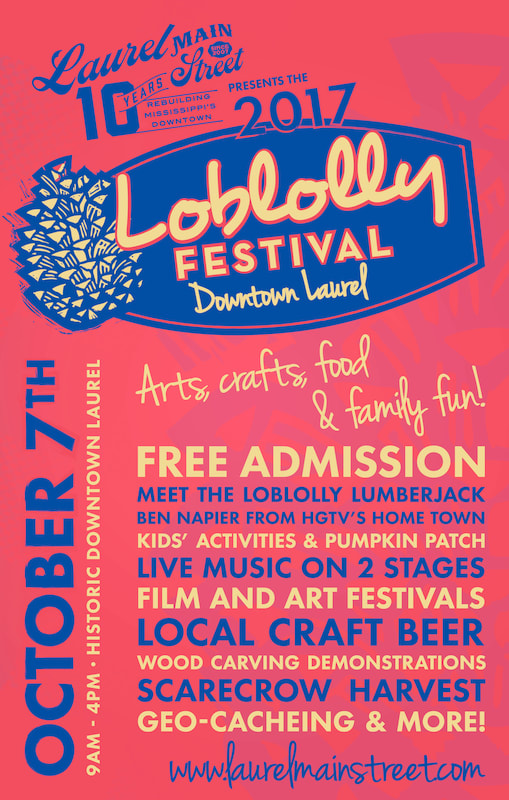 Get outside this weekend and make your way to Laurel, MS, for the Loblolly Festival that celebrates the city's heritage as a sawmill town. Held annually on the first Saturday in October, the Loblolly Festival gets its name from the pine trees that are native to the area. This fun-filled family event features vendors from several states. Artists, crafters and craftsmen set up shop in the streets of downtown Laurel to showcase their wares. Hear live music on the Loblolly Stage located on North Magnolia Street, The Knight Butcher Stage on Central Avenue, and at the Official Loblolly Afterparty at Slowboat Brewing Company! Enjoy delicious festival food from the vendors and food trucks that line Oak Street. You'll find corn dogs, funnel cakes, fish on a stick, award-winning BBQ, hot tamales, steak sandwiches, baked goods and more! As you make your way around downtown Laurel, be sure to meet the Loblolly Lumberjack, Ben Napier from HGTV's Home Town! He's a definite crowd favorite as he towers over the festival goers adorned in plaid and carrying his trusty axe. You can also admire the creative, life-size scarecrows on display as part of the Scarecrow Harvest, a growing yearly competition among downtown merchants as you make your way through downtown Laurel. Watch International World Cup champion chainsaw artist Dayton Scoggins crank his chainsaw and shape logs and limbs into beautiful artwork at this favorite festival attraction, funded by a grant from the Mississippi Arts Commission. Be sure to stop by the Lauren Rogers Museum of Art for the annual Heritage Arts Festival. Celebrate Mississippi's Bicentennial with FREE Mississippi-themed music and art activities. As part of the exhibition, the museum will host an exhibition of local handmade quilts and feature the woodwork of Ellisville artisan J.B. Christian.
This year, there will be an expanded Kids' Zone at the festival that includes face painting, a special craft area at HAND+made and fun learning activities from Central Creativity and STEM Discoveries. On Central Avenue, big kids will get a thrill from riding the mechanical bull, water surfing, and much more! Student artwork painted on Masonite door skins will be on display at Lee's Coffee & Tea, depicting this years' theme, "Laurel — 200 years — Celebrating Mississippi's Bicentennial." Be sure to stop in, take a look around, and admire Laurel's talented young artists!
For more information about Laurel Main Street and the Loblolly Festival, click
here
.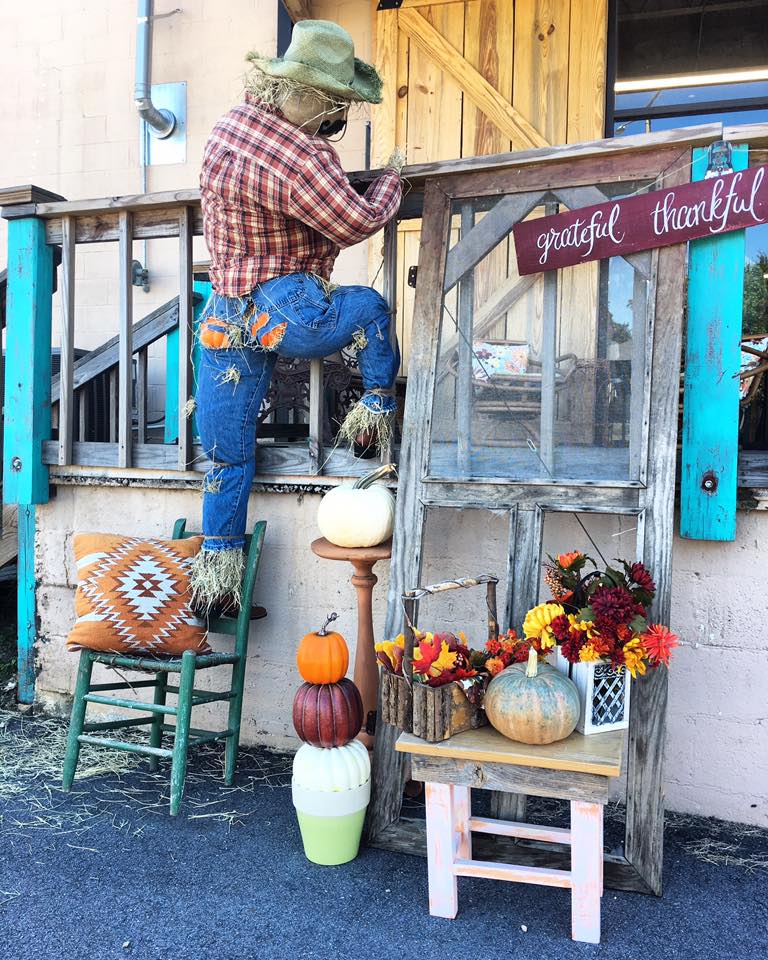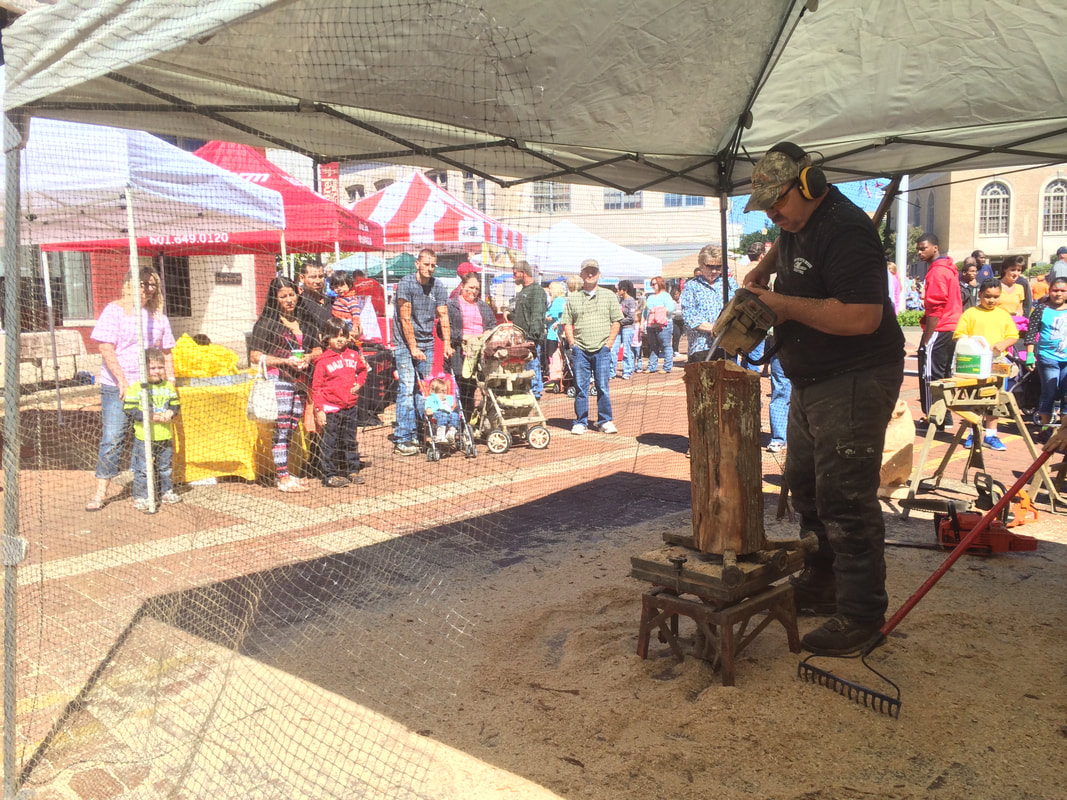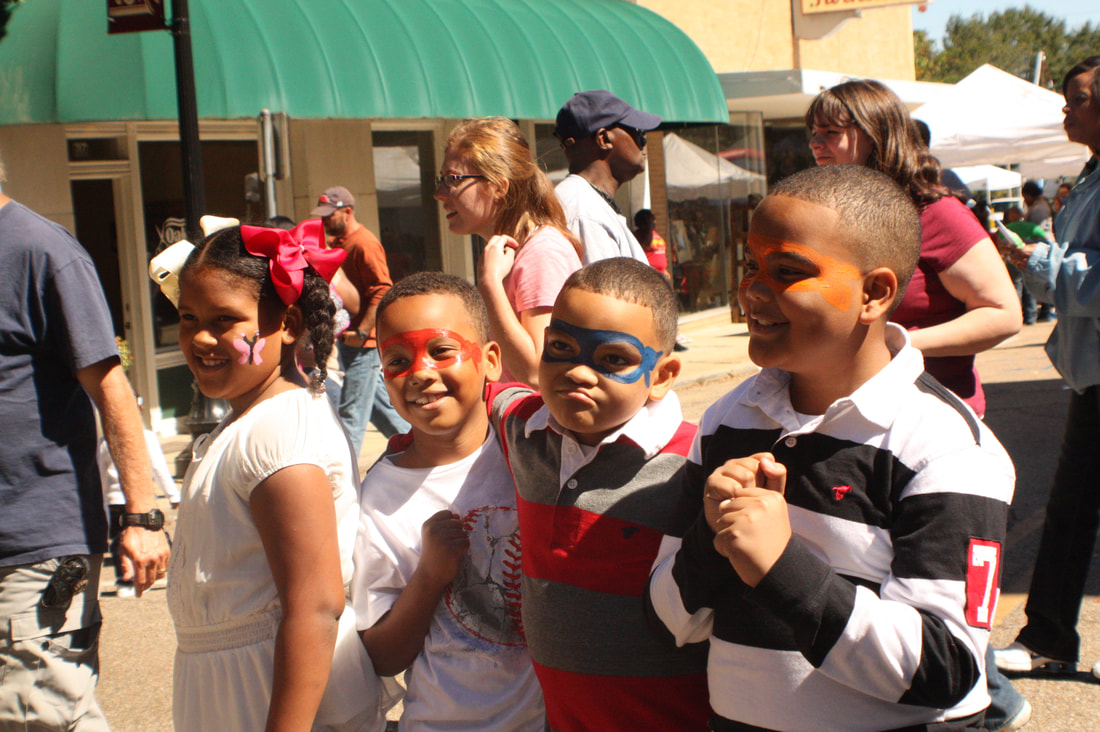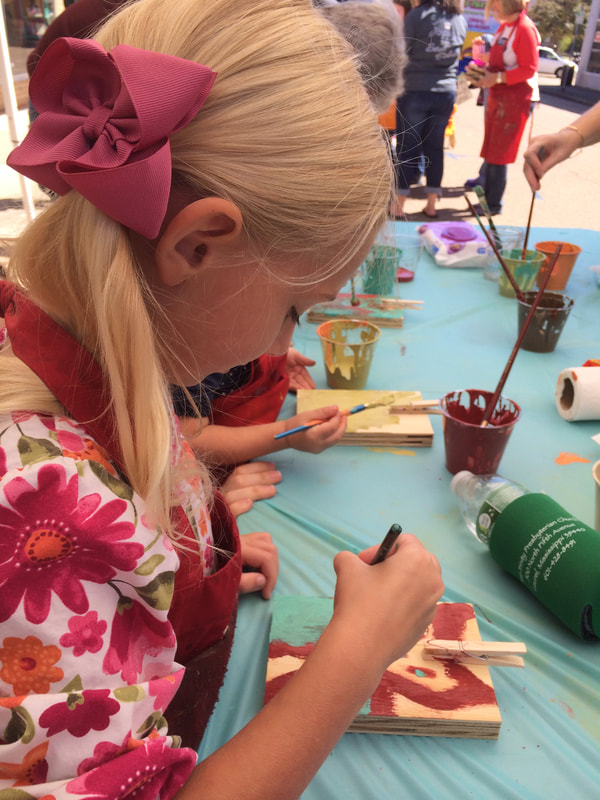 {Blog post by Jill Dale. A special thank you to Laurel Main Street for providing pictures.}