We are so incredibly thrilled to be sharing the first cover of the fourth edition of INSPIRATION Mississippi with y'all! INSPIRATION is a publication that celebrates all things weddings, events, and this crazy wonderful life we are all living. We are so blessed to have worked with some amazing vendors from around the state to bring this fourth edition to y'all. Our first cover is a picture from a beautiful engagement photoshoot set against a lovely Mississippi winter backdrop. We hope y'all are as thrilled to get your hands on the new magazine as we are to see y'all enjoy it. Make sure to pick up a copy at any of our advertisers around town.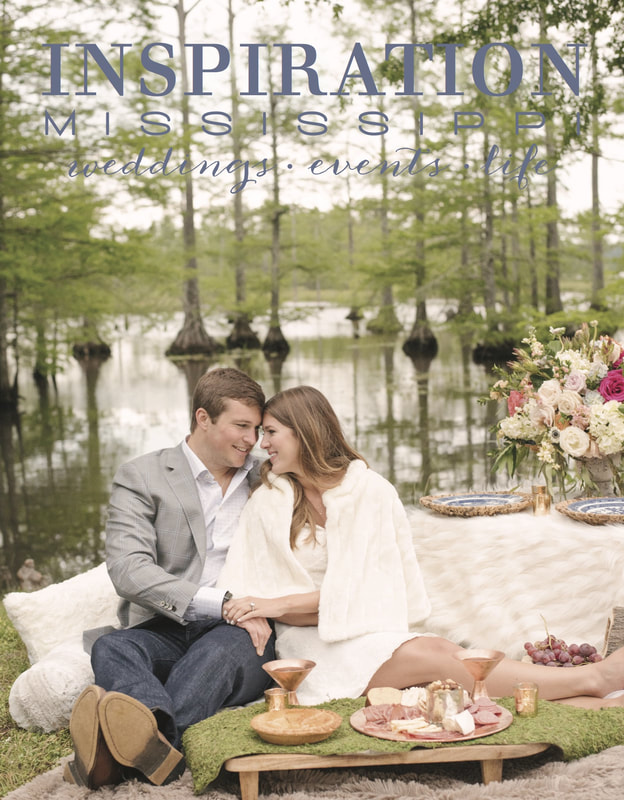 We're starting this year out with a piece that is an inspiration for an unforgettable proposal. Established in 1940 with the purpose of being a refuge and breeding ground for migratory birds and other wildlife, the Sam D. Hamilton Noxubee National Wildlife Refuge provided a natural and serene setting for a beautiful proposal set up among the water and woods. The future groom arrived with the wedding dress that had been worn by the future bride's mother and restored for this special occasion.
The beautiful ring, the heirloom dress, and the peaceful setting were special details the future groom thought of as he prepared for a day they will never forget. Once the ring was placed on her finger, the couple celebrated with a picnic amongst the tall trees, looking forward to a lifetime of new memories.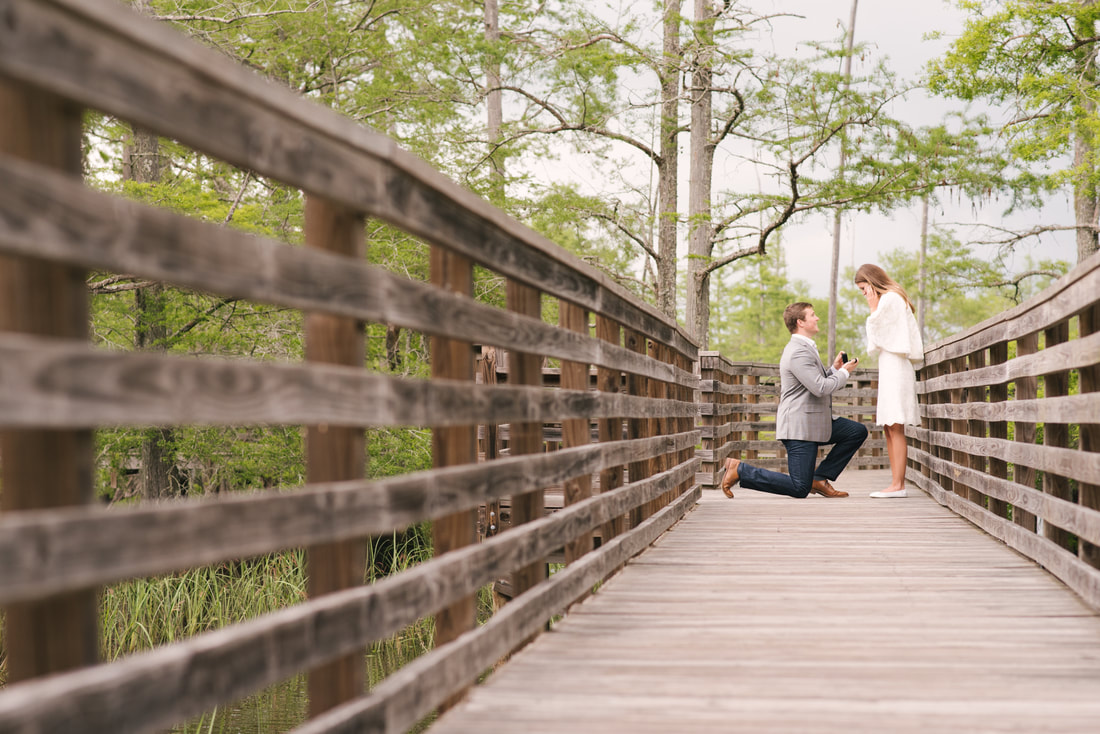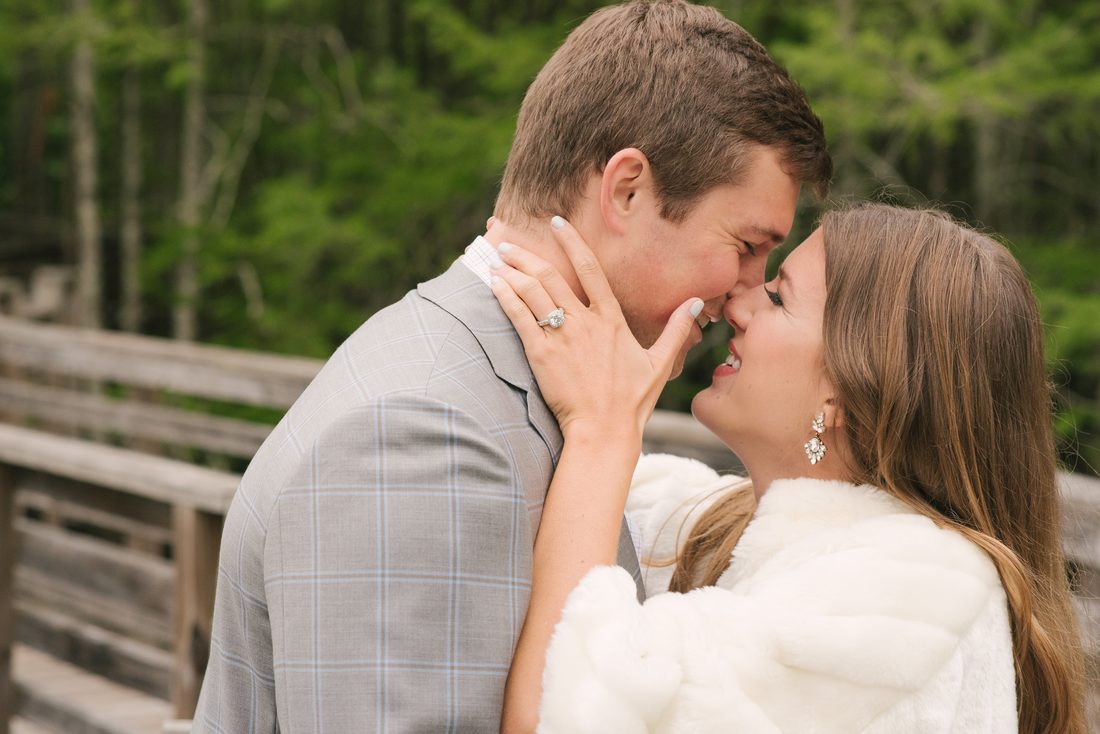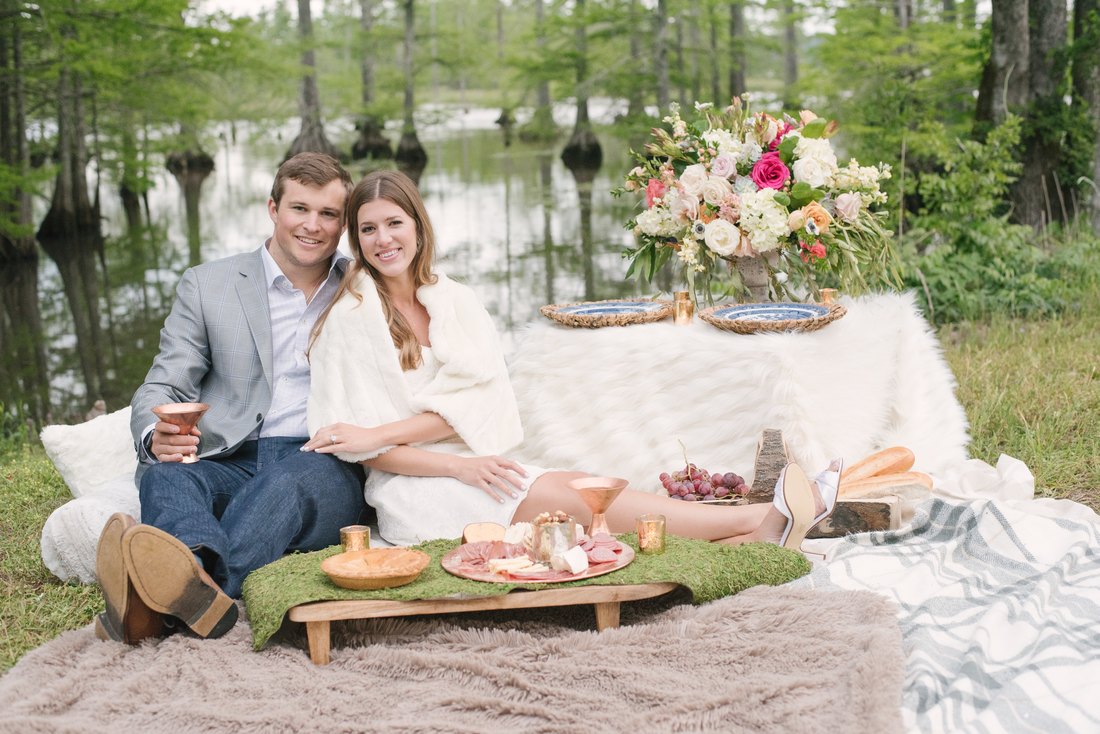 Venue: Sam D. Hamilton Noxubee National Wildlife Refuge Photography: Adam + Alli Photography
Dress and Shoes: The Bridal Path Jewelry: Albriton's Jewelry Suit: Great Scott
Hair and Makeup: Darah Boykin with Tracy Branch Agency Florals: Fresh Cut Catering & Floral
MS Necklace & Toasting Flutes: Gifts by KPEP Serving Pieces and Decor: ​Persnickety