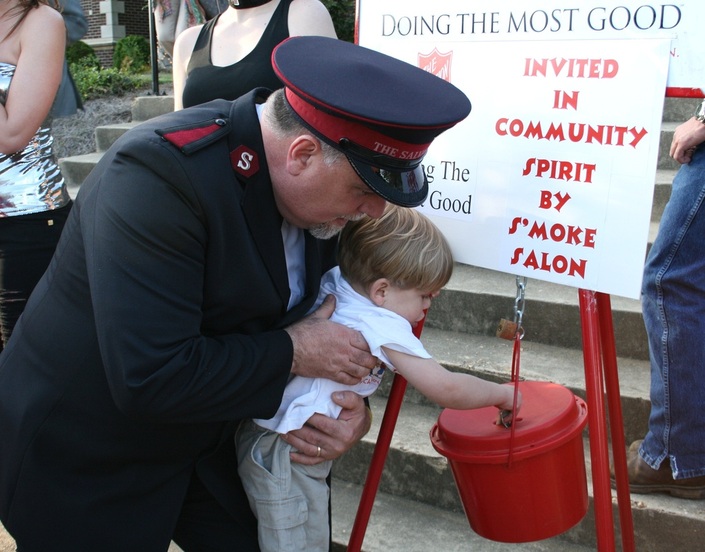 The Salvation Army began in London in 1865 by a man named William Booth. At the time, one had to pay for their pew at church to be able to attend, so only rich were allowed. Booth did not agree with this and began to preach to the people on the streets of East London. He began to bring thieves, prostitutes, gamblers and drunkards to Jesus. The churches still did not accept his kind of followers, but he never gave up his mission to spread the word of Jesus.

The name "Salvation Army" came about one day when Booth was proofreading an annual report. There was a line in the report that read "The christian mission is a volunteer army." His son loved the line but said that he was not a volunteer but a regular. And with that, the "Salvation Army" was named in 1878. Salvation Army is now located in 126 countries and nearly 30 million Americans receive assistance from the organization each year.
The Salvation Army of Greater Jackson is committed to breaking the cycle of entitlement that has crippled and destroyed generations of families here in Mississippi. They offer a hand up to anyone who is willing to grow and change towards a better life by educating, inspiring and ministering.

The Salvation Army serves the Greater Jackson area 365 days a year in many ways:
Each Sunday at the Worship and Service Center, there is Sunday School at 9:45 a.m. followed by a Worship Service at 10:50 a.m. Both are open to the public. They also have Wednesday night children's programs and on Thursdays, they offer adult choir and bible study.
The Center of Hope provides shelter and food for the homeless. Those who enter the center are breathalyzed and drug tested and are required to work or be out looking for work Monday through Friday between 8 a.m. and 5 p.m. These are people who have lost their jobs, lost their homes, are recovering addicts or people who have just been released from prison and do not have any where to go. It is a place to help people get back on their feet.
There are after school programs and summer camps for children where each child is helped to develop confidence that they may not receive at home. The programs also teach the children a number of different sports and an array of musical instruments.
On Mondays, Wednesdays and Fridays, seniors can come to the center for worship and fellowship.
The public can come in Monday through Friday to apply for food from their food pantry, get utilities and get rent assistance.
When there is a disaster, The Salvation Army is the first on the scene. Their staff members, ordained ministers and trained counselors are on site for spiritual and emotional support. They are also there to help clean up, provide clothing to disaster victims and help in any way that they can.
The Family Store here in Jackson, MS provides quality clothing, furniture and other goods to members of the community at bargain prices.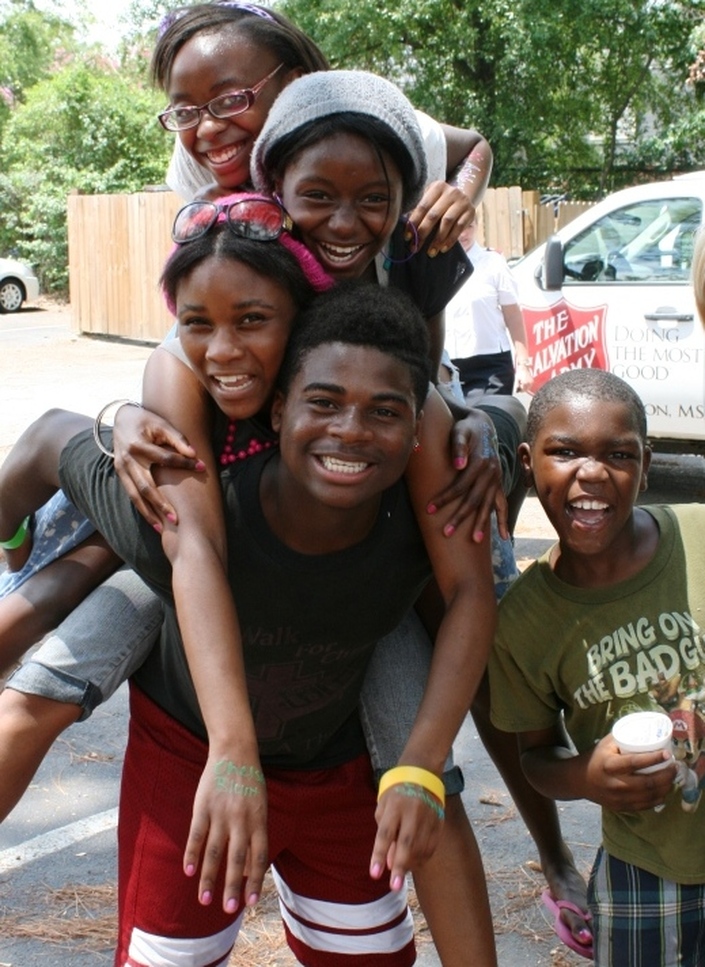 The Salvation Army also helps the community in a huge way during the Christmas season. This year, the Salvation Army of Jackson will help 4,000 + children have a Christmas through their Angel Tree project! That is amazing!!

You can pick up an Angel Tree child at one of the following locations: Northpark Mall, Highland Village, both Kroger locations in Flowood, Fitness Lady and Newks. Once your gifts have been purchased and returned to the Angel Tree location (or to The Salvation Army at 110 Presto Lane), the gifts are wrapped by the Salvation Army "Elves" at the Tom Kelly Toy Shop. To volunteer as an "Elf" simply go to www.salvationarmyjackson.org, click on the "Angel Tree Helper" tab under the "Get Involved" tab.

You can also help the Salvation Army's holiday efforts by volunteering with their Red Kettle Campaign. All of the money raised by this campaign goes to help with immediate needs within the local community. To volunteer to ring a bell for the campaign, simply go to www.salvationarmyjackson.org , click on "Ring a Kettle Bell" under the "Get Involved" tab.

If you are outside of the Jackson area, simply find the Salvation Army website for your community or call you local store! We hope to see everyone out and about in communities all across Mississippi helping make this Christmas season the best yet.

REMEMBER!!!! ... "It is more blessed to give than to receive!" Acts 20:35

How are you giving back this season?