Guest Blogger: Mitchell Walters

A passion for classical music is brewing among students in Vicksburg. Thanks to the devotion and drive of one extraordinary Mississippian, Ruthanne Schnell, violins are making a comeback. Mrs. Schnell's fondness of classical music began at an early age. With a particular interest in stringed instruments, she pursued her passion across the globe to Stuttgart, Germany.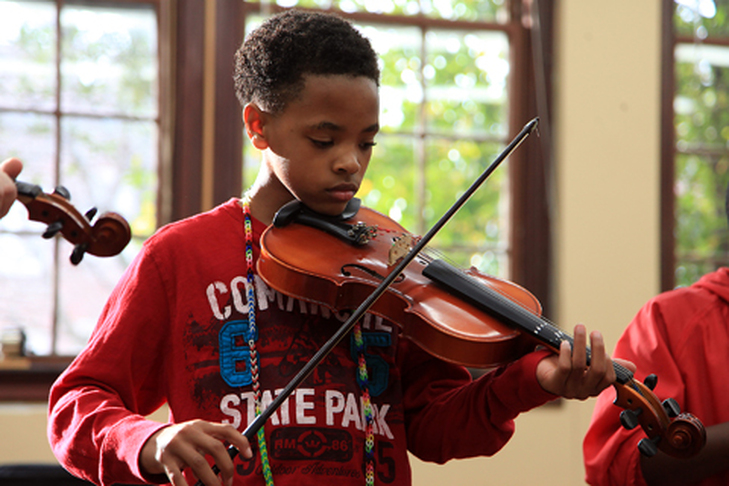 While studying music in Stuttgart, she had the rare opportunity to hear some of the most renowned musicians in the world. Though students were granted free tickets, they were hard to find. Even after being warned that someone "would have to die" in order for her to obtain a coveted ticket to the Opera, she made her way into an unforgettable performance. After she returned to the states, she began sharing her talent, playing in a number of different orchestras around Mississippi.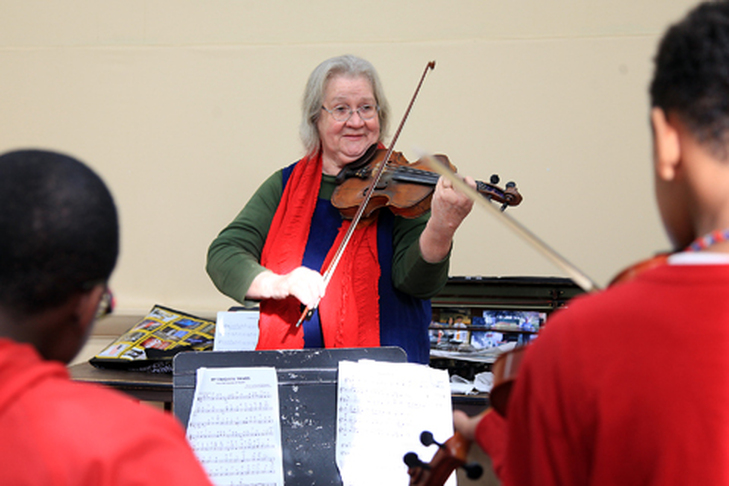 Mrs. Schnell also grew an interest in teaching children. She noticed that local papers advertised pop rock, blues and jazz concerts, but rarely did she see classical music. Mrs. Schnell began teaching strings in the Vicksburg Warren School District. Interest in the violin, cello and viola immediately began growing.
Then came the shattering news. The school district had accumulated a multi-million dollar debt, and Mrs. Schnell's program was abruptly dropped.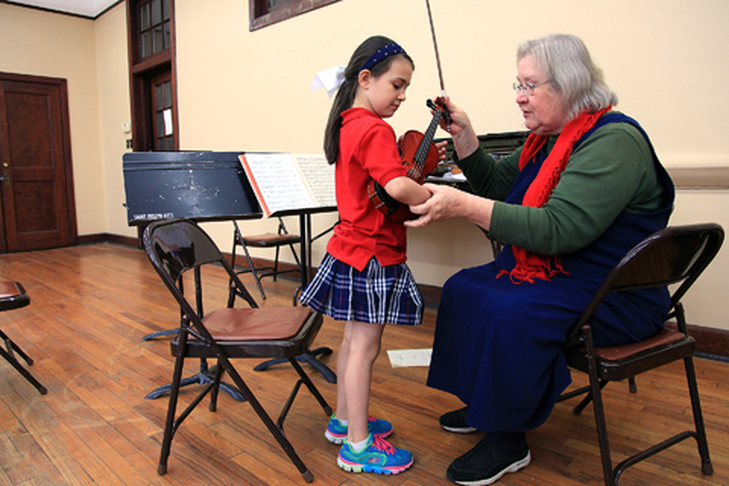 Mrs. Schnell knew that many parents had purchased expensive instruments for their children. She says, "it seemed terrible that a child must put an instrument in a closet and forget about it!" With an increasingly small group of people interested in classical music, she felt it was vital to allow her students to continue their musical education.
With her ever-determined spirit, Mrs. Schnell contacted the Southern Cultural Heritage Complex in Vicksburg. They provided a perfect space, where she began offering violin, cello, and viola lessons to students - completely free of charge!
Every Monday and Friday, Mrs. Schnell drives 15 miles to the Center from her home in Edwards, where she offers group and private lessons. One by one, she teaches young children to properly hold an instrument, glide the bow across the strings, and begin to play.
She is currently sharing her love of music with twenty students, ranging in age from the third through the eleventh grade. Not only are the children benefiting from her time, but she assures it brings her much delight.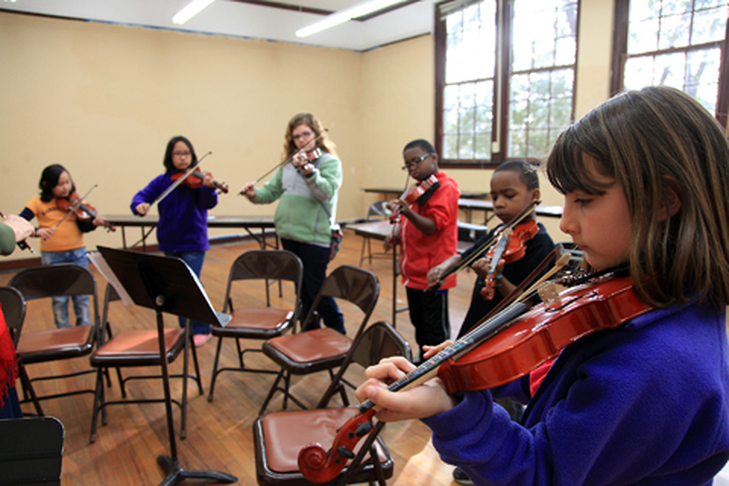 Mrs. Schnell notes that some of the greatest classical musicians from the 1920's became great because they practiced, practiced, practiced. She laughs, "there was nothing else to do!" Mrs. Schnell adds, "if the children want to play well, they have to give it some practice."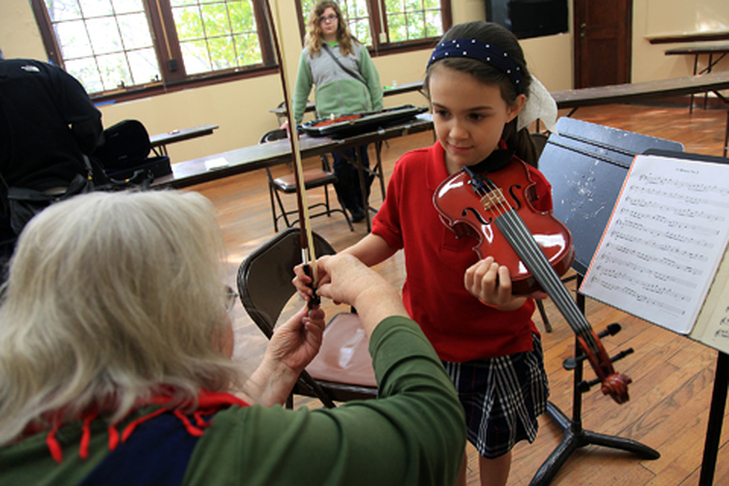 One woman, one instrument, and one child at a time. We have no doubt this remarkable Mississippian is inspiring a new generation of great classical musicians.
All photos courtesy of Justin Sellers and
The Vicksburg Post
. Photos taken at the
Southern Cultural Heritage Complex