Guest Blogger: Mitchell Walters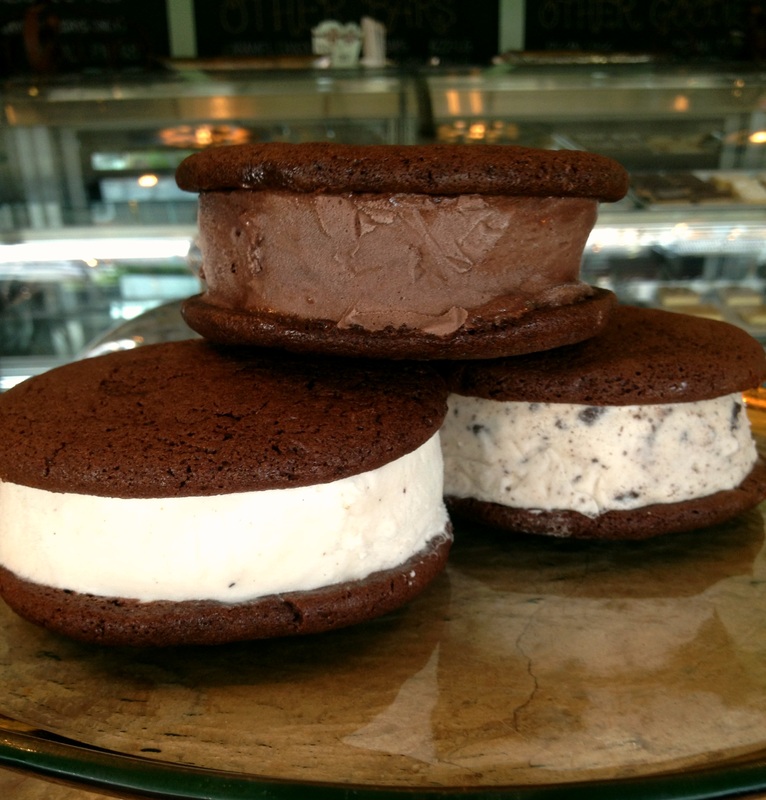 As we celebrate our nation's independence this weekend, Mississippians will gather for picnics, neighborhood parades, barbecues and impressive firework displays. It is the perfect time to relax with friends and family in the middle of a busy summer.

But, let's be honest. The 4th of July in Mississippi often falls on an uncomfortably hot, sticky day! The solution? Indulge in the most delicious ice cream sandwich you could ever imagine. It is the perfect marriage of cold, smooth ice cream with a rich, decadent cookie.

If you are lucky enough to be near New Albany or Oxford, you can pick up these mouthwatering ice cream sandwiches! Created by Sugaree's Bakery in New Albany, they are carried in three stores:
Mississippi Madness
in Oxford,
Holli's Sweet Tooth
in Oxford, and
Sugaree's Bakery
in downtown New Albany. The sandwiches are available in vanilla, chocolate and cookies and cream.
For those of us who are not so lucky, don't despair! Though they can't divulge all of their secrets, Sugaree's Bakery graciously shared a few of their tips and tricks for creating a perfect summer treat:
~ Bake or buy several soft chocolate cookies
~ Place one of the chocolate cookies upside down. Then, fill a round cookie cutter with your favorite ice cream (Sugaree's Bakery recommends Breyers). Remove the cutter so the ice cream is sitting on the chocolate cookie.
~ Top with your second chewy chocolate cookie and enjoy!
Hungry yet? What a delicious way to celebrate. We hope you, your friends and family enjoy a wonderful, safe 4th of July weekend!
Photos courtesy of
Sugaree's Bakery
To learn more about Sugaree's Bakery, visit
www.sugarees.com