One of Jackson's most beloved haunts has recently undergone a charming face lift. With a nod to the past and a hope for a bright future,
Brent's Drugs
has been taken to the next level. "We really have tried to hold onto that sense of gathering over a burger and shake, and keep Brent's a favorite of all of Jackson's people and generations," says Amanda Wells. Every effort was made to not only improve, but also preserve the historic restaurant that Mississippians know and love.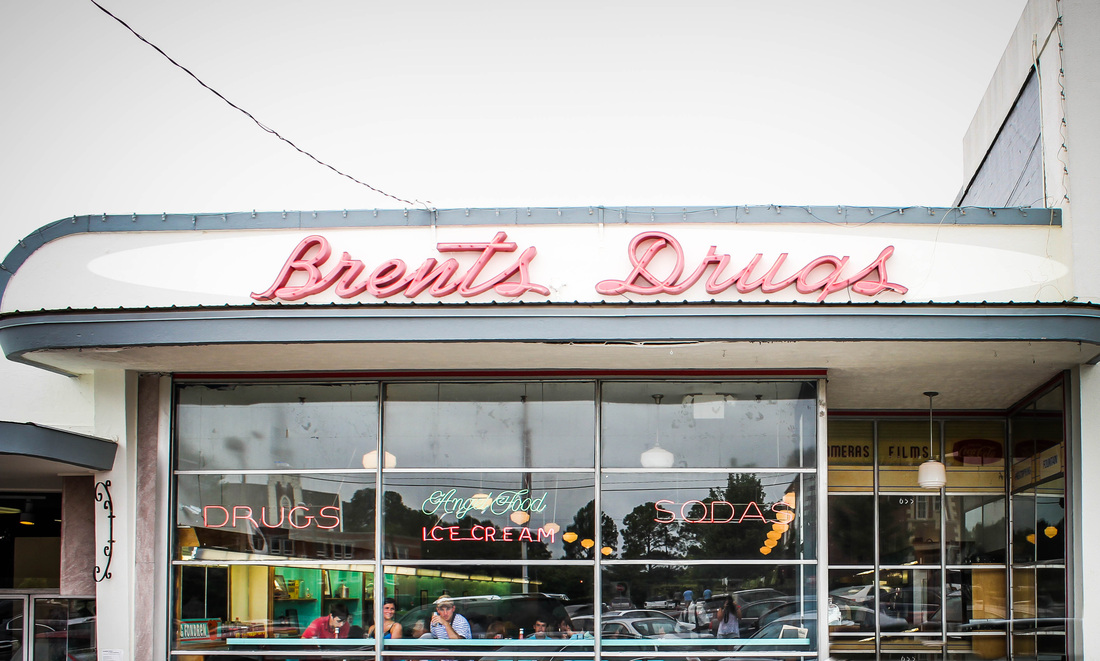 Brent's Drugs first opened its doors in October 1946 in the Morgan Center, the first shopping center in Mississippi (later renamed Woodland Hills Shopping Center). Pharmacist Alvin Brent left Patterson's Drugs in the Plaza Building downtown (at the time known as the Standard Life Building), to open his own pharmacy and soda fountain in Fondren. While the pharmacy was highly successful, the restaurant became the gathering place for neighbors and friends. Brent owned the pharmacy until 1977, when he sold the business. After passing through many hands over the years, a pharmacy-free Brent's was purchased by Fondren resident Brad Reeves in July 2009. Together with Amanda and Nathan Wells and Jonathan Shull, Brad Reeves set out to make his local hot spot even better.

Keeping the charm of the old interiors, as well as providing a more functional space, took top priority. Amanda says, "It was imperative that our kitchen expand, because we had to keep up with demand, but we made sure to be as careful as possible about preserving Brent's…charm was definitely a big factor, along with historical integrity and accuracy."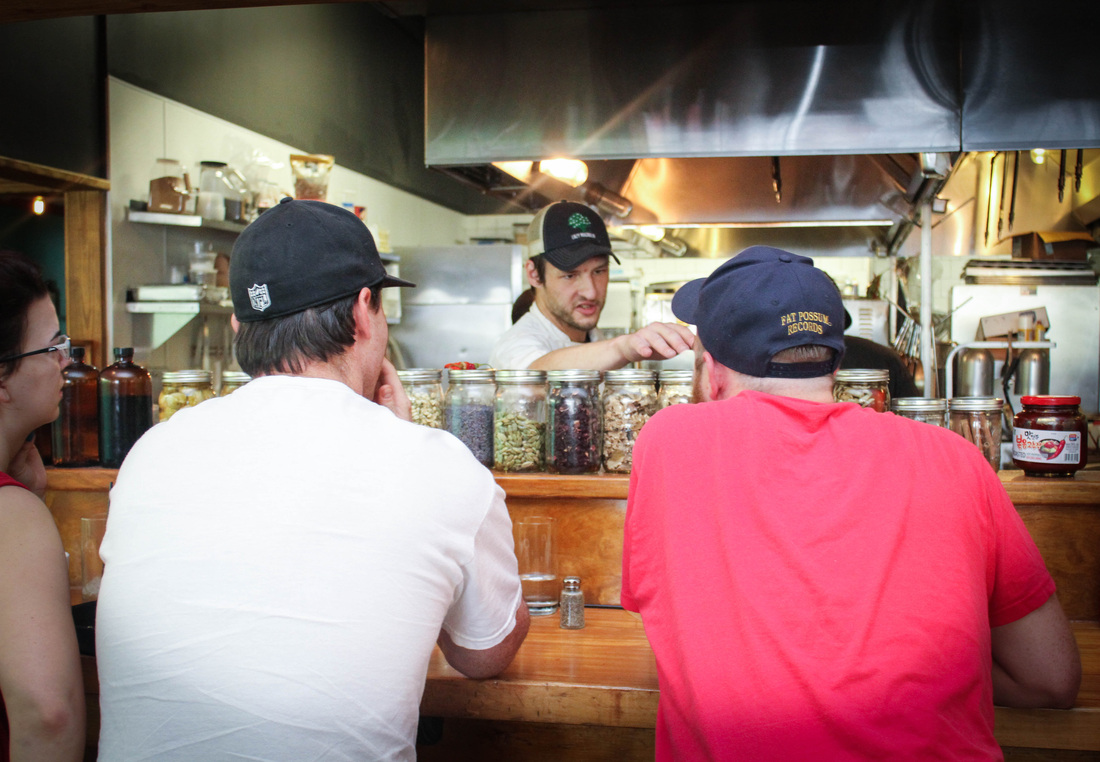 The team researched 1940's diners, and used several old and original materials. "Boomerang Formica counter and table tops, 1940's wood tones, quilted stainless, and of course the original soda fountain stools where generations of Jacksonians have enjoyed quite a few milkshakes" are all included in the impressive 3-month renovation. "We also have on display some original prescriptions and pharmacy equipment," says Amanda.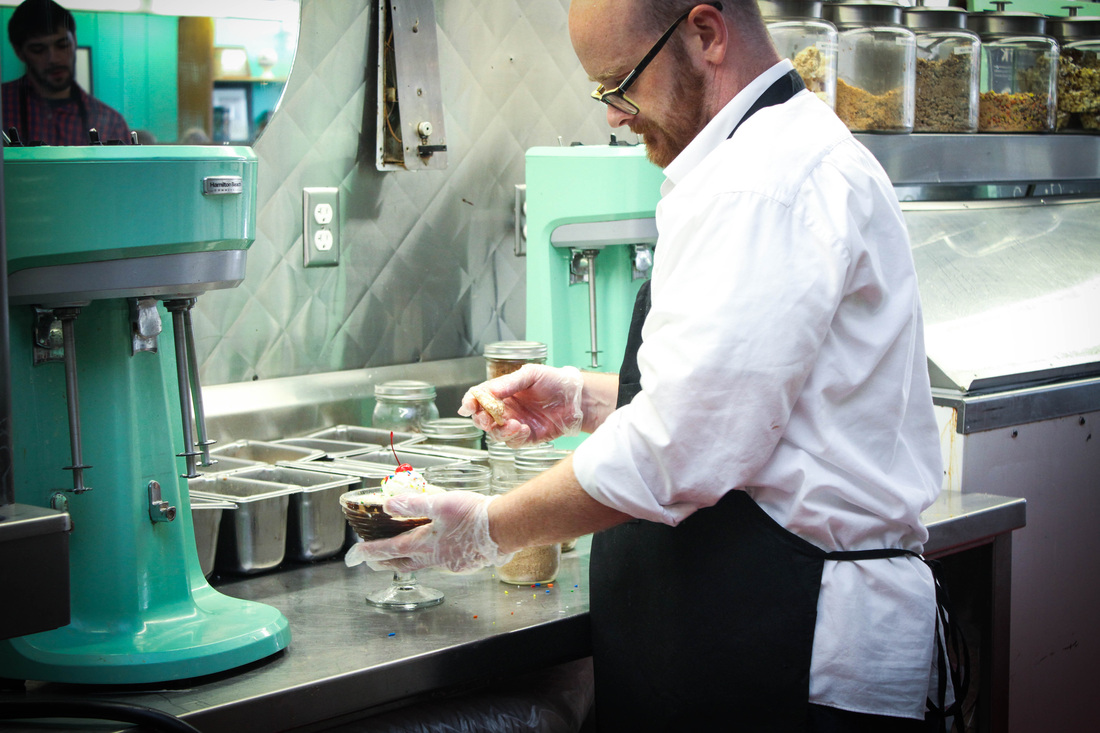 She adds, "It was definitely a collaborative effort. We put our heads together to make the place the most functional it could possibly be, now being a full restaurant, but also to preserve Brent's heritage and history."
The result? A perfectly charming setting with great food and their famously delicious milkshakes. The updated landmark is sure to please both loyal and new customers.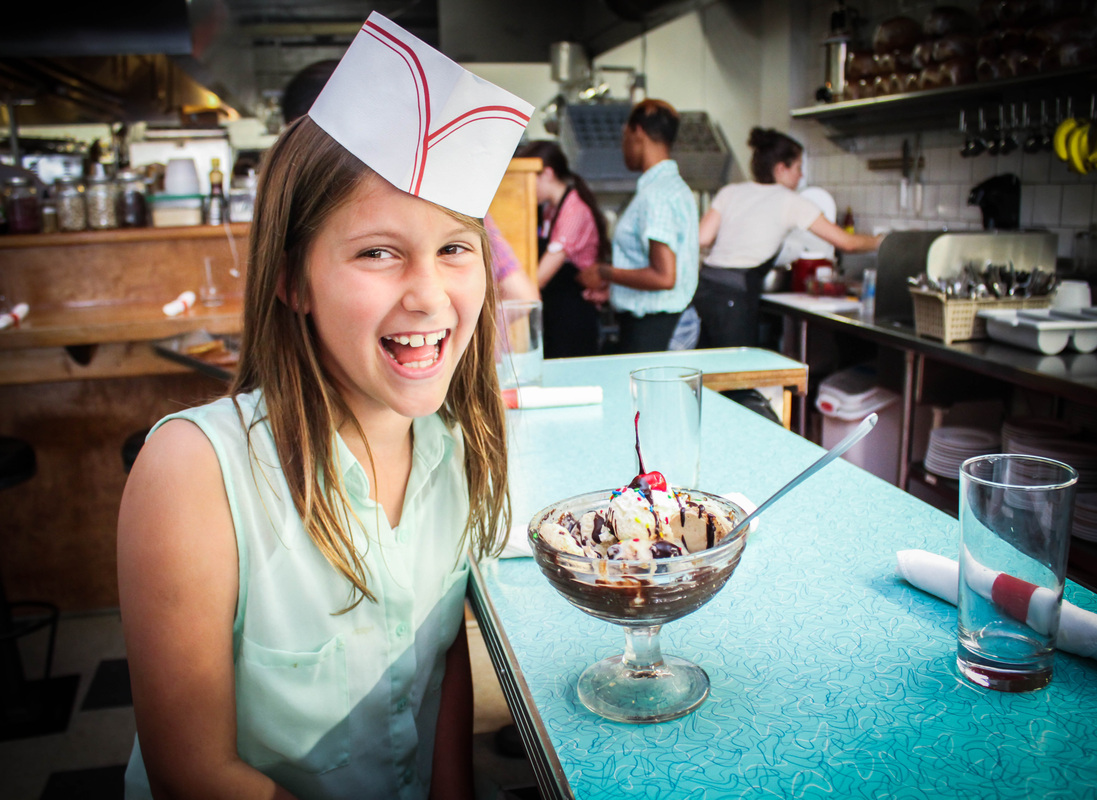 Amanda notes, "Brent's is a Jackson staple, I believe, because it is a true representation of community. It is historically (and remains) a neighborhood joint that brings people from all walks of life together. At any given time, you'll see young, old, college students, families, black, white, just about everyone, at Brent's. This is a true representation of our city."
Thank you Amanda Wells for your Brent's insight!
{Blog by Mitchell Walters}
{Photography by Caitlyn Sullivan}