Happy Labor Day! As you relax and enjoy time with friends and family, why not whip up a delicious drink?
Chris Robertson
, Bar Manager at
Bravo! Italian Restaurant and Bar
, shares a delightful cocktail with us.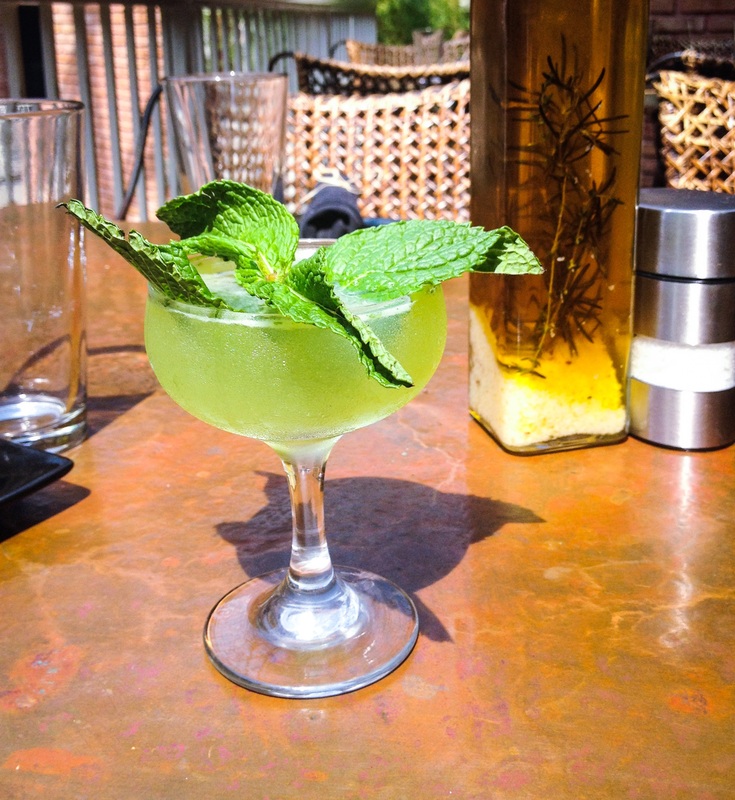 "This is a Classic South Side. It is currently on our menu here at Bravo and it is fantastically refreshing. It is also super easy to make and completely organic. All of this is great of course, but the beauty of this drink is in its lineage. The recipe that we use is almost 100 years old and dates back to the pre-prohibition era of the South Side of Chicago. Gangsters and Flappers alike downed these great drinks by the Gallons. Now we make the same drink with the same proportions in our bar, much like many of the other drinks that have been lost to the progress of time."

Classic South Side Recipe:

1 1/2 oz. English Dry Gin
1/2 oz. Fresh Lime Juice
1/2 oz. Simple Syrup
8-10 leaves of fresh mint
First, take 8-10 fresh leaves of mint and toss them into a shaker or tumbler. Then add 1 1/2 oz. of English Dry Gin, 1/2 oz. of Fresh Lime Juice and 1/2 oz. of simple syrup. Shake with ice vigorously and then pour into a vessel of your choice. Chris says, "We prefer the age old champagne coupe. Finally, garnish with a large sprig of mint, because the smell is just as important as the taste. Enjoy!"
Thank you, Chris, for sharing Bravo!'s amazing recipe! Cheers to a wonderful Labor Day!

Photo Courtesy of Bravo! Italian Restaurant and Bar