Poised, gracious, and impossibly talented, Miss Mississippi Jasmine Murray will represent our state in the
Miss America
pageant this Sunday evening in Atlantic City, New Jersey. A native of Columbus, Jasmine was crowned Miss Mississippi just a few weeks ago, on July 12th. Jasmine is thrilled with her new role and says, "As Miss Mississippi, I have the ability to inspire so many lives. Even though they don't understand the title, little girls love that I am wearing a crown. We can help these young girls succeed - whether they dream of becoming Miss America, a lawyer, or the President of the United States!"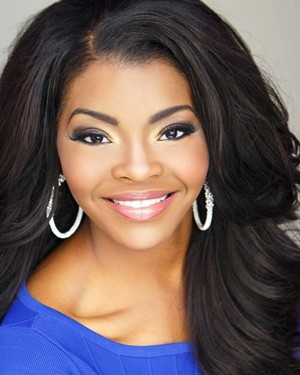 Jasmine certainly inspires us, and we had the great pleasure of speaking with Miss Mississippi during her busy week of preliminary competition in Atlantic City. The kind, driven 22-year-old shares some fun and interesting facts about herself with us:

· Jasmine is the youngest of five! She has three older sisters and a brother.

· Jasmine has been involved in pageants since she was 13-years-old! She even competed in the Miss America's Outstanding Teen pageant in 2007

· Jasmine's older sister competed in Miss Mississippi pageants! "She really inspired me to do the same thing. It changed her life - her communication and people skills are amazing, and she understands the importance of community service."

· At age 16, Jasmine auditioned for American Idol in Jacksonville, FL, and became a finalist on the show! "I was so excited and thankful for the experience. I spent the next year and a half pursuing my music career in Nashville." She sang anywhere she could, including Mary Kay seminars!

· She has graced the Miss America stage once before. Jasmine sang the National Anthem on the final night of competition as a teen. Jasmine says, "It was such an incredible moment on the stage. I am so thankful and incredibly blessed to be here again!"

· Jasmine has a passion for teaching young girls to embrace their age. With her platform, "13 going on 30", she has the opportunity to mentor young girls and encourage them to enjoy their childhood, not rush growing up. She enjoys inspiring them to become the women they want to be.

· Jasmine has partnered with 10 ambassadors in different states around the country. Just like Jasmine, these incredible young women spend their time mentoring little girls.

· Jasmine loves being from Mississippi. "The support from my fellow Mississippians, family and friends has been incredible. Everyone is backing me 100%...I hope I make everyone proud!"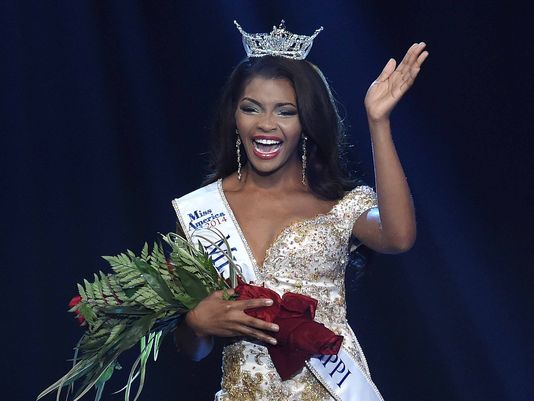 YOU
can vote now to help Jasmine be chosen as America's Choice! Click
here
to watch a quick video about Jasmine and vote for her to secure a coveted spot in the Top 16 on Sunday evening.
Miss America will be crowned LIVE this Sunday, September 14th, at 7:00pm on ABC! Tune in and cheer for Jasmine! She would certainly be a perfect choice for Miss America 2015.