Whether you prefer ringing a cowbell in the historic Davis Wade Stadium or sipping a toddy in the Grove, it is a great time to be a football fan in Mississippi. With seven weeks down and seven to go in the regular season, Ole Miss and Mississippi State are dominating the polls. So who is it going to be…the Bulldogs or the Rebels?
Both teams have been in the national spotlight, being featured by ESPN's College GameDay over back-to-back weeks. Ole Miss and State were also featured on the cover of Sports Illustrated Magazine, with State gracing a second cover the following week. All eyes are on Mississippi.

It couldn't be a better time to celebrate the 100th year anniversary of Davis Wade Stadium at Scott Field. As Dennis Dodd of CBSSports.com said after the Auburn game last weekend, "Davis Wade Stadium is the loudest stadium in the country…my ears are still ringing from Saturday." Bulldog fans are enthusiastically cheering on their talented team during an incredible season.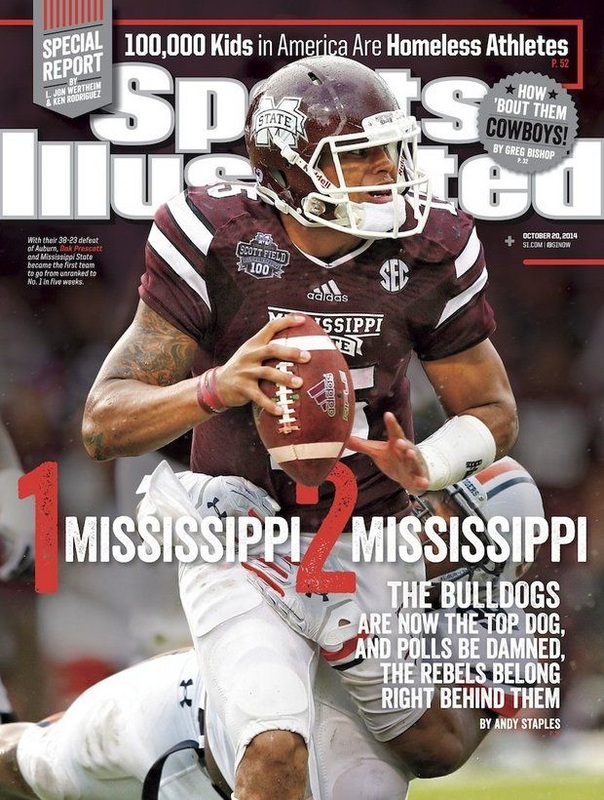 Dak Prescott has emerged not only as the leader of his team, but also as a role model. Prescott's beloved mother passed away less than a year ago from cancer. With football as his refuge, Prescott attributes his teammates with lifting him out a difficult time. The impressive player is a leading contender for the Heisman Trophy, and continues to astonish fans every Saturday. Brady Quinn of
foxsports.com
says, "Prescott is playing like the best player in college football. He is the driving force of the Mississippi State offense and carrying his undefeated team…it appears Dak is now the favorite for the Heisman."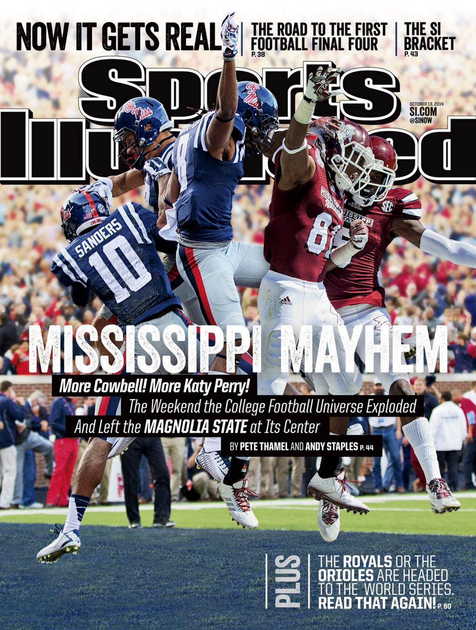 The Rebels are equally remarkable. "Ole Miss might have had the most impressive win of Week 7 by going to College Station and dominating the Aggies…Ole Miss' defense is ridiculously good. I would not be surprised if the Rebels move up to my No. 1 seed soon," boasts Stewart Mandel of
foxsports.com
.
Bo Wallace, a quality quarterback, now has a quality team surrounding him, thanks to great recruiting by Coach Freeze. ESPN.com has called Wallace the "most accurate passer" in college football.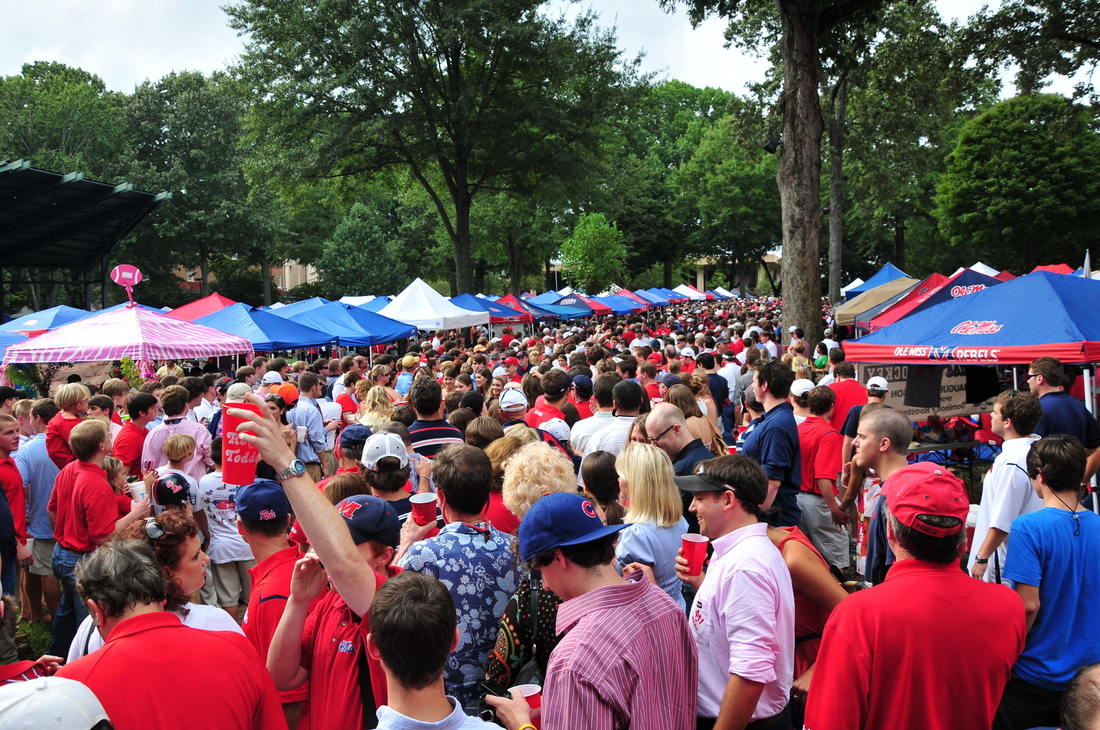 Ole Miss and State could remain two of the top teams in the country. Regardless of what happens between now and November 29th, this is set to be the most anticipated Egg Bowl in history. The rivalry is the tenth longest uninterrupted in the United States, with the two teams going head-to-head since 1901. This year's Egg Bowl carries playoff and SEC Championship implications. All eyes will also be on Prescott as a potential Heisman Trophy winner. Mississippi is experiencing an unprecedented year of success with college football, and we are proud to celebrate and cheer for these two great teams representing the Magnolia State.
{Blog by Mitchell Walters}