I was recently perusing the floral section of a Whole Foods in Birmingham, AL, and became enthralled with the beauty of a delicate, vibrantly colored flower crown. I noticed that the piece was handmade in Dennis, MS, at the Happy Trails Flower Farm. With my curiosity brewing, I reached out to the Farm's delightful owner, Tanis Clifton, to learn more about her business and of course, those exquisite flowers.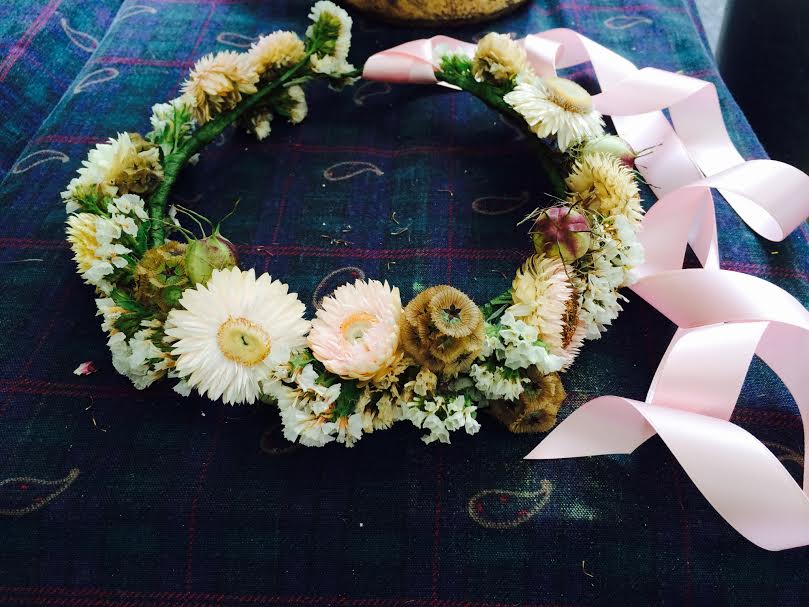 With just four years in the commercial flower business, Happy Trails Flower Farm is quickly becoming known for their gorgeous, organically grown flowers. Tanis laughs, "Our Business just kind of evolved. I've always gardened…my parents always gardened…it's in the blood, I guess! We had an opportunity to get a large greenhouse and we started thinking, 'what in the world are we going to do with this?'"

Tanis and her husband, Rick, traveled to a workshop in Crystal Springs, featuring lectures on vegetable, fruit, and flower production. During the flower production talk, Rick briefly stepped out to his truck. Upon returning, he was greeted by an enthusiastic Tanis who declared, "I know what we are doing – flowers!"

Tanis and Rick began cleverly growing lilies in December, knowing they would be in full bloom just in time for mother's day. The demand for their flowers grew, so Tanis and Rick added more flowers to their list and expanded their business. They currently sell to several florists in the Tupelo area, as well as Whole Foods in Birmingham. They even sell at the Pepper Place Farmer's Market in Birmingham on the weekends.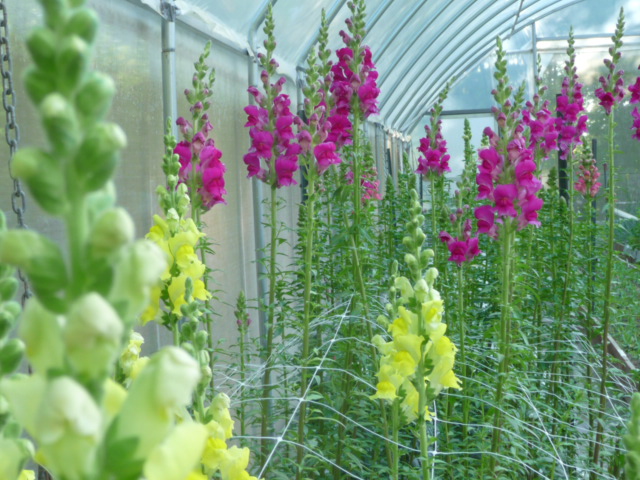 As for those gorgeous crowns that caught my eye? Tanis recently read an article about a woman in New York City who was making similar crowns. "I decided to try it for fun one morning at Pepper Place in Birmingham. I placed one on my head, and several young people said, 'you should sell those!' We were so inspired and business for the crowns began growing!"

Tanis grows Straw flowers that already have a dry texture and rich colors. She calls them the "everlasting flower" because they always remain fresh and bright. She happily admits the crowns continue to be a hit. "Mostly young girls comment on the crowns. Their eyes immediately light up! We always let them try one on, and they feel like a little girl again. It is so much fun and such a feel-good thing for them!"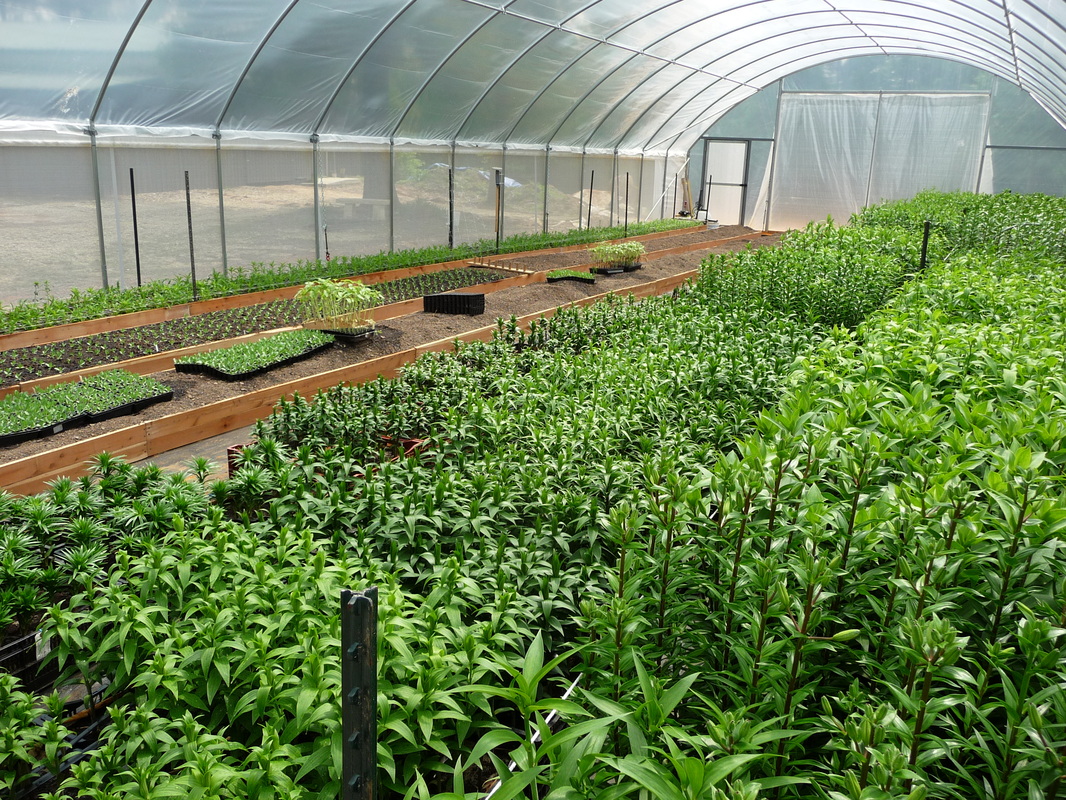 Though she admits that owning a small local business has it challenges (over 80% of the flowers in the USA are imported from foreign countries), she and Rick believe their business is very rewarding. Tanis has become the regional director of the southeast region for the Association of Specialty Cut Flower Growers, a wonderful networking organization for local flower businesses.

Tanis's positivity is infectious, and her flowers simply dazzling. Check out the Happy Trails Flower Farm's Facebook page
here
, or view their website
here
.
{Blog by Mitchell Walters}
{All photos courtesy of Happy Trails Flower Farm}