In lieu of a quick lunch at your desk or a last-minute dinner at home this week, we encourage you to treat yourself with a meal from a local restaurant! From September 28th through October 11th, the Jackson area's finest eateries will be serving tasty and creative dishes for
Jackson Restaurant Weeks
! Presented by
EatJxn
, this wonderful event not only supports 62 restaurants across the metro area, but it also awards an impressive $10,000 to a local charity.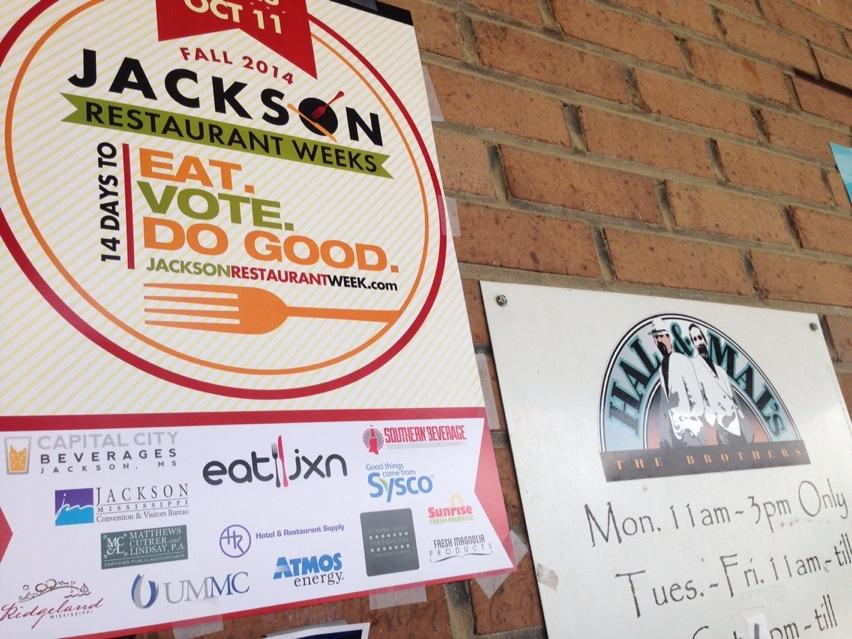 Each restaurant participating in Restaurant Weeks has a ballot listing 10 charities, as well as a ballot box. With each order off of a Jackson Restaurant Weeks menu, you have the chance to vote for your favorite charity. On October 22nd, the charity with the most votes will be awarded the $10,000 Charity Check!
Andy Chapman, owner and publisher of EatJxn, says this is the best time of year to dine out. Fall is typically a slow time of year for restaurant owners. Football fans travel on weekends to cheer on their favorite teams, hunting season begins, and the excitement of the State Fair takes over downtown Jackson. As a result, local restaurants suffer.
Andy says, "We started Restaurant Weeks four years ago, and it made a huge difference for local businesses! Just visit your favorite spot and get whatever you want – and vote! Go to Cups and grab an awesome $4 drink and vote, or buy a delicious mean at Ely's and vote. Wherever you dine, it supports our local restaurants AND a local charity."
And just where does the $10,000 come from? This year, EatJxn has an amazing raffle, and all of the proceeds benefit the Charity Check winner. Andy laughs, "It is the coolest raffle in the area! We are giving away a Kamado Joe Classic Grill, Kamado Joe Blow Lighter, charcoal, grilling tools, and more. Then a chef will show up, teach a grilling class, and throw a party in your backyard for you and your friends!" Raffle tickets are only $20, and can be
purchased here
!
Thank you, EatJxn, for championing local restaurants and charities! We hope you all purchase a raffle ticket, vote for your favorite charity, and enjoy delicious meals with friends and family during Jackson Restaurant Weeks!
{Blog by Mitchell Walters}