This Friday evening, as a hush grows over the dark grounds of
Rosalie Mansion
, a stately antebellum home overlooking the Mississippi River, children and their parents will anxiously await the kick-off of
The Great Mississippi River Balloon Race
. Suddenly, a loud voice will shout, "1…2…3…GLOW!" while 30-40 hot air balloons hit their burners simultaneously. The soft glow of colorful balloons will beautifully light the skies over Natchez.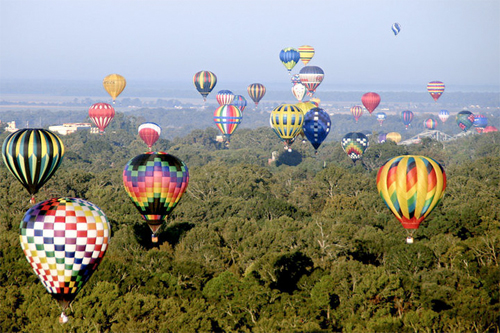 Held in downtown Natchez, the 29th annual Balloon Race is a wonderful, family-friendly event to enjoy all weekend. From sunrise flights to fireworks and live music, the festival is filled with three magical days you will not want to miss. Here are a few highlights:
Friday, October 17th
As you head to work in the morning in Natchez, be sure to look up! The sky will be painted with hot air balloons, taking flight with local media stations and reporters. At 7:00pm, Rosalie Mansion opens its gates, and will be a particularly wonderful evening for children. After the spectacular balloon glow, brilliant fireworks will erupt over the Great Mississippi. Once the show is complete, Ben Lewis & Co. will hit the stage while families dance the night away.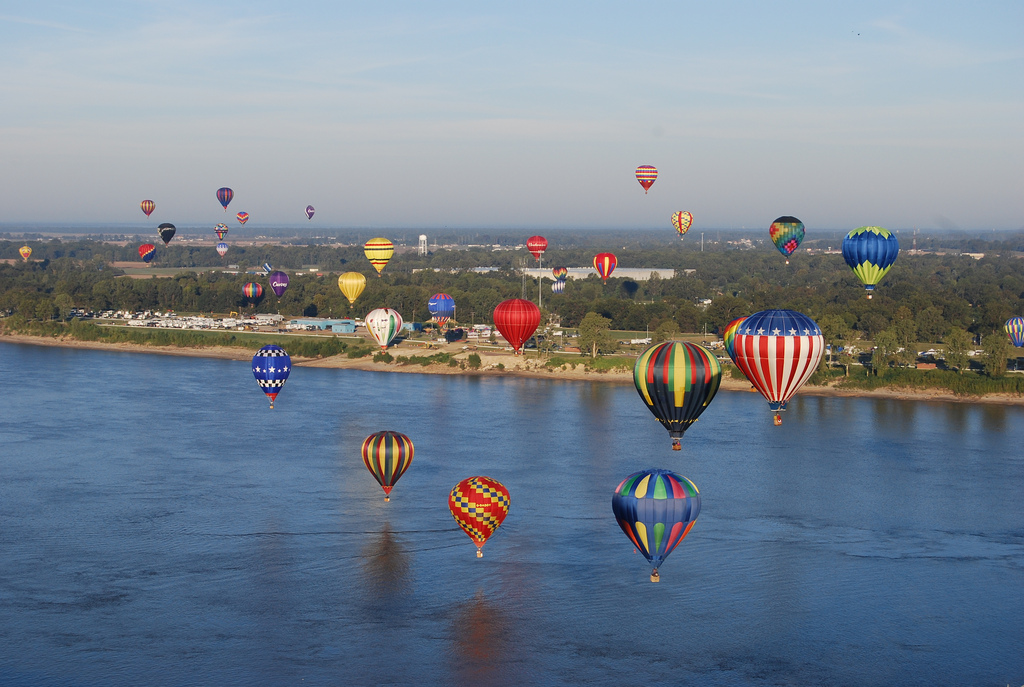 Saturday, October 18th
Another early balloon flight begins at 7:30am. You can be anywhere in the city and have an excellent view of the floating colors in the sky. Throughout the afternoon on the grounds of Rosalie, bands will play every few hours, and the balloons actually fly right over the festival around 4:30pm. Rachel Price Lott, who serves on the Publicity Committee of the Race, says, "Flock to the festival sight in the afternoon, because you are guaranteed to see a balloon! They are everywhere – it is almost surreal. Then Irma Thomas, The Revivalists and Soul Asylum will treat the crowds to fantastic music."

Sunday, October 19th
The last competitive flight soars over Natchez early in the morning. The gates of Rosalie open at noon, and country acts will perform throughout the day, including hits by Hannah Belle and Josh Thompson.


Over the weekend, a children's carnival will be open adjacent to the balloon races, as well as an impressive assortment of local cuisine. Rachel says, "Every type of regional food you could absolutely imagine is served. All of the food is amazing! Of course, we have your basic cotton candy and funnel cakes, but the rest of the restaurants serve ridiculously good food." Also, for those who prefer to stay glued to the football games all weekend, there is a Sports Bar Tent complete with flat screen TVs, showing college football on Saturday, and the Saints game on Sunday!

Rachel says, "The Balloon Race is such a fun time. We try to think of everything and make it a great event for all ages. We are praying for beautiful weather and hoping for a wonderful, memorable weekend!"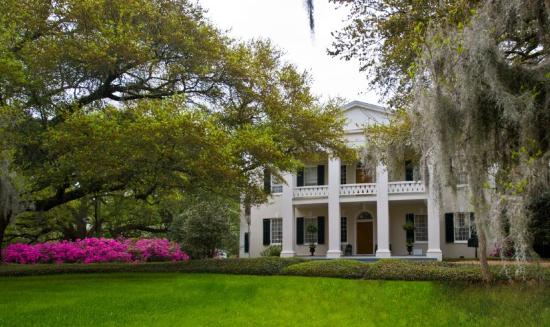 If you are looking for a lovely room in Natchez, we recommend the luxurious Monmouth Historic Inn and Gardens. But hurry, only a few rooms are still available this weekend! Even if you are not staying overnight, you can dine in Restaurant 1818, where guests are treated to a feast of delicious fare, beneath glittering chandeliers and wall sconces, created by the Waterford Crystal artisans in Ireland. Restaurant 1818 boasts a talented new chef, who will be featuring amazing dishes with everything from fresh Gulf fish to delectable vegetarian plates. We hope you enjoy this unique Antebellum dining experience. For more information on Monmouth Historic Inn, please visit their website here.
{Blog by Mitchell Walters}