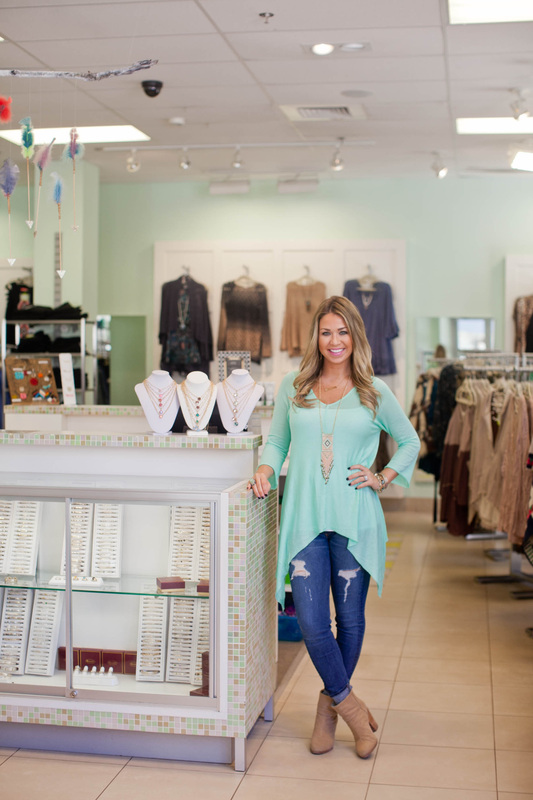 "My dream was always to open a clothing store. I have literally known for as long as I can remember. I kept a binder of all my ideas and included brands, layouts, drawings, quotes, names, styles and more. When it was announced that Dogwood Promenade in Flowood was being built, I knew it was my chance to sign a lease and begin!"

Whitney Giordano Foster has always had an innate sense of style, and yearned to pour her talents and passion into a beautiful clothing store. Ten years ago, Whitney was busy majoring in Fashion and Merchandising and minoring in Marketing at the University of Southern Mississippi. As a senior in college, Whitney fulfilled her dream and opened a lovely boutique,
Material Girls
. The gorgeous, driven student studied during the week and spent her weekends traveling back and forth between Hattiesburg and Flowood. Whitney reflects, [the store] "was in my home town and a big deal for us at the time!" She worked hard to ensure Material Girls would be a great success.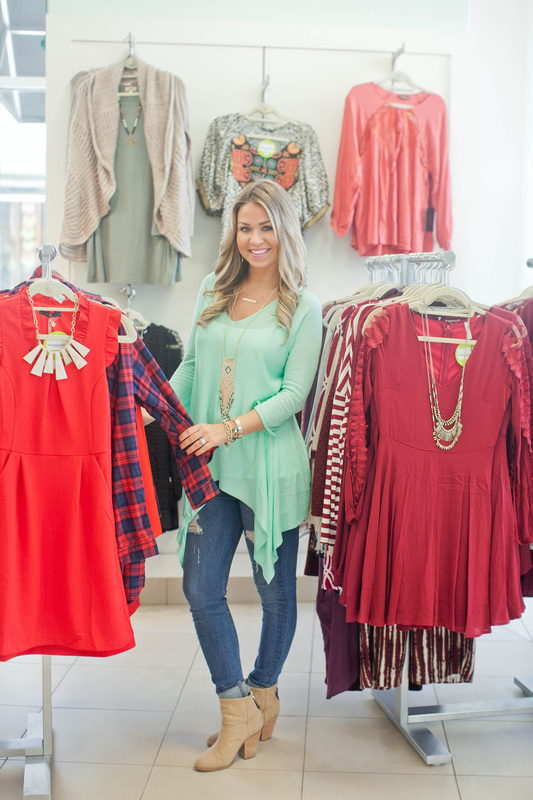 As Material Girls celebrates its anniversary this month, Whitney says with awe, "Now ten years later and still growing, I have opened in Ridgeland at Renaissance Mall in 2006, Oxford on the square in 2008, and Hattiesburg in Turtle Creek Crossing in 2010." Their online store,
shopmaterialgirls.com
, is also thriving and ships daily throughout the country.
Naturally, Whitney is not only business savvy, but also enviably fashionable. She adores Kendra Scott, Victoria Lynn, 7 for All Mankind Jeans, Casual Friday graphic tees and her go-to Kimonos! With our crisp fall weather and the anticipation of the holiday season, we asked Whitney to share her five tips for dressing sharply this fall: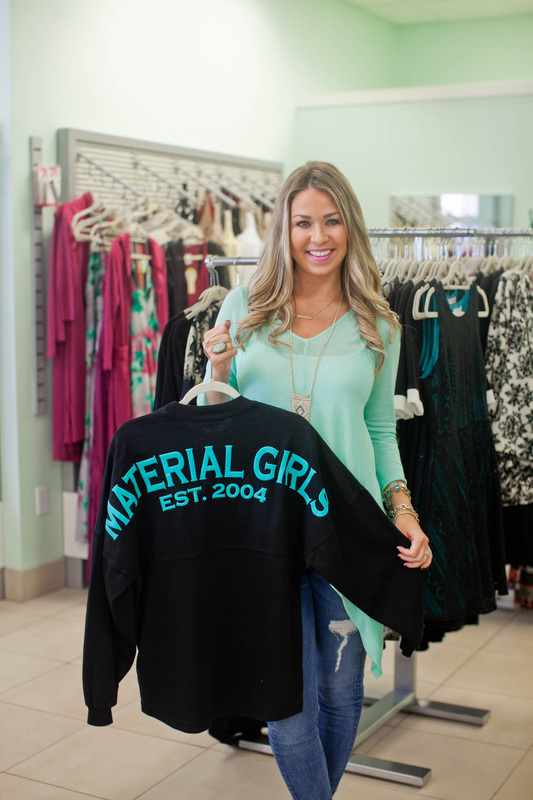 1) Layering – "This is the biggest thing I can say is important for fall. We live in the south and it is hot the majority of the time! So, it is key to layer your looks. Start with a fun tank that can be worn year-round and pair it with a long kimono or sweater cardigan. A few of the hottest things for the season incorporate the layered look! Such as…"
2) Vests – "Another great example of layering! Vests are huge this season. Wear them with everything. Styles are varying from puffy vests to stripes, fur and more."
3) Fur – "Fur is also huge…Girls are wearing it over everything! We are getting so many fur vests in all shades. The more over sized, the better!

4) Plaid – "This is a popular trend for fall, whether you are wearing a boyfriend-style plaid shirt or mixing plaids."
5) Leather – "Skirts, shorts, pants! Leather accents on top are fabulous as well!"
Thank you, Whitney, for these fantastic trends we can all incorporate into our wardrobes!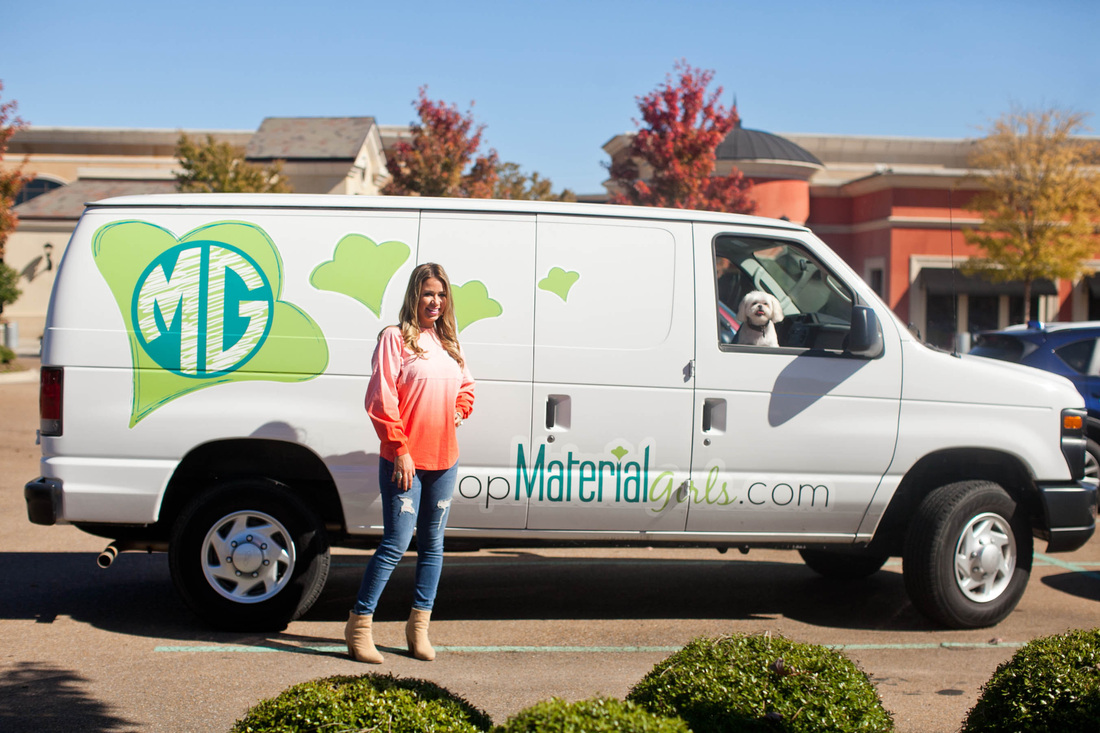 Material Girls' 10th Anniversary Party!

Material Girls will be celebrating their tenth anniversary with an incredible soiree on Thursday, November 13th, from 4:00-7:00pm at their Renaissance location! And you are invited! Whitney says, "There will be discounts, swag bags full of free goodies and local coupons, a dessert bar and a band featuring Holley Peel!" Beautiful clothing will be discounted throughout the store all evening, not only at Material Girls in Renaissance, but at the other three locations as well. One lucky shopper will also win a store discount for an entire year!
As fashion designer Jason Wu says, "I think clothing is transformative. When you put something really beautiful on, you feel something." Happy Birthday, Material Girls! And thank you, Whitney, for dressing Mississippians so beautifully for the past ten years.