If you are craving a romantic escape this winter, look no further. With 26 acres of lush gardens, an exceptionally hospitable staff, an award winning restaurant, and 30 luxurious rooms inside a 19th century Antebellum mansion and surrounding buildings,
Monmouth Historic Inn
is the
perfect
getaway during the Christmas season. As owner Nancy Reuther says, "You can't help but fall in love with Monmouth."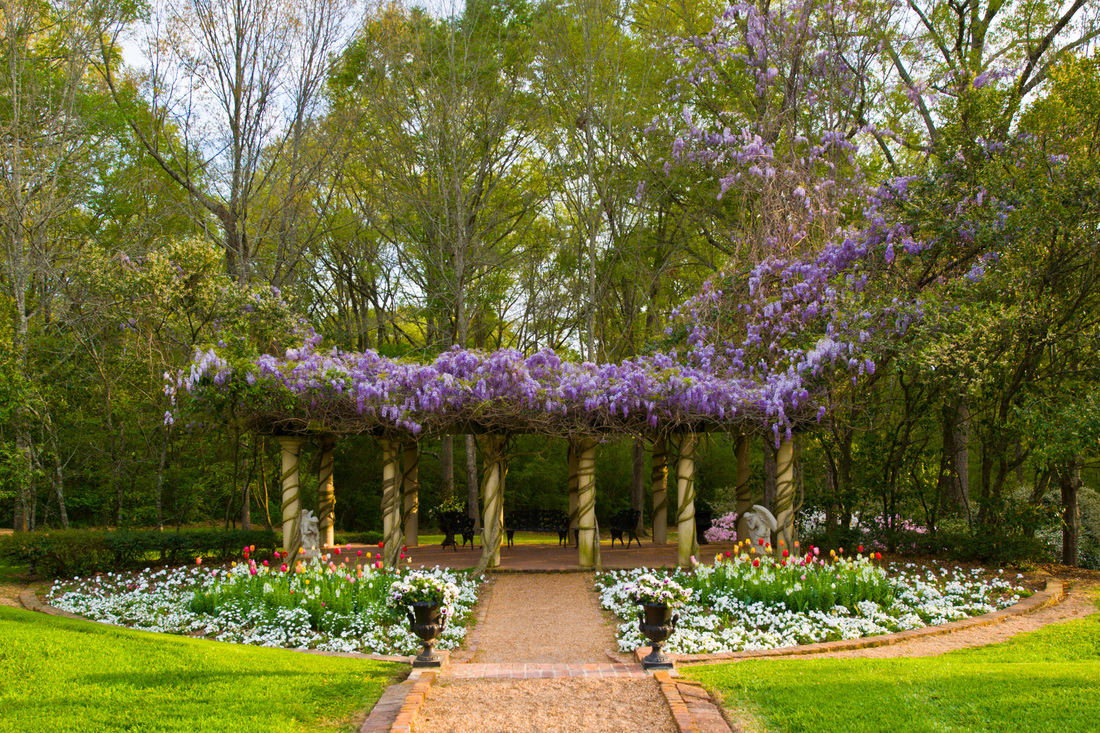 Monmouth is simply magical during the holidays. The mansion is draped with wreaths, garland and red bows, and a lovely Christmas tree adorns the grand piano as you enter the Main House. "Twinkling lights add that final touch to truly make one feel like you've just stepped into a Winter Wonderland," says Carrie Golden Lambert, Marketing and Sales Director at Monmouth.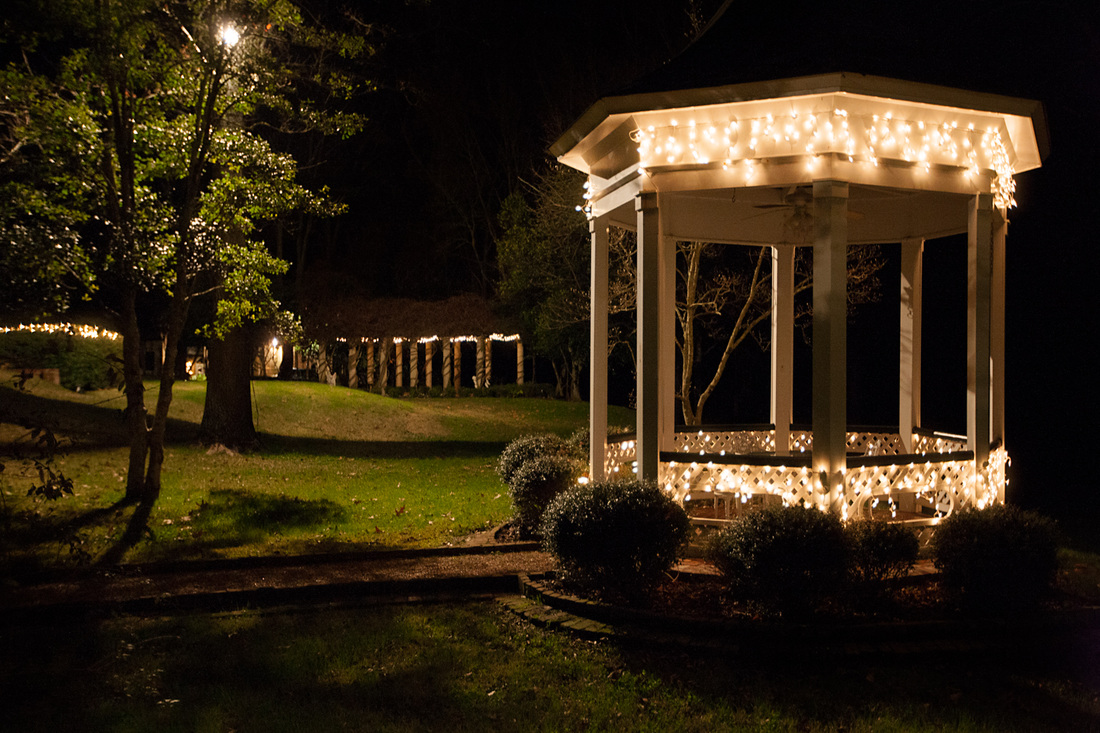 The National Historic Landmark was originally built in 1818. John Hankinson, a postmaster from Monmouth County, New Jersey, came to Natchez and built his stately home. Hankinson died in 1826, and John Anthony Quitman bought Monmouth for his lovely bride, Eliza. Quitman served as a U.S. Senator and as the Mississippi Governor twice, and his politically influential family remained at Monmouth for almost a century.
Unfortunately, the grandeur of the mansion began steadily declining in the 20th century, and just years ago the dilapidated home fell sadly into bankruptcy.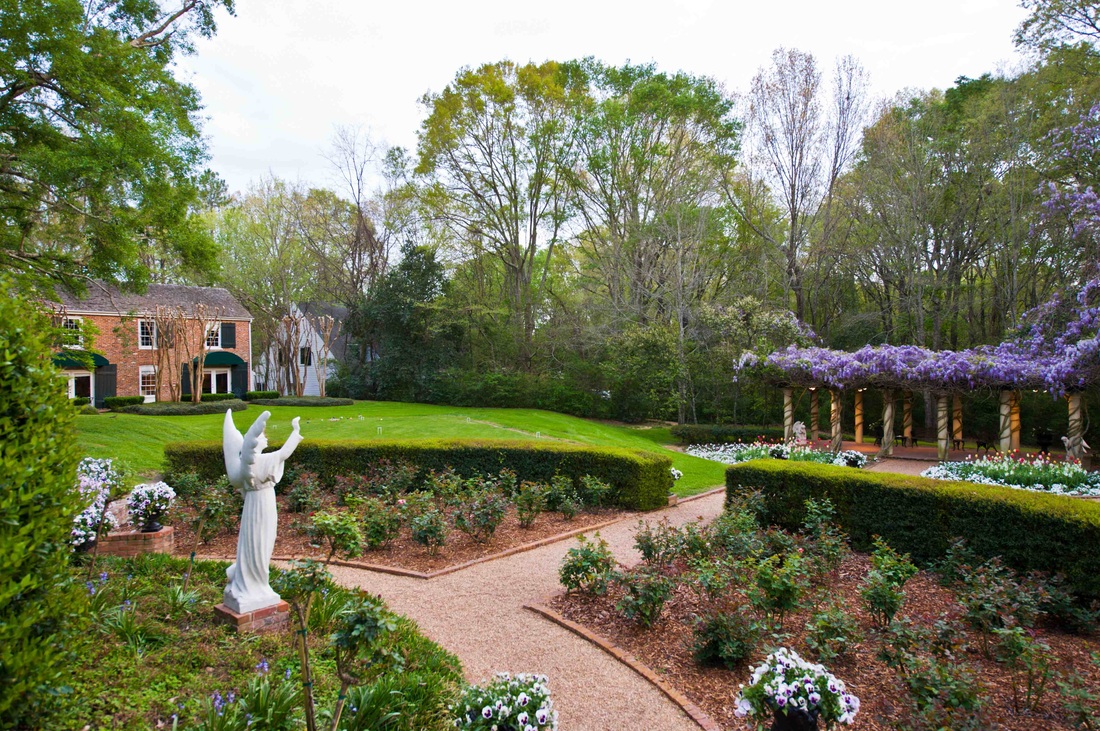 Thankfully, in March of 2012, Nancy and Warren Reuther purchased Monmouth Historic Inn. With extensive experience in the Hotel and Tourism Industry, the New Orleans couple began returning this treasured landmark to its former glory.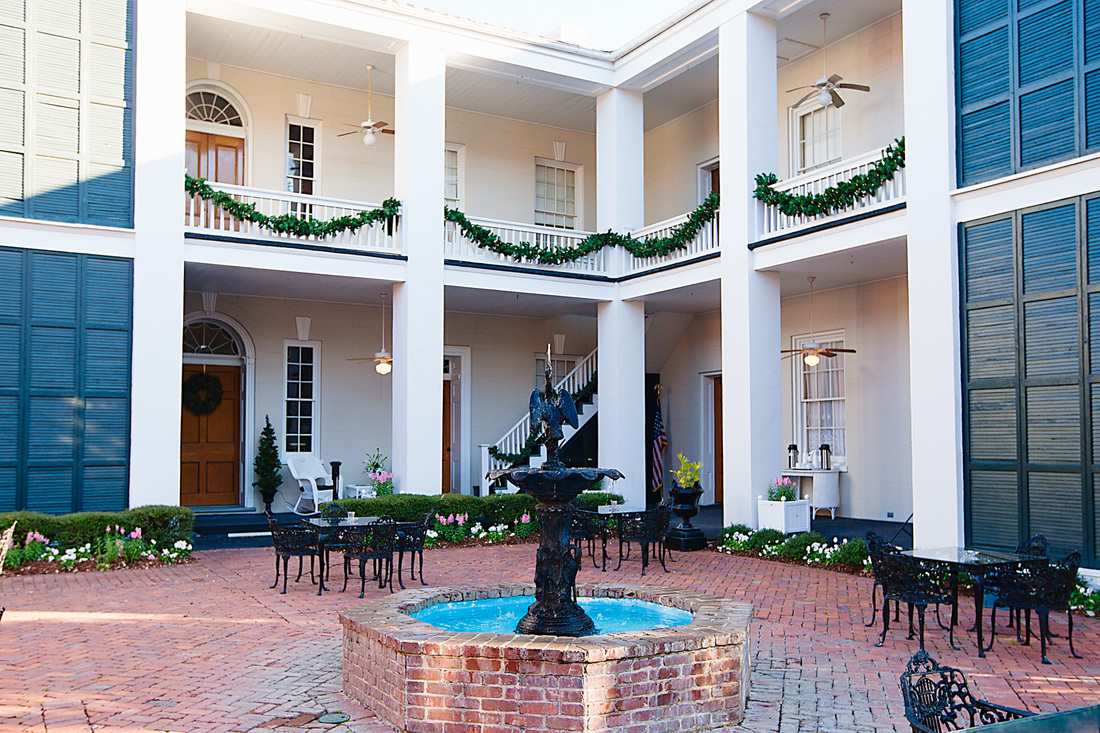 Nestled in the heart of Natchez, Monmouth invites guests to come and enjoy a relaxing getaway. Most of the rooms have a cozy fireplace, perfect for curling up with a good book or a glass of wine. Guests can also unwind in the gardens, stroll along the pebbled paths that meander throughout the property, fish in the pond, play croquet, or simply enjoy watching the local deer graze and colorful birds flutter among the gardens.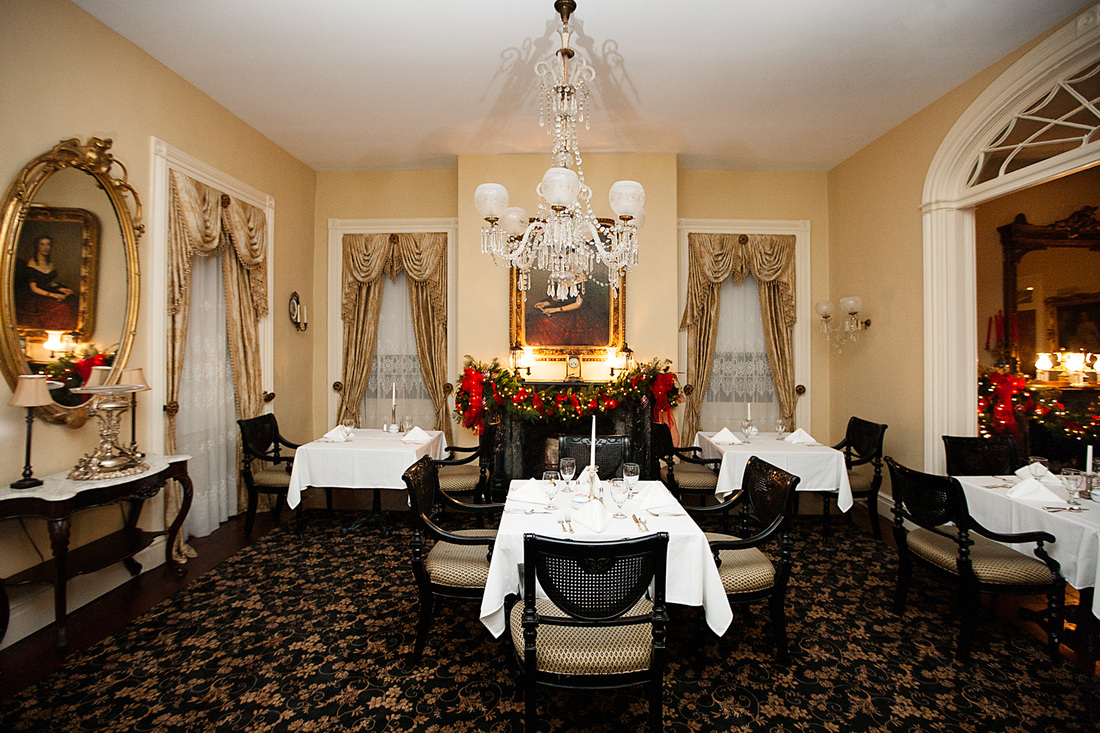 Monmouth's
Restaurant 1818
is "fine dining at its best," says Carrie. "It is the only Antebellum home which serves inside the actual mansion in Natchez." Restaurant 1818 will be serving a special menu on both Christmas Night and New Year's Eve, and each evening will surely be a treasured experience to remember.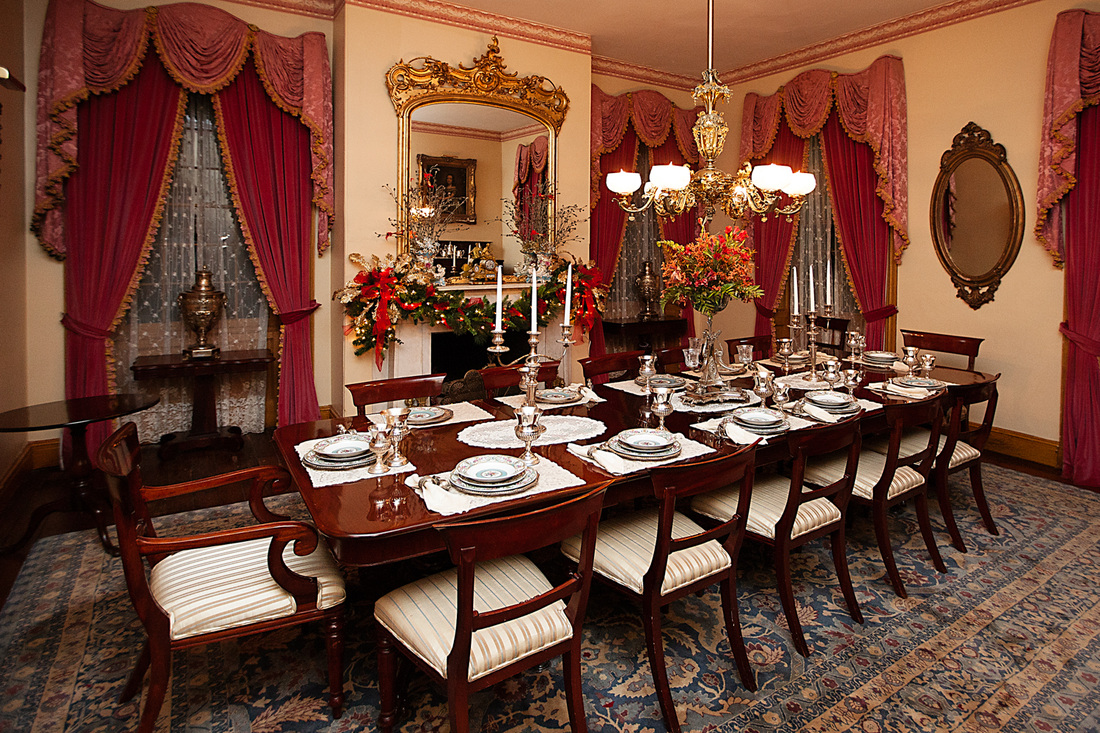 Nancy spends much of her time at Monmouth, and has enjoyed getting to know guests of the mansion. "I recently met a couple who has been coming to Monmouth every year for their anniversary. This year was their 19th! We find that over and over. We have quite a few couples who love Monmouth and return each year."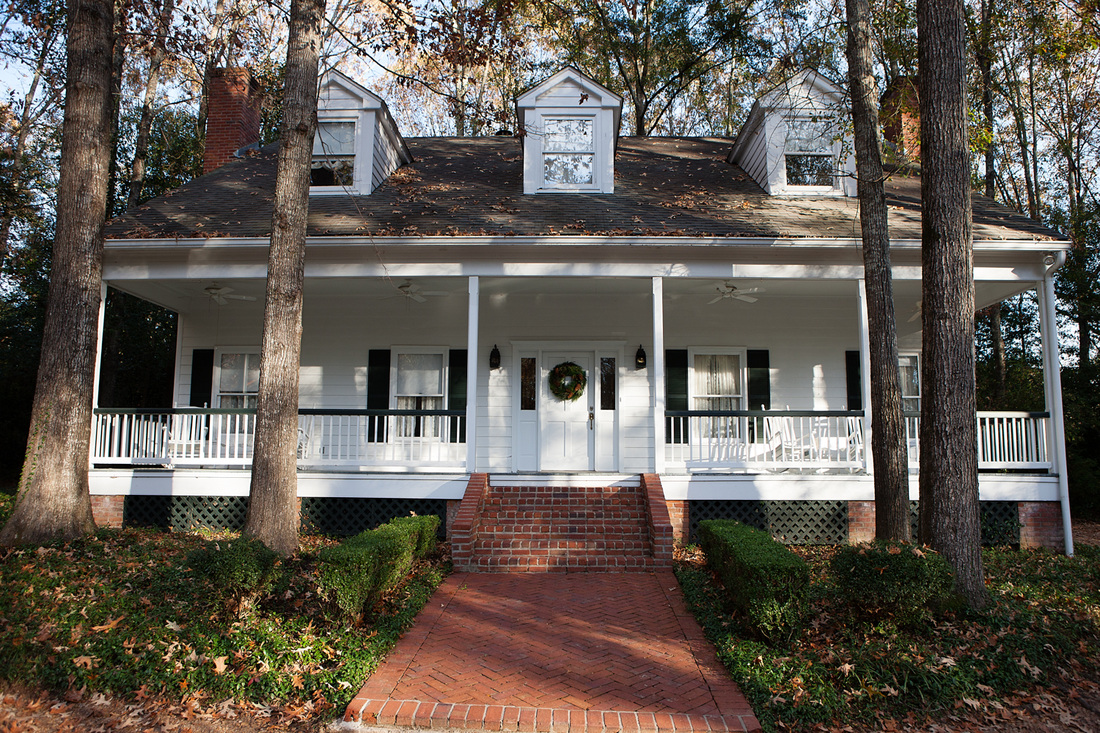 Monmouth Historic Inn is having a wonderful Winter Special on rooms, running from December through February (with the exception of Valentine's Day weekend). Reserve a room or suite during the week and receive 20% off, or reserve a room or suite and get 20% off the weekend rate!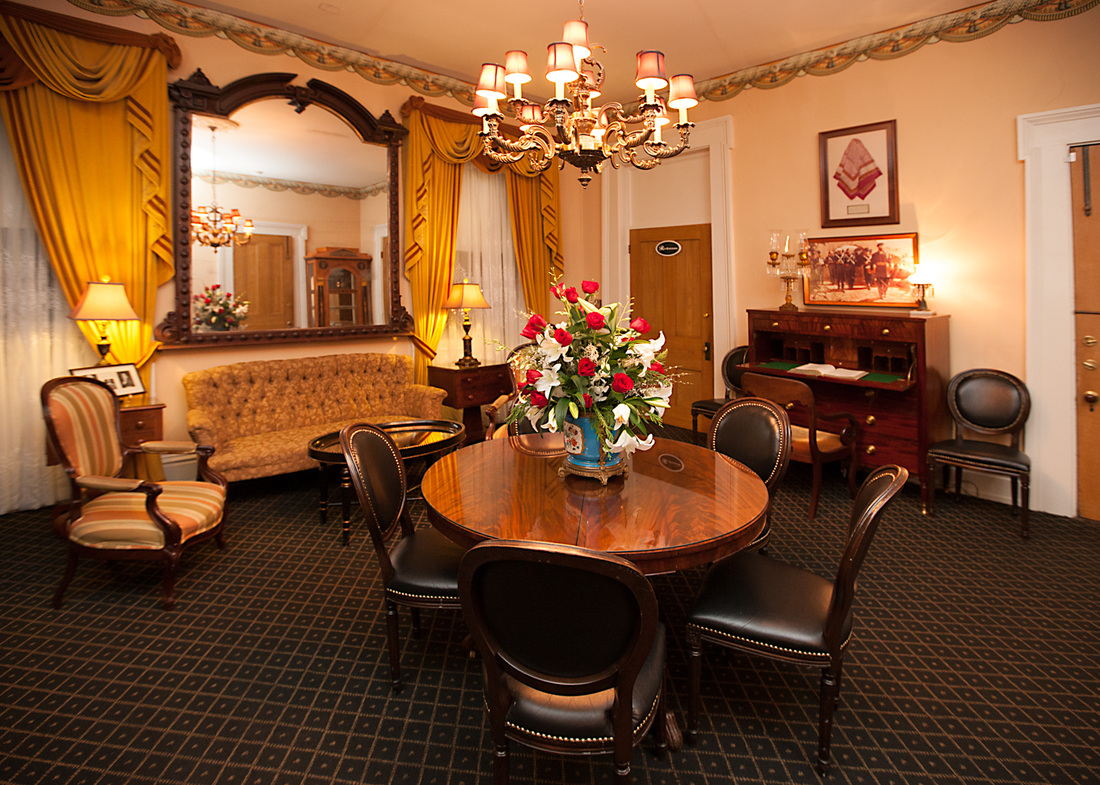 Imagine relaxing in a beautiful mansion decorated for Christmas, antique shopping in Natchez, and admiring the magnificent lights twinkling throughout downtown and the bluff. We cannot think of a better way to spend the holidays!
For more information on Monmouth Historic Inn, please visit their website
here
.