With spring nearly upon us, wedding season is just around the corner. For the gentleman attending an event, you might be pondering a frequently asked question: which suit or tuxedo is appropriate for which occasion?
We turned to Doug Douglass, owner of
Tuxes Too
in Banner Hall, for his expert advice on dressing this spring and summer. Doug says, "There are many different options for brides and grooms to choose from in 2015 for their formal wear needs." Here are Doug's excellent and easy tips:
~ "We are seeing a lot of grey for early and late afternoon weddings. There are a couple of different styles to choose from that we carry in stock, including a heather grey and steel grey. Both jackets are a modern fit, which is very much in style these days."
~ "Of course black will always be a mainstay for late afternoon and evening weddings. One of the more popular styles we carry in stock is the Michael Kors' Desire. It is also a modern fit jacket and pant, and comes in super 130 wool, which is a great lightweight option for summer weddings in Mississippi."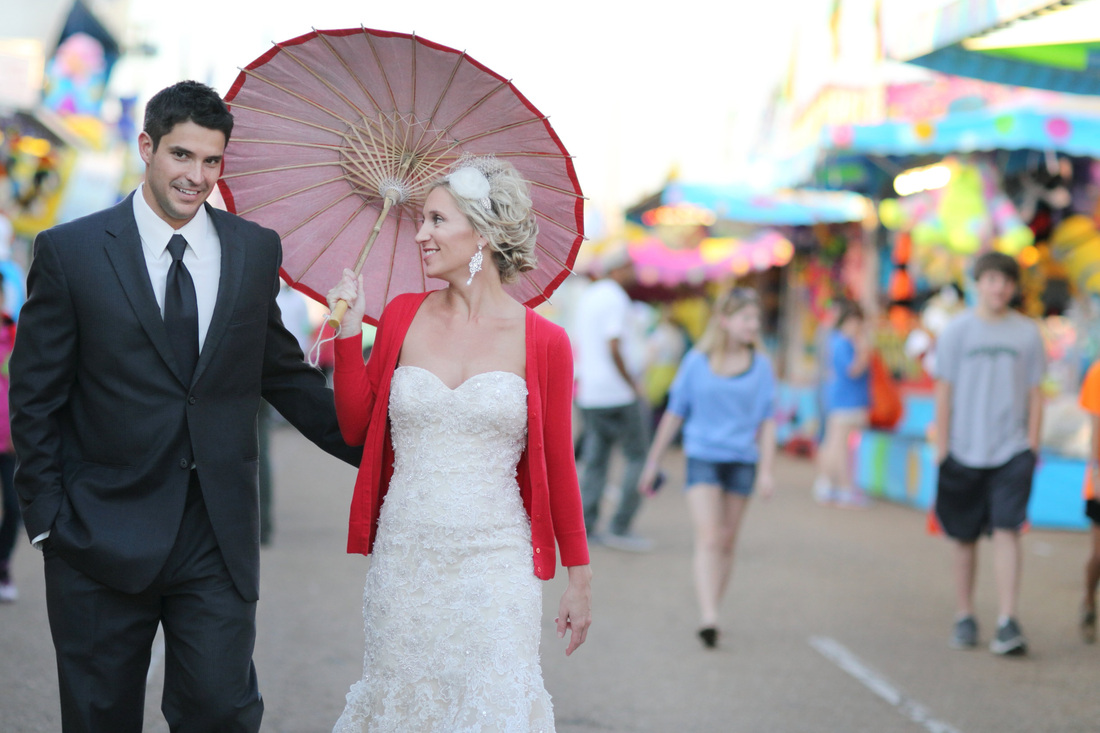 ~ "If you have a formal wedding in the South at 6pm or after, then a perfect choice is the traditional black tail with a pique shirt, vest, and tie. This has long been an etiquette must and never goes out of style."
~ "While these styles account for most weddings year-round, there are also some seasonal styles that look great. A chocolate tuxedo is popular in the fall and the ivory dinner jacket always looks stylish."
Thank you, Doug, for these wonderful hints on dressing the gentlemen in your life! Stop by
Tuxes Too
in Banner Hall, and their friendly and helpful staff will be happy to assist you with all your formal wear decisions. Doug adds, "We have everything in stock and will be happy to let you try on the style that's perfect for you!" To visit the Tuxes Too website, please click
here
!
We also want to thank
Adam + Alli Photography
for the handsome photos of the gentleman in tails, and
Chao Photography
for the magical photos at the Mississippi State Fair.
{Blog by Mitchell Walters}