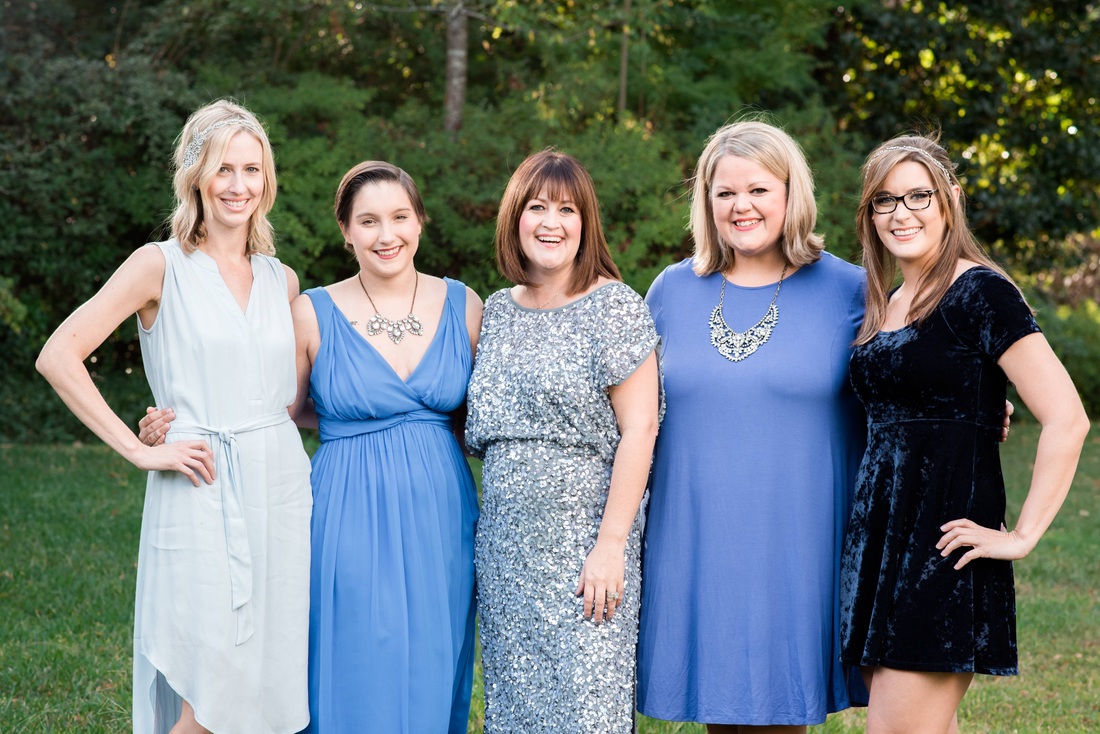 The
Inspiration Mississippi
team wishes you a magical and very merry Christmas today! This wonderful holiday is filled with meaningful traditions and moments, and we are thrilled to share our favorite Christmas traditions with you today!
"One of my favorite Christmas traditions is Christmas Eve church service. My church, Bellwether, does a candlelight service with all the wonderful and magical Christmas songs. From the lighting to the decor to the music to the Holy Spirit - it's a truly magical night. When we leave you can truly feel the meaning of Christmas and all the blessings that come with the true reason for the season, Jesus. Then, of course, Christmas brunch at my parents with monkey bread and mimosas - there is more but those are my 2 favorite things on the menu! I wish you and your family all the glory and magic of this holiday season and you have a chance to celebrate CHRIST in Christmas. Blessings Y'all!"
Kendall Poole Ellis, Founder & Publisher
"On Christmas Eve we always go to my husband's family gathering. We go to a candlelight service at Strong Hope Baptist Church and then all gather at his aunt's house. The next morning we always wake up at our house for Christmas. Growing up, my sister and I always made the breakfast casserole for Christmas breakfast. We have continued this tradition with a brunch at her house Christmas Day. My husband and I actually came home early from our honeymoon to surprise the family at the brunch! Whenever our families are together there are plenty of games, meals and laughter."
Emily Ferguson, Creative Director
"I have always loved attending Christmas Eve service. When I was a child, I sat between my parents and carefully held a tiny candle. The flame was passed from one person to the next, as the lights in the church went dark. 'Silent Night' was sung a cappella by the entire congregation, and the sanctuary brilliantly glowed with the flicker of hundreds of candles. It was breathtaking and completely magical. My husband and I continue taking our children to church on Christmas Eve, and I hope they feel the love, joy and miracle of Christmas each and every year."
Mitchell Walters, Editorial Director


"Christmas Eve is always a special time with my family because we all go to church at midnight. Prior to midnight mass, we go to the same Christmas Eve party we've been attending since I was a little kid. It's always a special day for me because I not only get to spend it with my family, but also I get to celebrate with great friends. On Christmas day, we open presents and then eat lunch with my mother's side of the family! Christmas is always a special time!"
Caitlyn Sullivan, Social Media Director
"My mom, dad, brother and I make cookies every year. We make sugar cookie dough, cut it into shapes, mix up icing to make it Christmas colors, and then ice the cookies. We make them pretty with sprinkles and sugar, then take them to our grandparents' house. Of course, we also leave some out with eggnog every Christmas eve for Santa!"
Alexis Davis, Events Director
A special thank you to
Adam + Alli Photography
for the lovely team photograph! Merry Christmas to you and your family!
{Blog by Mitchell Walters}