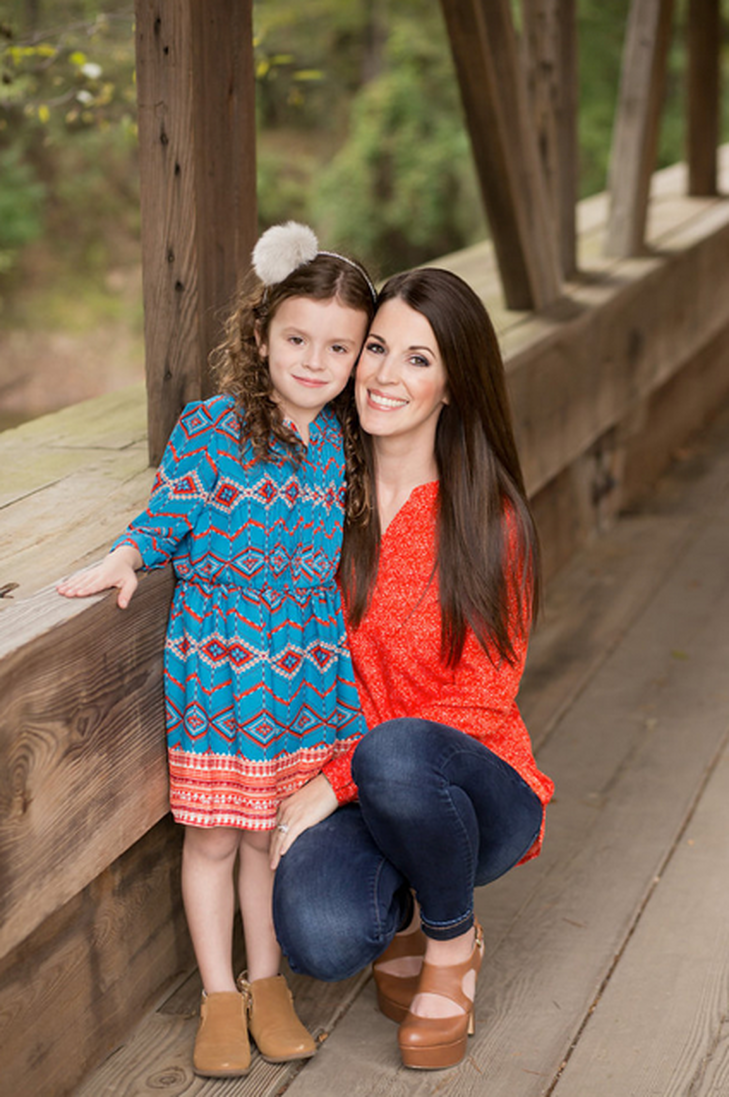 Red Bird Paper
, a fine art paper boutique in Hattiesburg, Mississippi, is making quite a splash with their original, gorgeous designs. From gift tags, stationary and notepads to pillows, apparel and mugs, Red Bird Paper's products are garnering well-deserved attention around the state and beyond!
Joanna Keith, owner of Red Bird Paper, grew up in Jackson and attended Jackson Academy for school. She smiles, "Growing up I remember asking for art sets and anything crafty for birthdays and holidays. As a child I would make menus for my family to use at dinner, and I even still have a few construction paper books that are laminated that I wrote and illustrated. In high school I was in AP art classes and I always helped with props for the school's plays." Joanna is wildly talented and creative, and we had the pleasure of speaking with her about Red Bird Paper and her lovely designs:
What inspired you to open Red Bird Paper?
"I went to Mississippi State University and I majored in Art with an emphasis in Graphic Design. While in college, I got commissioned several years in a row by the University's Foundation to design and paint artwork for their annual Christmas cards. For these projects I was given creative freedom and during this time was when I began to explore and develop my watercolor style. After I graduated college in 2006 I went to work for the Creative Services Department of the University of Southern Mississippi. In my spare time I was asked by family and friends to design and illustrate invitations, so in 2007 I started my business, Unink Design. In 2008, I was again commissioned by the MSU Foundation to create eight watercolor landmark images for their 2008 Annual Report, and this was really when I began to develop a passion for watercoloring. I started to incorporate watercolor art into my design business and from there it slowly evolved into what it is today. In early 2015, I changed my business name to Red Bird Paper. I had wanted to change it for several years for many reasons - Unink was often mispronounced and misspelled, leading to an unclear language between my customers. The company's reference to a red bird is in honor of Dr. Hugh G. Ward, my late great uncle. 'Doc' played an integral role in my life, and a red bird's presence reminds me of him."
Where are your products available?
"Red Bird is in several stores throughout the south and I do have a web site for online shopping as well -
redbirdpaper.com
"
MISSISSIPPI LOCATIONS
Accents |
Hattiesburg
Brock's Salon |
Jackson
Collins Florist & Gifts |
Collins
Johnson Bros. Jewelry Co. |
Pascagoula
Joyful Creations Gift Market |
Tupelo
Little Lane Children's Boutique |
Hattiesburg
Mimi's on Main |
Senatobia
Oak Originals |
Flowood
Occasions |
Starkville
Sew N Style |
Brandon
The College Corner |
Madison
The Radish Loft |
Gulfport
The Square Cupboard |
Hernando
Yazoo Drug Co. |
Yazoo
LOUISIANA LOCATIONS
Elements of Design |
Baton Rouge
Tell us about your products! Do you have any favorites?
"My favorite products are probably my gift tags. I used to make the tags by hand - one by one - and it would take days sometimes! I remember one night during the holidays I had printed, trimmed, hole punched, set grommets and corner cut over 500 individual tags. I loved being so hands-on with my work but that night was when I realized it was probably time to start outsourcing. My favorite new products are the ABC Animal Print and the ABC Animal Flashcards. I have had this project on my 'list' for a long time and I finally sat down and dedicated time for it - and I think it's paid off! It's been one of my best sellers recently and I'm so glad everyone seems to love my little animals I painted as much as I do! I have printers in Hattiesburg and Jackson that print my products. I love supporting locally owned businesses and I'm proud to have all my products made in the USA."
Everything in your online store looks beautiful, bright and happy! What is your favorite thing about owning Red Bird Paper and sharing it with customers?
"One of my favorite things about having my business is getting inspired by my customers' ideas. Although I don't do as many custom pieces as I use to - I hope to get back to it eventually - I still think some of my best work came from my customers' creative minds, and I loved working with them to make their ideas become even better than they imagined! Waiting to hear back from a customer after I've emailed them a proof is always exciting. I would get anxious to hear their response in hopes they loved what I've created
just
for them!"
How does living in Mississippi influence your work?
"Living in MS definitely influences my work. Living in Hattiesburg, I feel drawn to beach imagery, magnolias and cotton. Customers that live in or are linked to MS in some way love ANYTHING Mississippi so I try to create pieces I know they'll connect with as well- i.e.. My 'Christmas Cotton' gift tags and my new 'MS City Collage' artwork."
Thank you, Joanna, for sharing your incredible designs with us today! Red Bird Paper items make a wonderful gift for friends, family or yourself! You can browse Joanna's gorgeous work
here
on her website, or visit her Facebook page
here
.
A special thank you to Suzanne Carey Photography for the photo of Joanna and her beautiful daughter, Elleigh!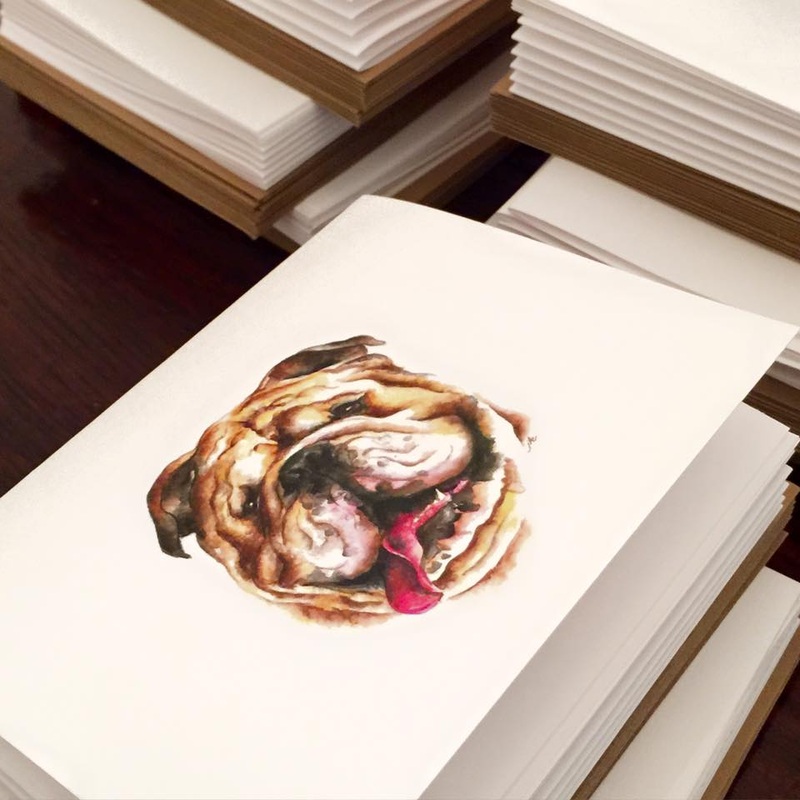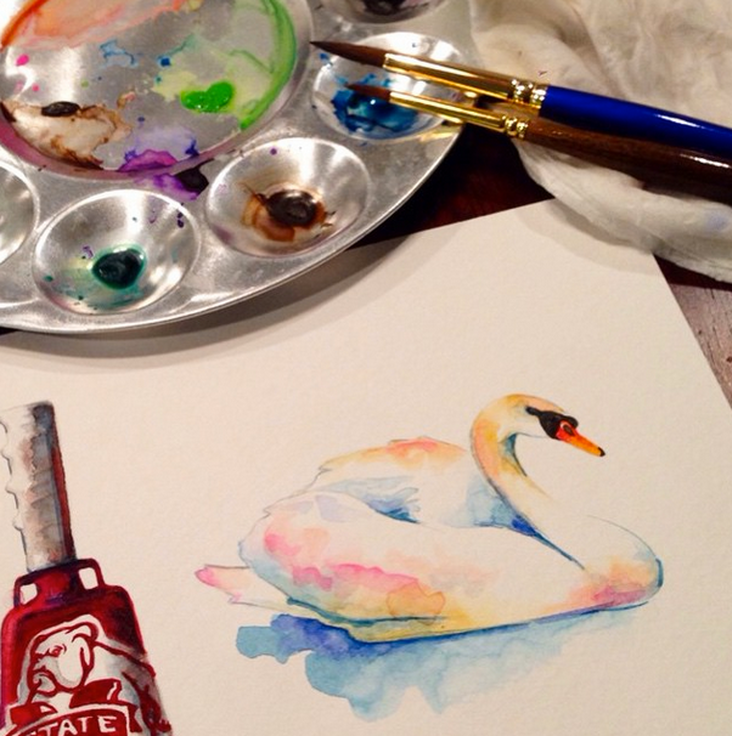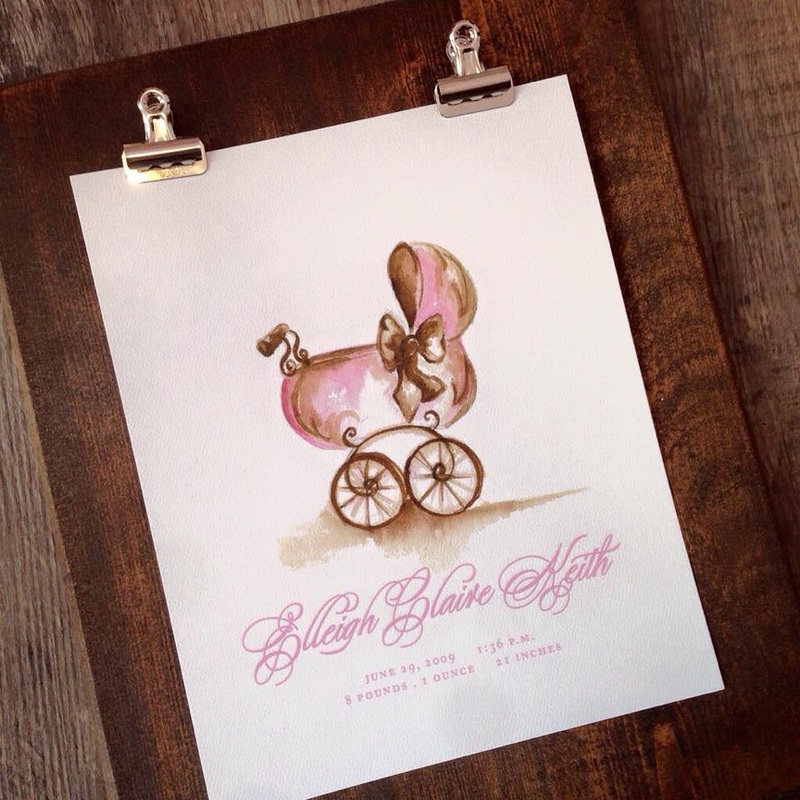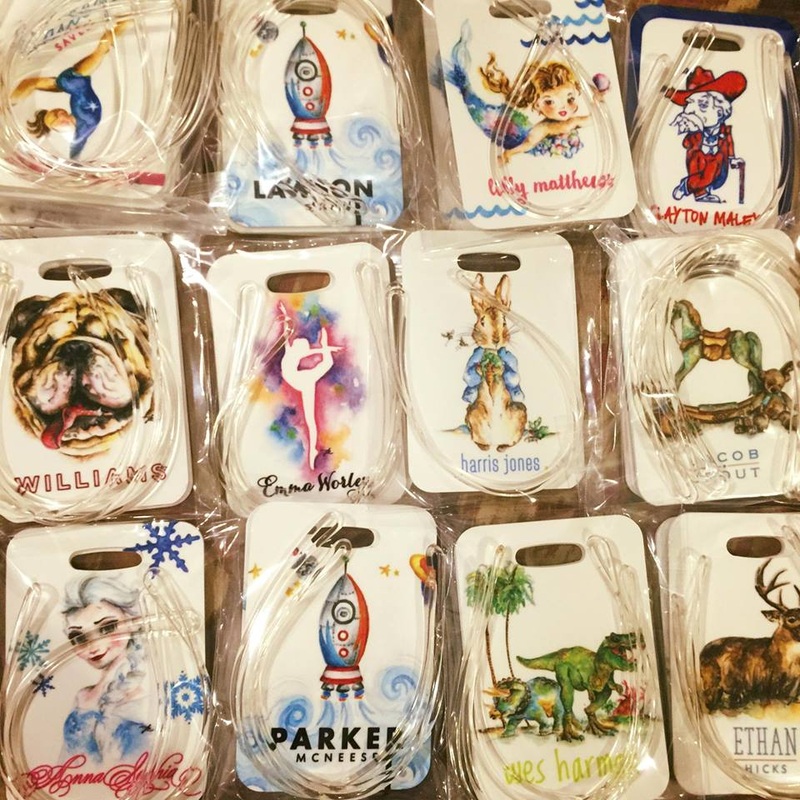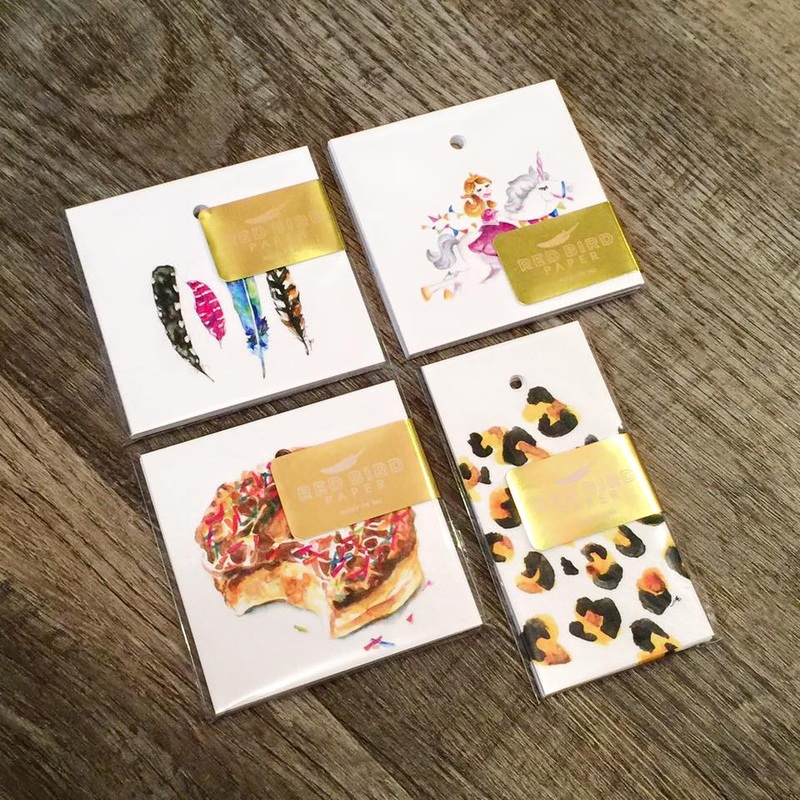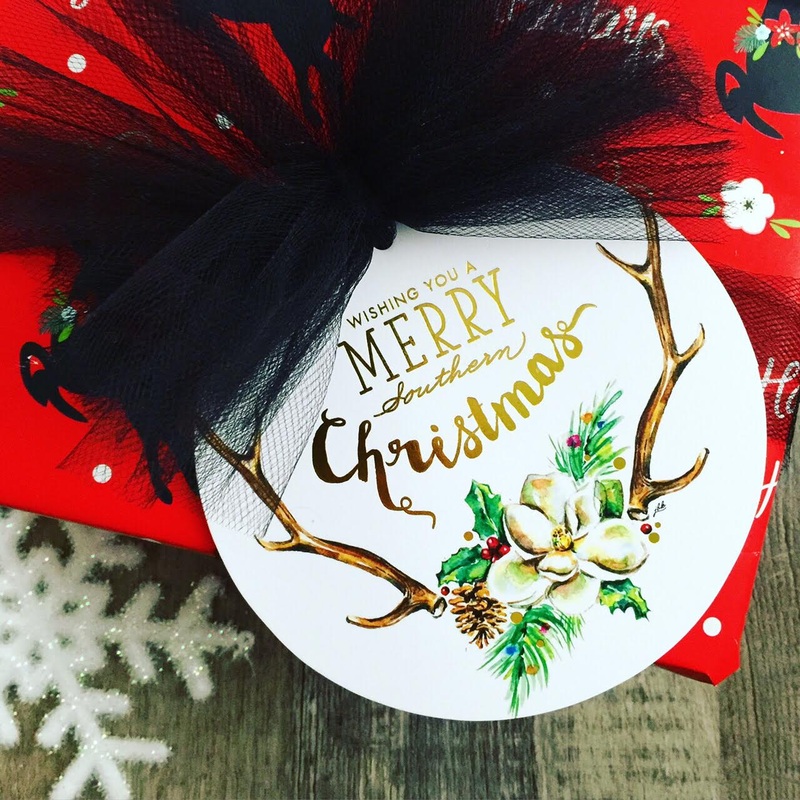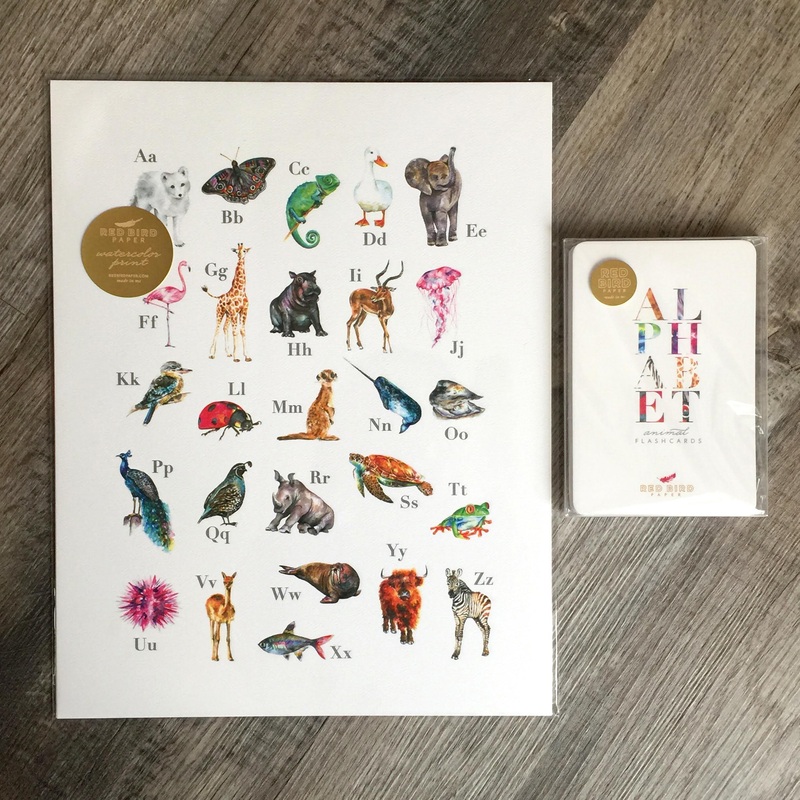 {Blog by Mitchell Walters}