"Creativity can be found in many forms of art and I truly believe that both my designs and hairstyles feed off each other. By understanding movement, balance, hair texture, and trending styles, each aspect of my business benefits the other."
Molly Gee of
Molly Gee Designs
Molly Gee is known for her exquisite hand sewn accessories, but her gorgeous hair and makeup styling is now garnering well-deserved attention throughout Mississippi! Molly Gee says, "Most clients originally know me for my bridal accessory business, Molly Gee Designs, which was founded in 2010. It quickly became clear that I had a passion for the styling side of my business as well as the design process. In 2014, I graduated from the Mississippi Institute of Cosmetology, when I began offering wedding day hair and makeup services as well as in-salon services!"
Molly Gee is warm and wildly creative. If you are simply looking for a new stylist, or searching for the perfect look for your wedding day, we highly recommend Molly Gee. We recently caught up with her to learn more about the hair and makeup side of her business!
~ What is inspiring about creating different hair and makeup looks for your clients?
"Professional hair and makeup styling can bring out a joyful confidence in a bride, which is so rewarding. I meet with her throughout the planning process, then I am by her side on the wedding day. It is so fun and exciting to be a part of such a special day in someone's life!"
~ Describe the process of working with a bride, and choosing the right style of makeup and hair for her!
"I always require a trial appointment to practice the wedding day look. It is preferred that the bride come with inspiration photos for us look over together. Once I am able to access her hair texture and length, face shape, dress, and over all sense of her style, I am able to make suggestions of what will best suit her."
~ Are you seeing any makeup/hair trends for winter and spring 2016?
"Most brides want a timeless look for their wedding day. There are so many beautiful hairstyle options and I try to stress the ones that work best for the bride and luckily, I see a huge variety in updos and downdos. Braids or long loose curls may be a high trend at the time but if it doesn't work well with their hair type, it is not going to be the best choice. As for makeup, a fun trend for changing up the look would be a nude or rosy lipstick for the ceremony and a bold, vibrant lipstick for the reception."
Molly Gee created the gorgeous makeup looks on Julie and Lindsey (the brides pictured), beautifully photographed by
Sully Clemmer Photography
. Molly Gee also gave Lindsey, the bride in white, the absolutely stunning updo.
Molly Gee is now accepting new clients at The Parlor Salon in Madison! She can be reached at
601-421-2565
via call or text. For more information on Molly Gee Designs, please visit her lovely
website here
! Thank you, Molly Gee, for sharing your unparalleled talents with all of us!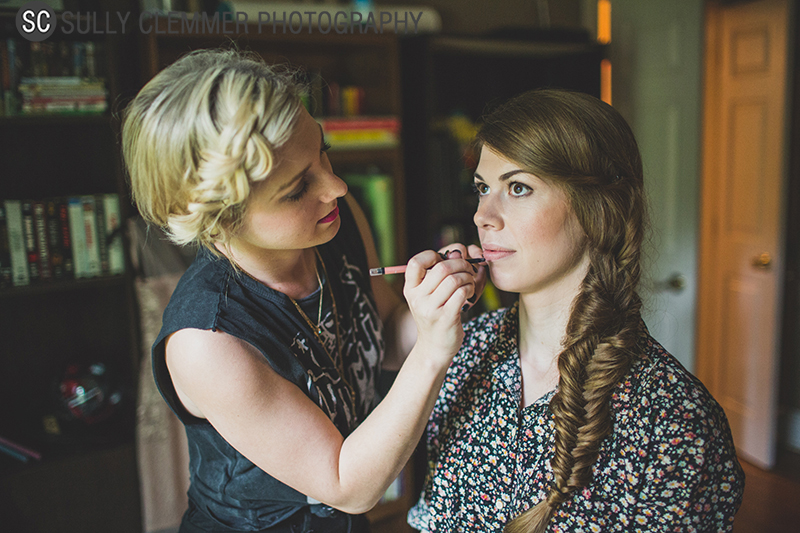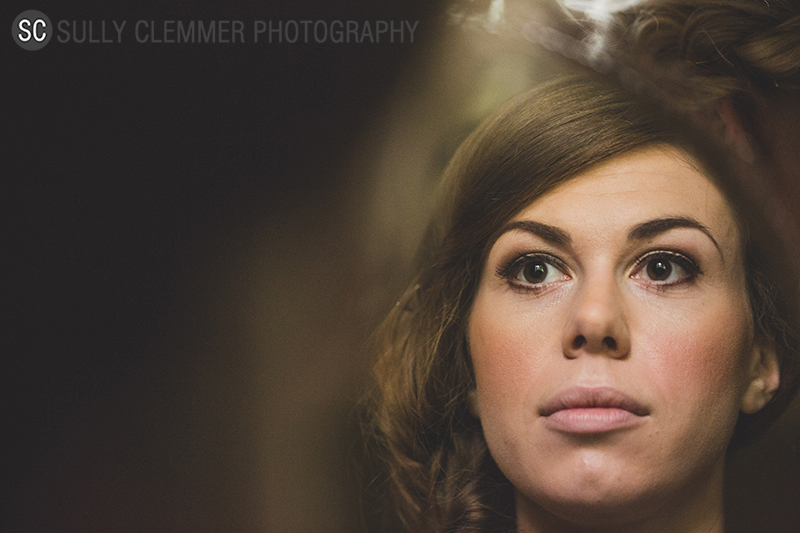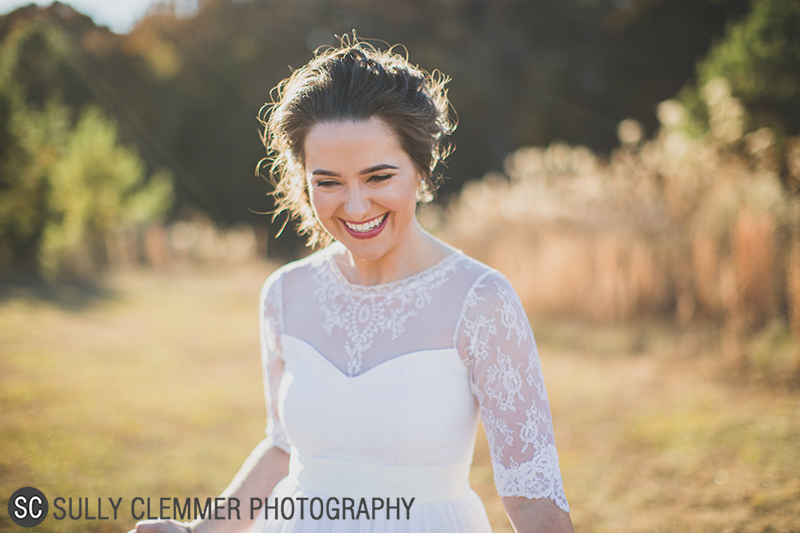 {Blog by Mitchell Walters}