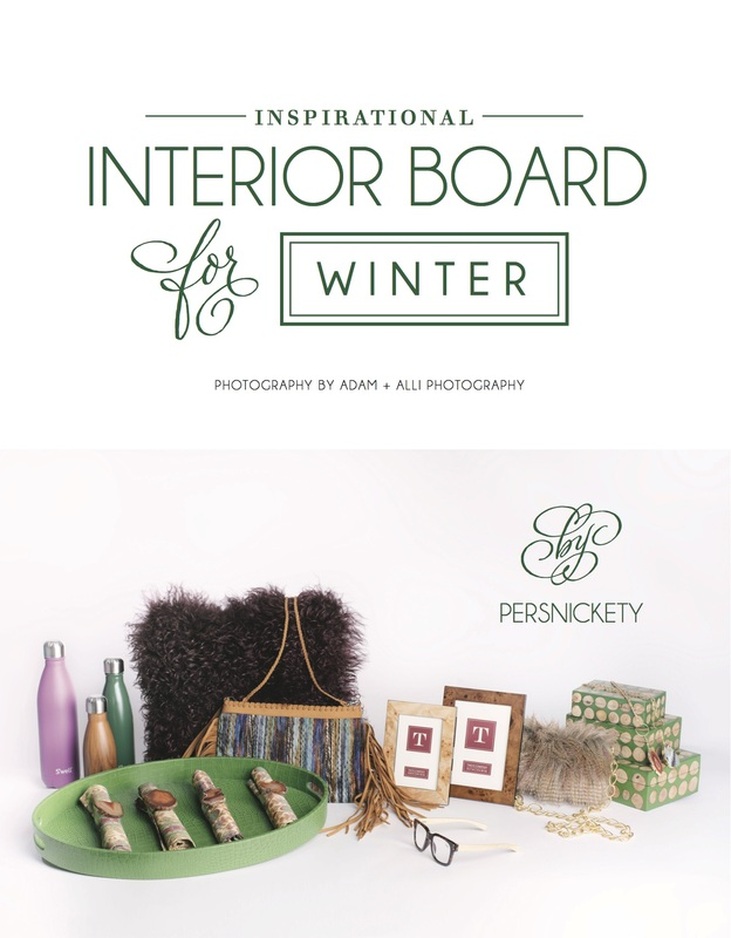 Today we are delighted to share
Persnickety's
Winter Interior Inspiration from the 2016 issue of
Inspiration Mississippi
Magazine! Persnickety is a family-owned and operated store in Madison with beautiful china, gifts, accessories and more. We had the pleasure of speaking with Kim Rogers, who smiles, "When people ask me what my job is at Persnickety, I always tell them, 'I'm in charge of all things pretty. Buying, decorating and inspiring.'"
Tell me a little bit about your history with Persnickety!
"Well, my history at Persnickety is quit a story! I started working at Persnickety when I was fourteen. Sherri Hilton owned it at the time and just happened to be my neighbor. I would do whatever she needed me to; I just wanted to be there and she was nice enough to let me tag along. When I graduated from Ole Miss, I came home unexpectedly and my parents gave me month to get a job. Two days before that month was up, I called Sherri, and she told me she had sold the store! The Rogers from Morton had bought it and hired Flo Bryan as the new manager. I had gone to high school and college with Flo's daughter, Sue, and knew her well. Thankfully, she hired me that day and saved me from lots of trouble with my parents!
I did not know the Rogers family. I met Randy Rogers first and we bonded over that fact we were both Tri Delts at Ole Miss. Then I meet Mr. Ben and his teddy bear hugs and sweet eyes, and a couple weeks later B.C. and his infectious smile and laugh. I had a handful of opportunities to leave and do other things, but Mr. Ben would not hear another word about me leaving! A year later, B.C. and I started dating (a blind date I was unaware of until we were already on it)! A year and four months later we were married! Six months later, Sherri left me in charge of buying. B.C. and I had our first child, our daughter Wren, and two years later our son Ivy. The Rogers call me a gift with purchase! It's been one fun, ever changing, always colorful ride."
What type of interior furnishings and accessories does Persnickety offer their customers?
"Interior furnishings are a matter of perspective. I always believe the perfect furnishings find you! That might be in a magazine, at a farmers market or in Persnickety. I decorate the store to inspire someone to take something they already own and blend it with a new lamp, a beautiful book or a one-of-a-kind art piece."
Will you share some of your decorating tips?
"Decorating with unexpected things in unpredictable places makes me happy! If you really like an old bathing suit that your grandmother wore, frame it and hang it in your bathroom - a place you see everyday. It will be something to make you smile! If you have an old chest you want to breath life back into, we will help you find the perfect lamps to help accomplish that."
How does Persnickety help enhance a client's personal style?
"Personal style reflects
you
. And we want to help you be you! That is what Persnickety does – we create the opportunity for you to be inspired! Whether you are searching for the perfect accent piece for your dining room, or the perfect birthday gift for someone, we have unique interiors and gifts that will inspire you in one way or another!"
Your Winter interiors board features such great textures and rich colors! What type of textures, pieces, colors, etc. do you recommend adding to your home during the winter months?
"Texture, texture and more texture in the winter! Leather, fur/faux fur, rich color and velvet. I think this is the time to think heavy. I like rich fabrics and soft furs. I love curling up on the couch with an extra furry blanket and being warmed by brilliant colors. Winter is not my favorite time of year, so I like to bring on the color when I'm not seasonally happy. In the spring, strip down back to basics and spend the rest of the year with light, bright and airy.
After the Christmas holidays, everyone takes down their tree and decorations and has the feeling of empty holes in their house. This is the best time to find a new vendor you love: a new potter, a new author or even a new artist! Fill that void with one smart purchase and not impulsive clutter."
Is there anything else you would like to add or share with our readers?
"
Buy things that inspire you and shop local!"
Thank you so much, Kim! For more information on Persnickety, please visit their
website here
!
Also, a special thanks to
Adam + Alli Photography
for the beautiful photo of Persnickety's Winter Interior Inspiration Board!