The countdown to Super Bowl 50 begins! As the Carolina Panthers and Denver Broncos face-off for the title of Super Bowl Champions, why not throw a last-minute viewing party for family and friends? We have everything you need for your Super Bowl menu: something savory, something sweet and the perfect toddy.

Something Savory: Sal & Mookie's Famous Wings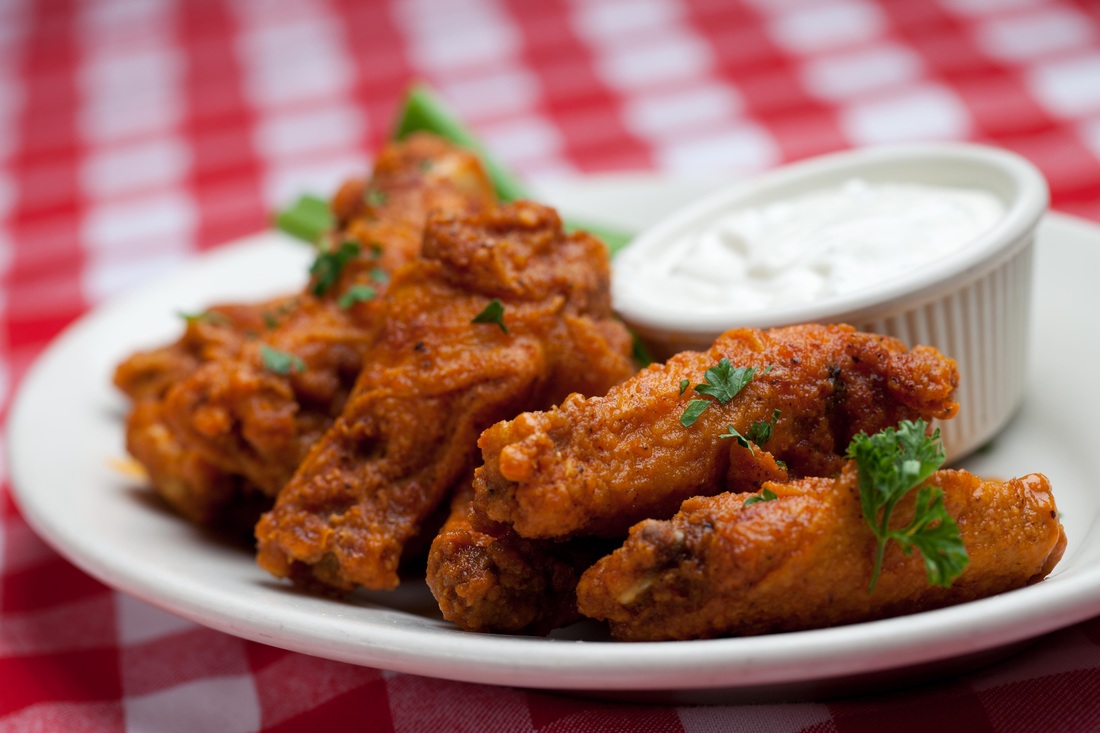 Your guests will love digging into
Sal & Mookie's New York Pizza & Ice Cream Joint's
flavorful Hot Wings - with Gorgonzola cheese dipping sauce and your choice of sauce: classic, ginger-molasses, Thai chile or chipotle BBQ!
Aven Whittington, Caterer for Mangia Bene Catering says, "The classic and Thai chile are my personal favorites… Really some of the best wings you will ever put in your mouth! We also offer larger 'catering' sizes for pick up – Perfect for the big game!!"
Click here
to visit the Sal & Mookie's Website, or call
601.368.1919
to order your wings!
Something Sweet: Broad Street Bakery's King Cake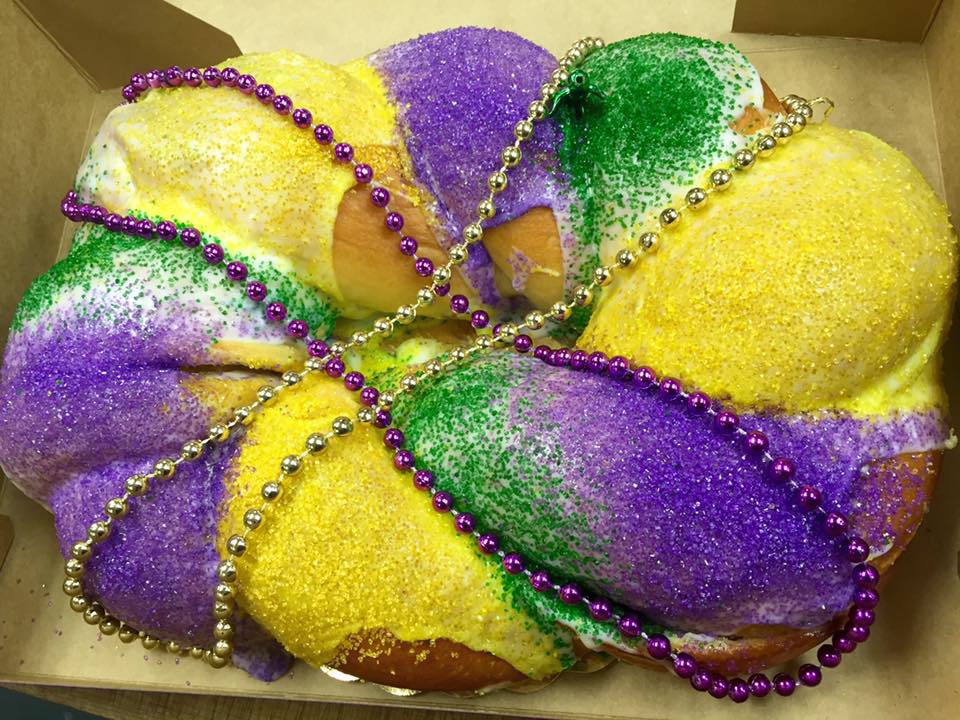 With Mardi Gras in full swing, tempt your taste buds with
Broad Street Bakery & Cafe's
famous king cake. What makes them so delicious? Jennifer Lake Lancaster, Pastry Chef at Broad Street Bakery, says, "Oh that is simple. The heart and energy that go into each and every cake! My team is 120% dedicated to each other and what we make for our customers. We love to see our customers smile!"
With a tasty almond cream filling, this cake is beautifully smothered with a sugary icing and colorful sprinkles. What's not to love? They will even be offering a football-themed king cake on February 6th and 7th! Stop by
Broad Street Bakery
or call
601.362.2900
to order yours today!
The Perfect Toddy: The Kings Punch from Bravo! Italian Restaurant and Bar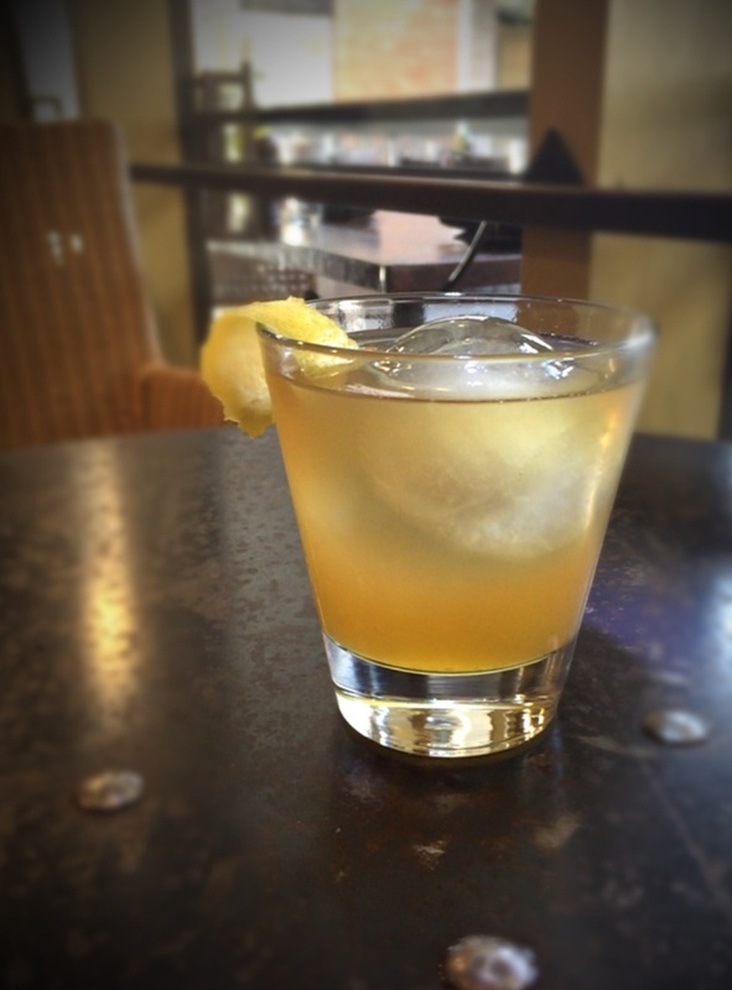 Chris Robertson, Bar Director at Bravo! Italian Restaurant and Bar says, "The thing about the Super Bowl, or any intense event for that matter, is that you don't want to have to keep getting up to make more cocktails for your guests. This is where the beauty of a punch comes in. 1) It does not have as much alcohol as a stiff drink so there is less likely hood that someone will do something to embarrass themselves or you! 2) It is a self-serving bartender of sorts. Your guests take the ladle, pour themselves a cup and then compliment you on how good the drink is. It's your basic 'win-win' scenario!"
Recipe: (20 people)
40 oz. Brandy (I prefer an applejack brandy for this, but a good handle of regular brandy will do)
10 oz. Fresh lemon juice

10 oz. Simple syrup
10 oz. Ginger liqueur (I like King's Ginger, but Canton will do as well)

20 oz. Apple cider
Chris says, "Pour all ingredients into a nice serving bowl then add some lemon peels and sliced pears - and there you have it. A cocktail that is sure to impress and allow you to remain on the couch or at the grill for the game. You can even fudge some of the proportions to the taste that you like. If you would like it sweeter, add more sugar. If you would like it less sweet, add more lemon. It's really up to up to you. Enjoy!"
We hope you all have a fantastic weekend. Enjoy the game!
{Blog by Mitchell Walters}