Happy Fourth of July!!! If you are lounging by the pool with friends today, we highly recommend a refreshing toddy. We turned to Chris Robertson, Bar Director at
BRAVO! Italian Restaurant and Bar,
for the perfect summer drink.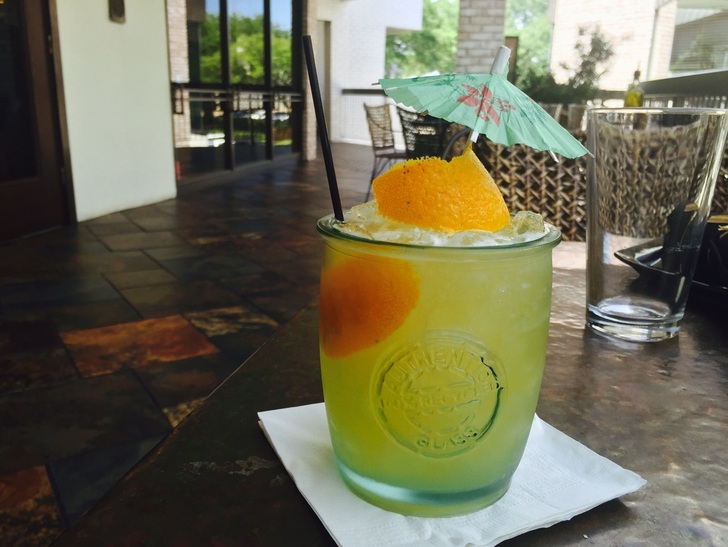 Robertson says, "This is the Hotel Coronado, It is a great little tiki drink that I came up with while in southern California. I like to attend parties and this is the season of pool and BBQ parties. I prefer to make a large punch so people can serve to themselves and allow me to mingle and have a good time!"
This cocktail is great for the individual drink (see the recipe below) or as a large punch. Robertson said if you plan to bake a large batch of the punch, try using similar proportions and make it to taste!
Hotel Coronado
2 oz. Milagro Reposado
1 oz. Pyrat Rhum
1 oz. Pineapple Juice
1 oz. Simple
½ oz. Fresh Lime Juice
1 Dash Tiki Bitters
Shake and pour
Garnish Lime and an umbrella
Cheers! Robertson smiles, "I hope you like it. It is great to sip in the sun at a pool party." We wish you all a wonderful Independence Day!
Photograph courtesy of Chris Robertson. To learn more about BRAVO! please visit their
website here
!