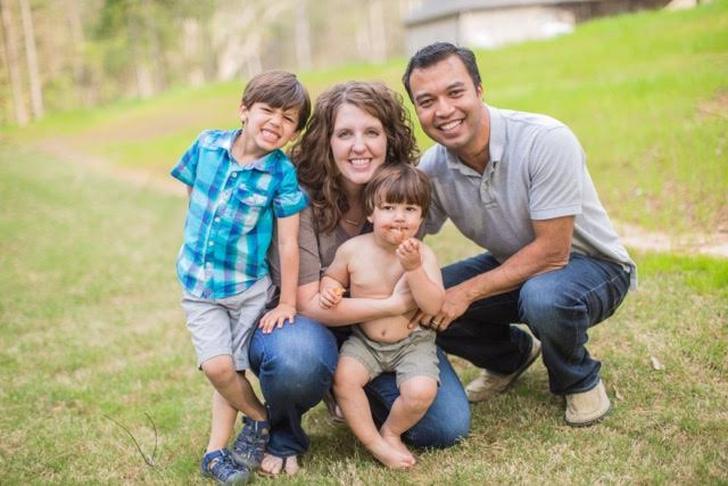 Jeff Chao of
Chao Photography
is one of our favorite Mississippi photographers. Not only is he incredibly talented, but he is also a kind, loving and devoted husband and father. Today, we are thrilled to introduce you to the Chao family, through the eyes of Jeff and his wife, Jana!
MEET THE CHAOS
From Jeff:
"I've spent time in lots of different places, but feel like God has blessed me with a spot right here in Mississippi. From the people and places to the friendly feel, this is just home.
My favorite shoots are weddings, families, and seniors–but that's definitely not all that I do. Meeting new people truly makes my day. I love to hear people's stories–who they are, where they come from, and what they are doing in life. I love getting to spend time with my clients and becoming a part of their lives. What's even better is getting to know them and then getting to pull together some memories for them.
When I'm not behind the camera (and sometimes when I am), I enjoy spending time with my wife Jana and kiddos–Jase (5) and John Stephen (2). We love inviting clients into our home, and have a new home office/studio just for you! I also have a mild obsession with all things Mississippi State."
From Jana:
"I have been so blessed over that past almost 10 years to be married to this guy and see all that God is doing through him with photography. He truly impresses me every time I see his work. Jeff has had the opportunity to touch so many people's lives, and truly LOVES what he does. I really think he loves the people more than actually taking the pictures!
When we first began our business, I played second-shooter with Jeff for most of his weddings–until the big kid came along. I usually play "mama" on the weekends, and would have it no other way. We have been very blessed with several amazing assistants that travel and work with Jeff–and they sure do keep things running smoothly! I'm still very involved in day-to-day, behind the scenes happenings of things, and I'm itching to get back behind the camera and tag along with Jeff on the weekends!"
Thank you, Jeff and Jana, for telling us more about your beautiful family! For more information on Chao Photography, please visit his
website here
!