Happy Autumn! We are excited to unveil our precious fall cover today!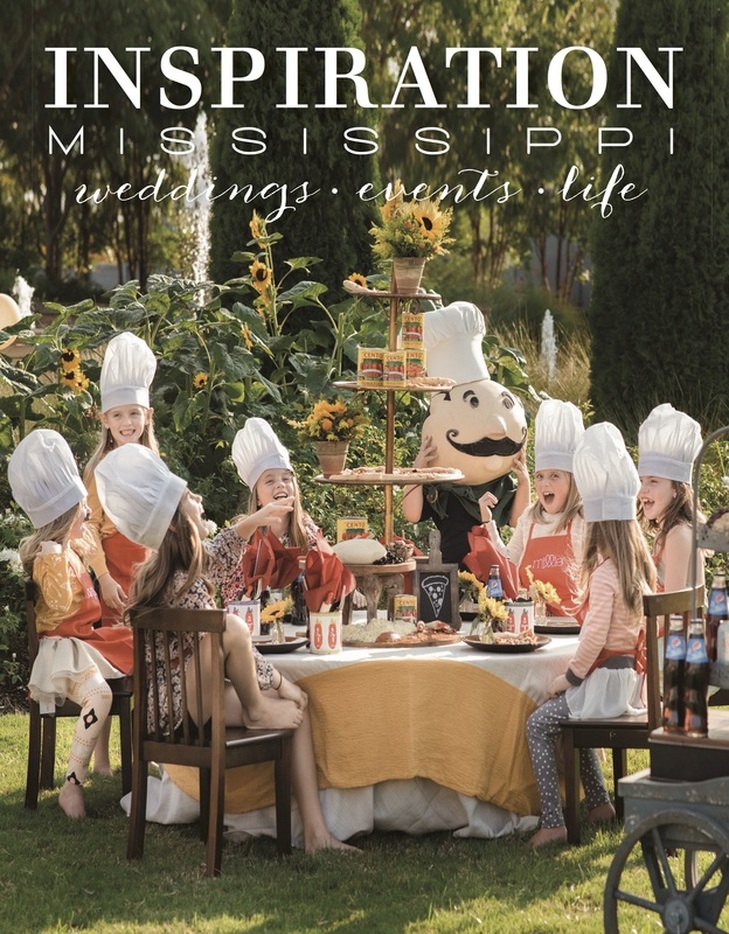 "That Mississippi sound, that Delta sound is in them old records. You can hear it all the way through." Muddy Waters

Autumn in Mississippi is absolutely breathtaking. With a chill in the air and rich color in the trees, it is a perfect time to host an outdoor party. A pizza party, that is! Surrounded by a sea of wild sunflowers, our sweet partygoers decorated pies in personalized aprons. It was a fun day celebrating friends and embracing the beauty of the season!