This week marks the official start to the fall season and it is the perfect time to update your home! Whether you wish to simply add an accessory or completely redesign a space, we highly recommend visiting SummerHouse, a gorgeous interior design showroom in Ridgeland.
SummerHouse says, "With over 6900 square feet of light filled, airy showroom space, our style is classic, clean and never fussy. Timeless...but always so - now." The SummerHouse staff is friendly, talented and always a delight!
Today we are thrilled to share SummerHouse's Inspirational Interior Board for Fall. Neutral colors, cozy furs, gorgeous textiles, rich leather and natural accessories will surely add warmth to any home.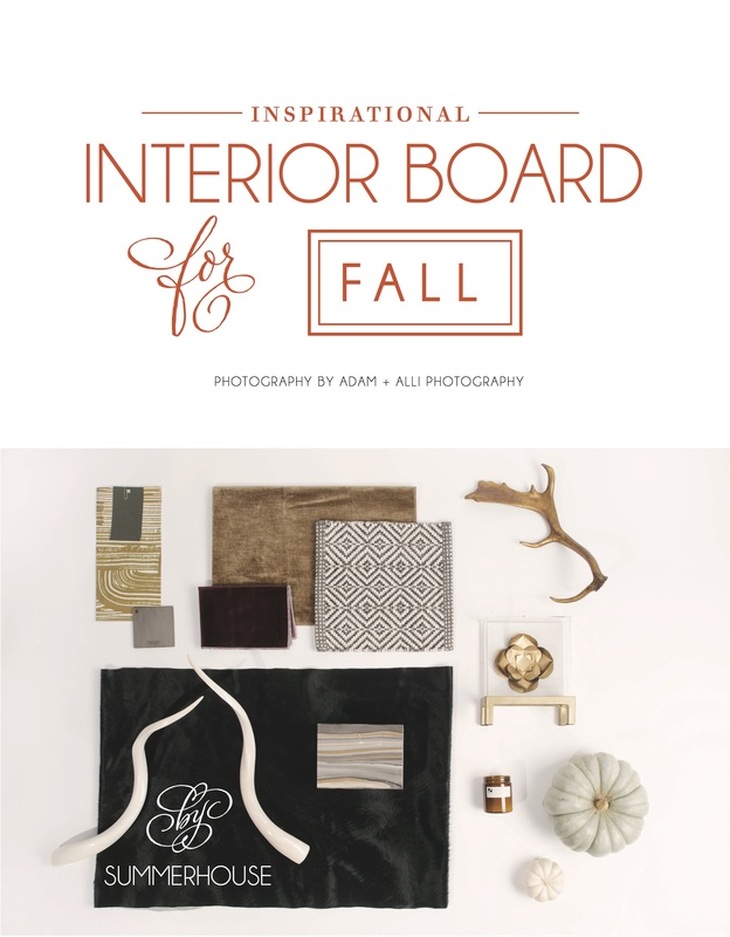 For more information on SummerHouse, visit their beautiful
website here
!
A special thank you to Adam + Alli Photography for capturing these pieces so perfectly! Visit their
website here!