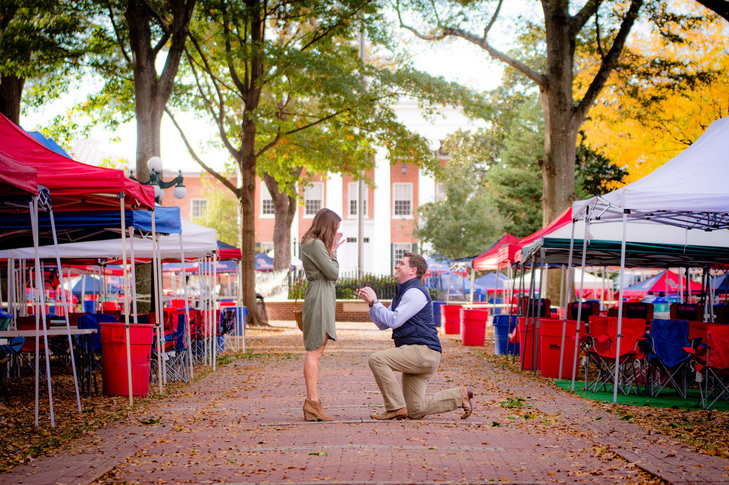 Alex and Madison met during their freshman year of college at Ole Miss. Madison smiles,"Mutual friends from St. Louis introduced us, and it turned out we lived five minutes away from each other our entire lives, but never crossed paths until we met at Ole Miss."

Blake Belcher Photography beautifully captured their recent proposal in The Grove, and we asked Madison to share more details from this extraordinary day! She says, "Our proposal was perfect! A little back story... my grandfather, Dr. Ronald Borne, was a professor at the University. He tailgated in the same spot in the circle for 38 years before he unexpectedly passed away in October. That spot means so much to me and my family. I grew up in that spot and it quickly became Alex's spot as well. My grandfather also loved Alex!"

She adds, "About a week before the proposal my family told me that we were going to take a picture in that spot to put on our Christmas card (that's how he got me to dress up) since it holds such a special place in each of our hearts. As we arrived, Alex decided to park extremely far away because 'he wanted to walk through campus.' It had been a while since we had been back to campus so I didn't think much of it. Turns out he was just stalling. As we walked up holding hands, he began to squeeze my hand really tight. Blake, our photographer had told him to walk to a certain spot to capture the perfect picture. As we got to that spot Alex turned and dropped down on one knee and asked me to be his wife! I kind of blacked out at that moment and don't really remember what he said, but I said yes! He then surprised me with an engagement party with all of our family and friends who traveled from all over to celebrate with us. He really outdid himself!"

We are thrilled to share the gorgeous photographs with you today. Madison smiles, "Blake captured the moment perfectly and we are so thankful to have our pictures to forever remind us of that amazing moment. I cannot wait to marry my best friend!"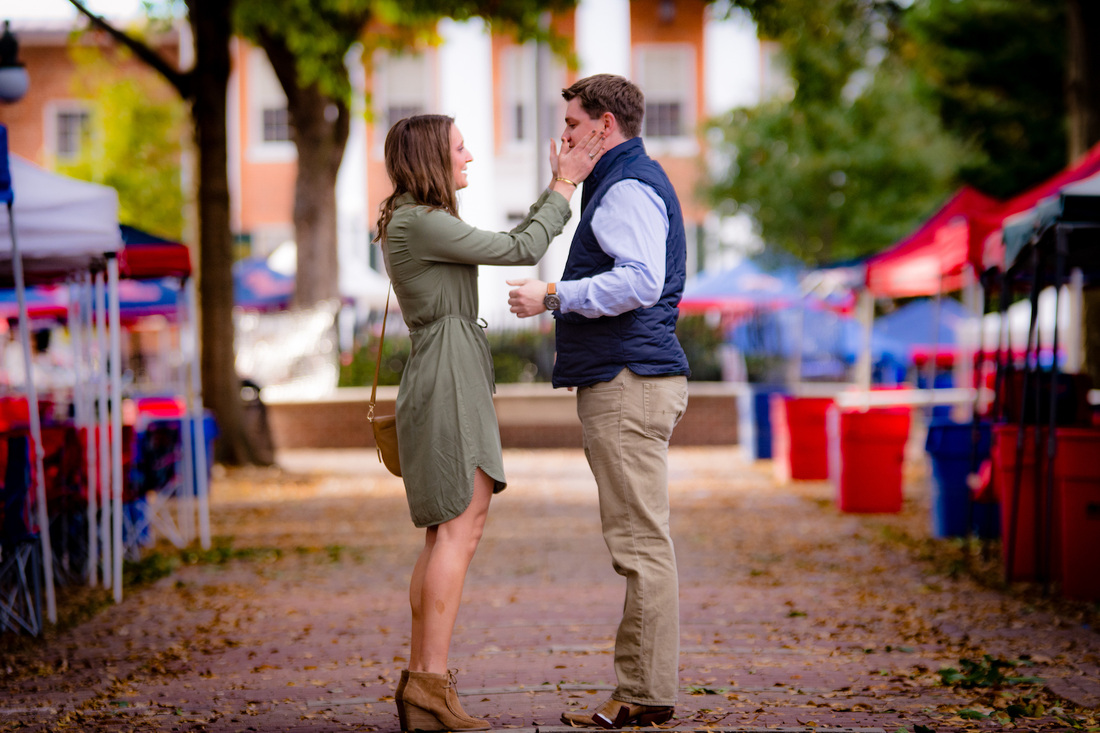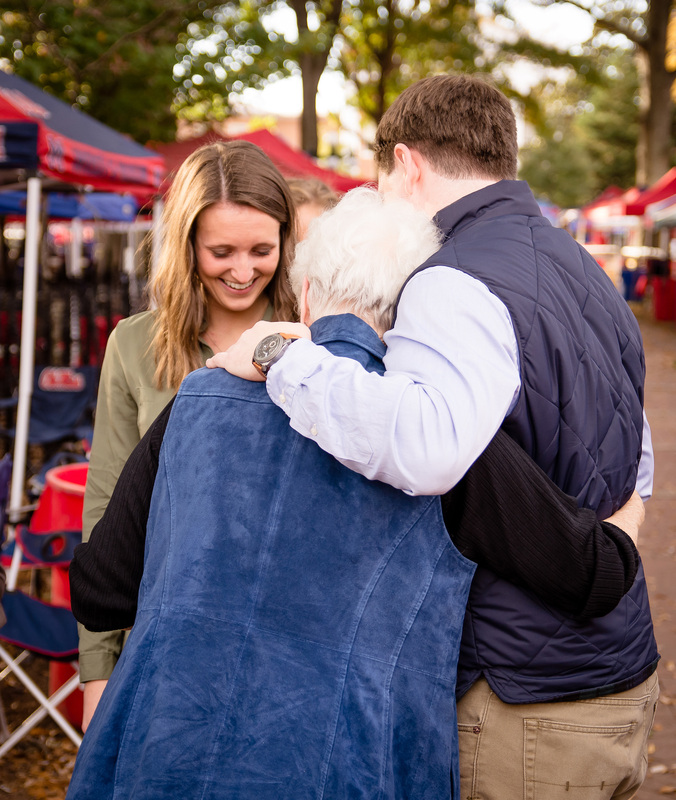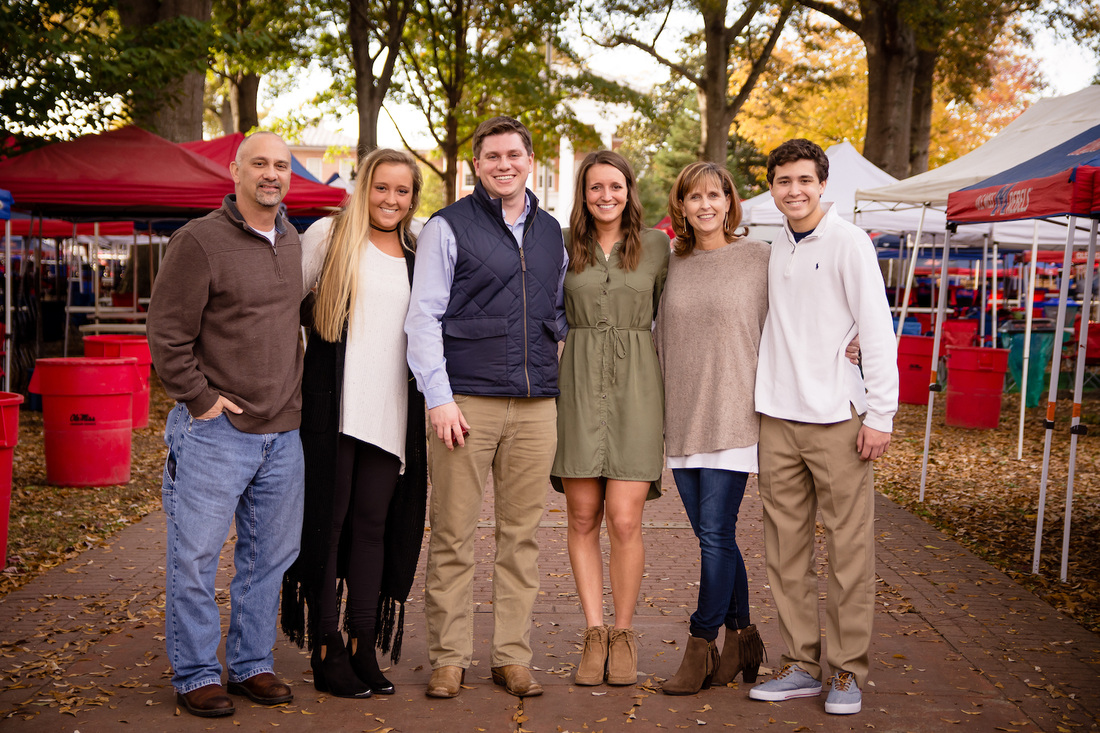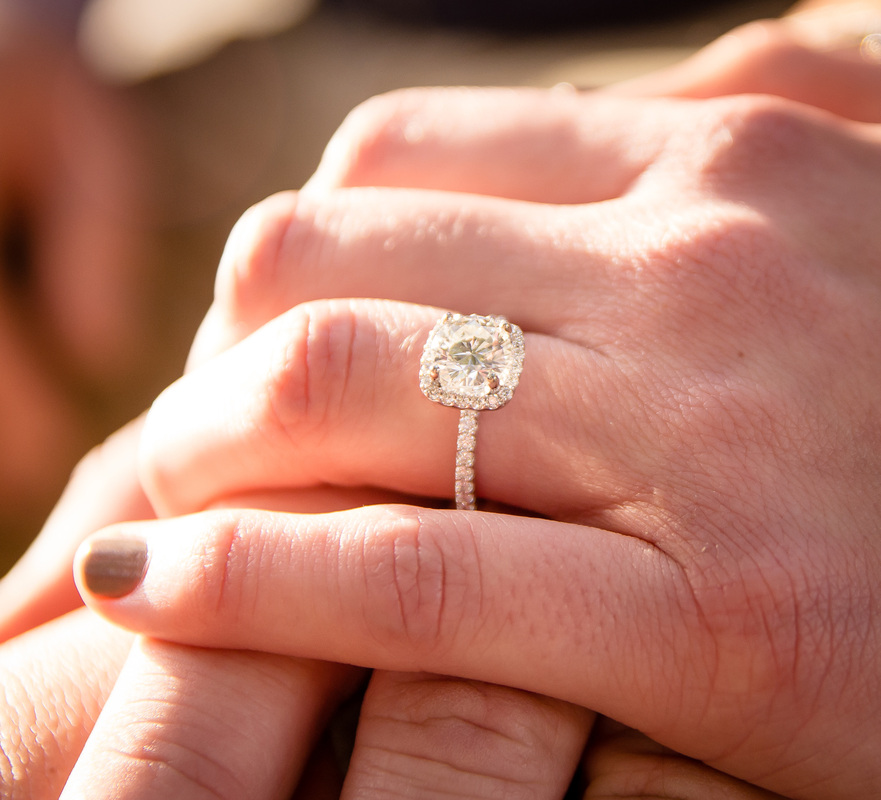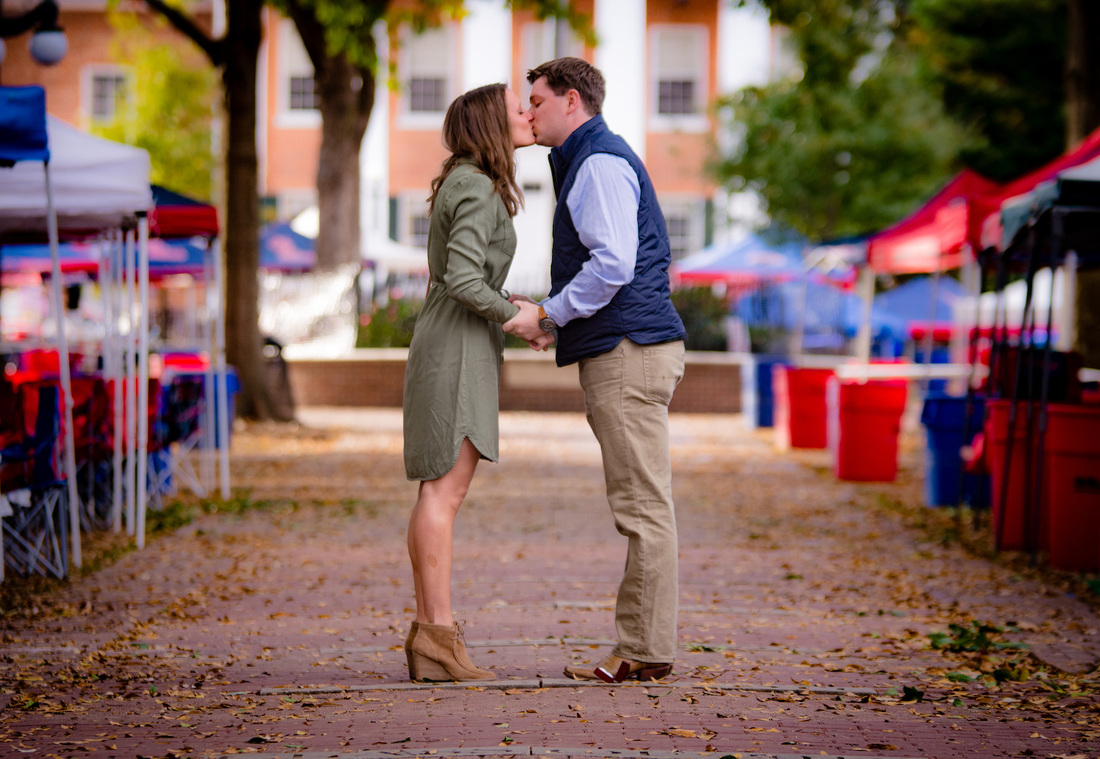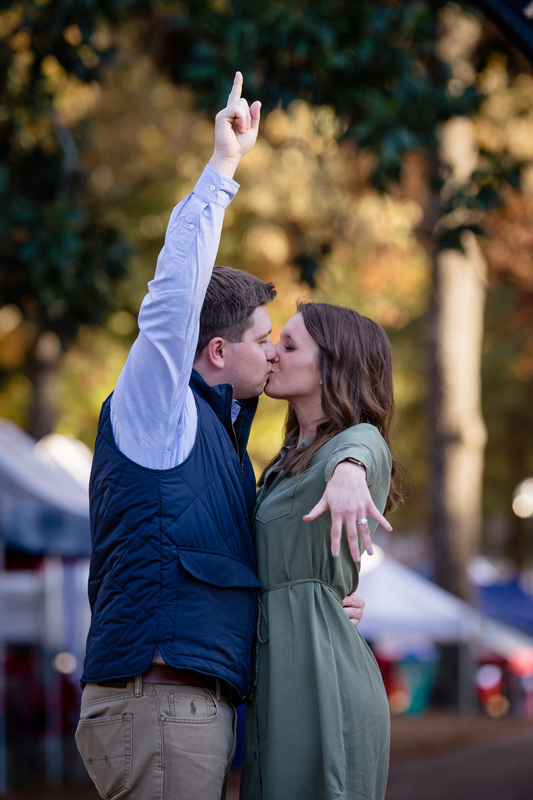 Best wishes, Madison and Alex! For more information on Blake Belcher Photography, please visit his
website here!