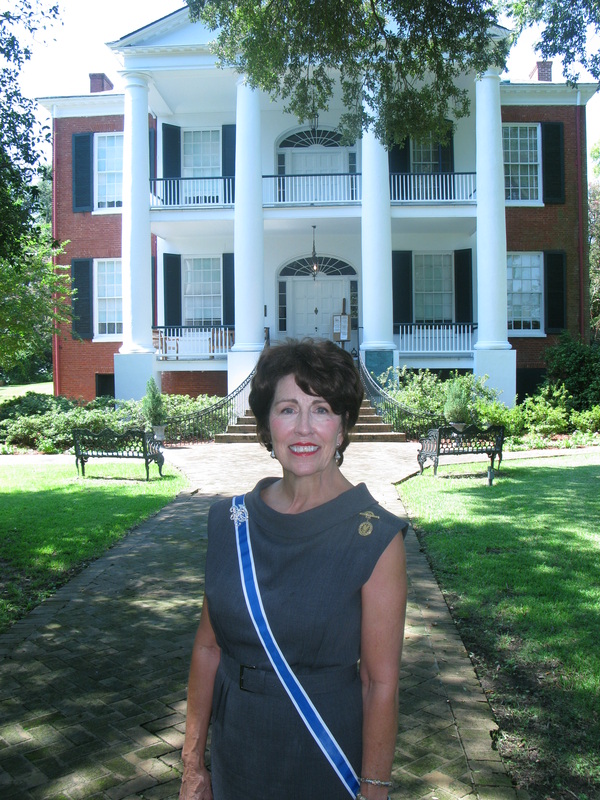 On May 5, 1896, Miss Alice Quitman Lovell gathered twelve ladies of Natchez to form the Mississippi Society Daughters of the American Revolution. With a keen interest in the work of the National Society DAR, Lovell helped Mississippi become the thirty-fifth state society to organize. It has continued to grow and benefit our state in overwhelming ways.
Cynthia C. McNamara, MSSDAR State Regent, says, "Though the National Society Daughters of the American Revolution is a non-political, non-profit like many other organizations, its membership is unique. It is solely based on a female applicant, eighteen or older, proving that she is lineally descended from a man or woman who served in or supported the American cause for Independence."
Since its inception, the MSSDAR has set significant goals. "The MSSDAR guided, with great dedication, the preservation work of the Natchez Trace Parkway from its inception to its completion almost a century later," says McNamara with great pride. "Indeed, traveling along the Trace you will find the many DAR monuments marking its history; the first having been set in the 1920s."
In the midst of the great depression, the MSSDAR purchased Rosalie, one of the most historically important and beautiful homes in Natchez, with the dream of preserving it for future generations. "It stands today as a symbol of that dream fulfilled and the result of MSSDAR's steadfast commitment. Many local chapters have done the same by helping to raise funds or financially supporting many historic preservation projects within their own cities and communities," adds McNamara.
Today, MSSDAR has 76 chapters throughout the state. Service remains the focus, as it was for the original founders 125 years ago. These selfless women strive to achieve the historic and patriotic goals of the national society; Mississippi Daughters have honored the service and sacrifice of their ancestors by faithfully serving their communities, Mississippi and the country.
"As a 37-year member and the new State Regent of the over 3700 members of the Mississippi State Society, I am very honored to say that I serve with these talented, motivated, and deeply committed women," smiles McNamara. "We believe in building lasting friendships while serving others. My administration will be spent encouraging our 76 chapters to find a specific service project for their own hometown; one that will enrich not only the lives of those in their own communities, but theirs as well. During the next three years, I so look forward to seeing and celebrating their many accomplishments."
For more information or to learn more about DAR membership, please visit
www.mississippidar.org